At Clover HR we have a passionate and skilled team of HR professionals
With over 28 HR Business Partners, our team has been carefully chosen to ensure we provide our clients with a complete HR Service, wealth of knowledge and sound advice, spanning all areas of HR and the end-to-end employee lifecycle.
Each of our partners are CIPD qualified, bringing experience from a huge range of organisations, industries and sectors. With a passion to make a difference to SMEs and in particular, their people, our partners will provide you and your team with a friendly, professional and personal service.
We're the people who put 'p' into HR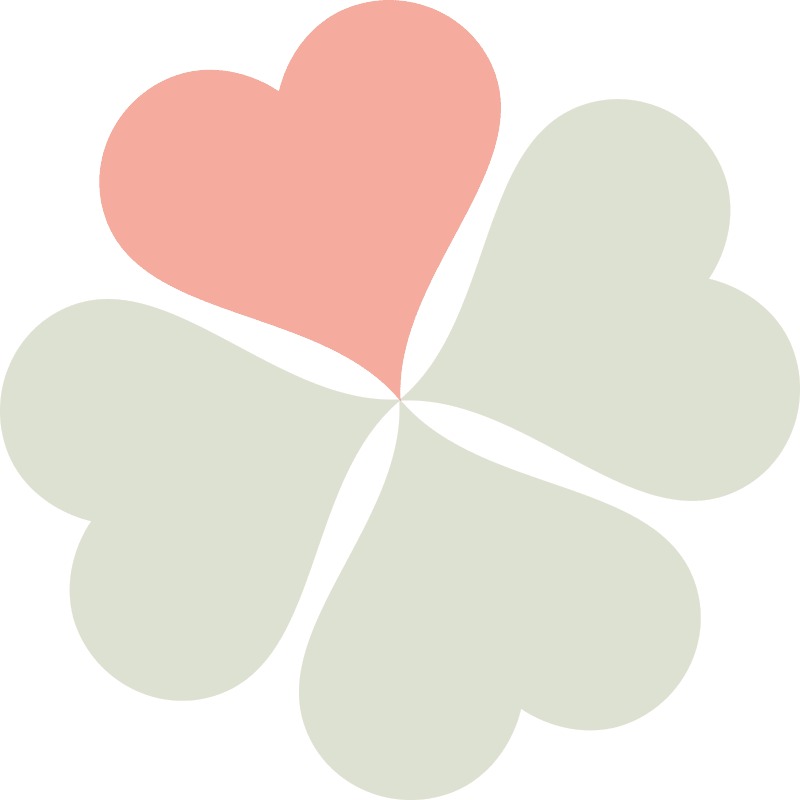 Passion
We have a passion to deliver HR services to companies of all sizes.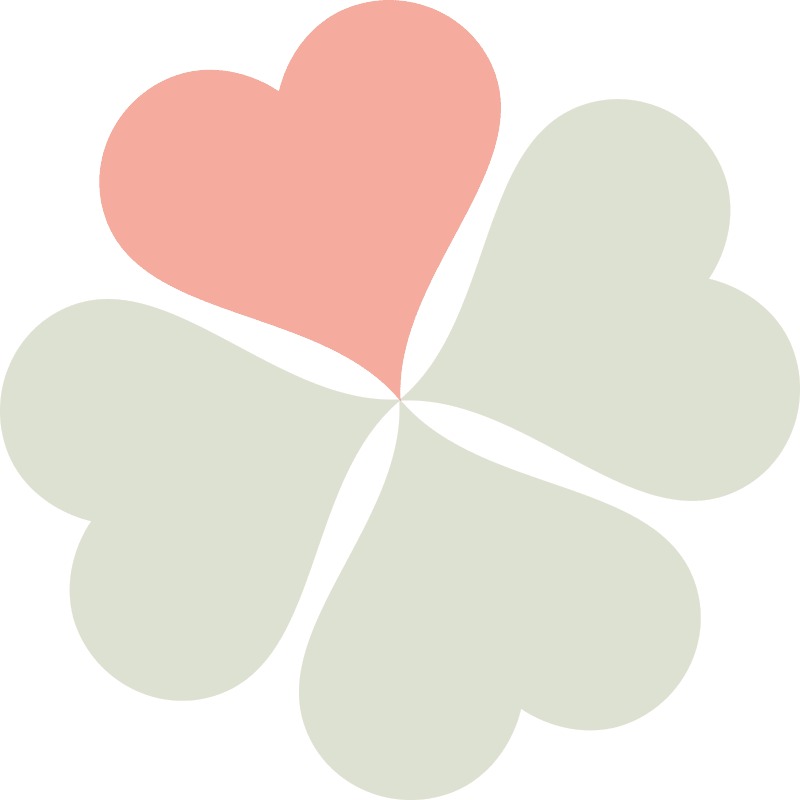 Personal
Our service is personal and tailored to meet your specific needs.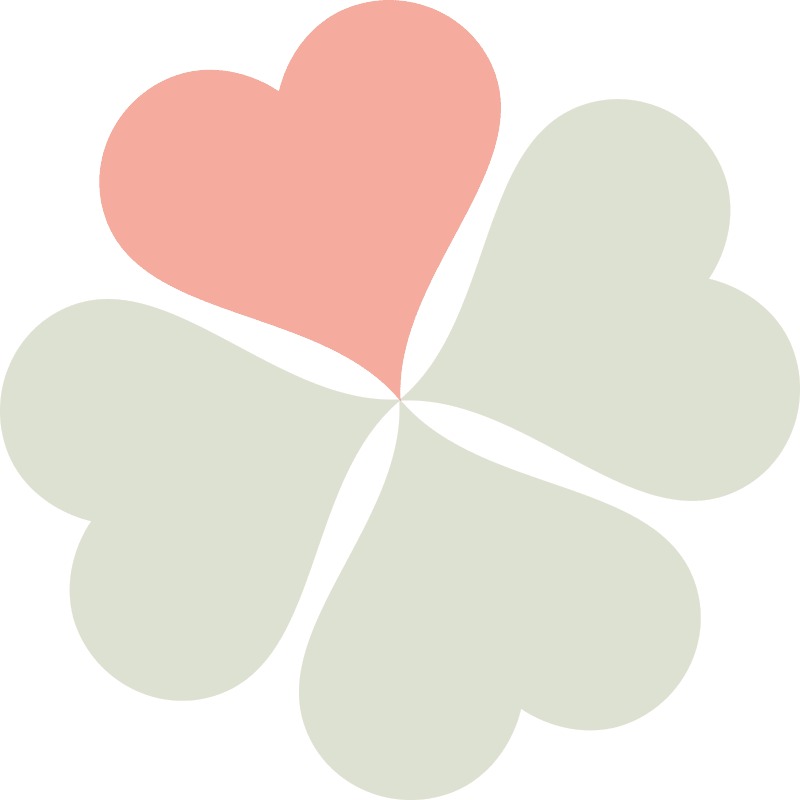 People
Our people deliver each and every time – you will also have access to your own dedicated HR manager.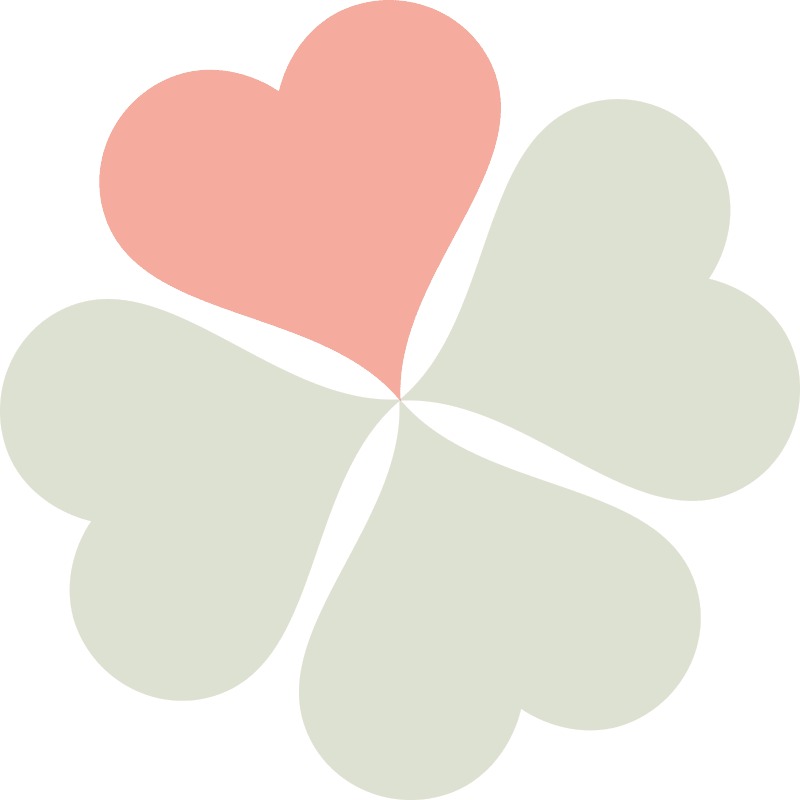 Performance
Everyone wants a smooth running HR department that keeps employees happy and company performance up!
What services we offer…
If you are ready to experience our 4Ps – book your free HR health check today.
HR Retained Services
We offer bespoke and tailored packages to meet the needs of your organisation. We are an extension of your team and we will ensure that you are compliant and abide by employment laws. Our services start from as little as £300 p/m + VAT.
Clover Compliance
We are focused on keeping your business compliant from data protection to employment law to necessary accreditations to retain and obtain new projects. Our dedicated compliance manager will work with you to give you peace of mind!
HR Consultancy Services
Whether you like it or not as a business owner, you may bump into unforeseen obstacles that will require in-depth and dedicated HR advice. Here at Clover HR, we can help you overcome challenges through our Consultancy services which include: Employment Tribunals, Merger and Acquisition Services, Business Change Consultancy, Organisational Design Services, Employee engagement, Diversity Consulting and leadership development.
Clover Recruitment
Struggling to recruit? Our team are passionate about delivering the talent you need. Whether you are looking for short-term staff, permanent staff or you want to hire reliable remote workers – our team of experienced recruitment specialists are here to help you find the perfect match!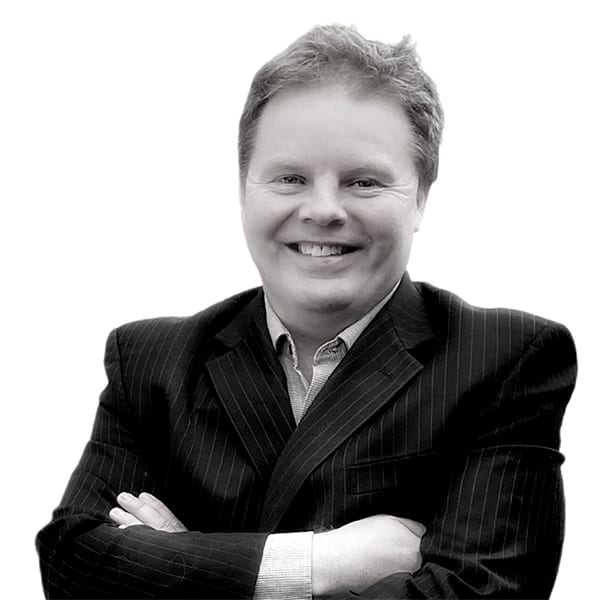 Michael Doolin
Thank you for visiting our Site and for your interest in seeing how experts in HR, Recruitment, and Coaching can support you and your Business in delivering real added Value.
I am proud that we recently reached a key milestone in delivering a £1 million turnover year and that we continue to be recognised as delivering Value, leveraging from our quality standard accreditations with ISO9001 and Cyber Essentials.  Our Team of now over 35 HR Managers and Experts have unrivaled experience offering a depth and breadth of Business and HR experiences to a wide number of Clients.
My own background – I have over 35 years experience in HR, most of it in senior HR roles as HR Director at British Airways, PwC, DHL, and DPD.  I have been a Lay Member of the Employment Tribunal for nearly 5 years in Birmingham and Bristol, an Associate Guest Lecturer at Warwick Business School and Leeds University, and currently acts as a mentor within the CIPD to other HR Colleagues.  I have been a Fellow of the CIPD for over 15 years and act as a Non-Exec Director in two other Businesses.
My most important job however is acting as a Dad to two beautiful Daughters, Eleanor & Lydia.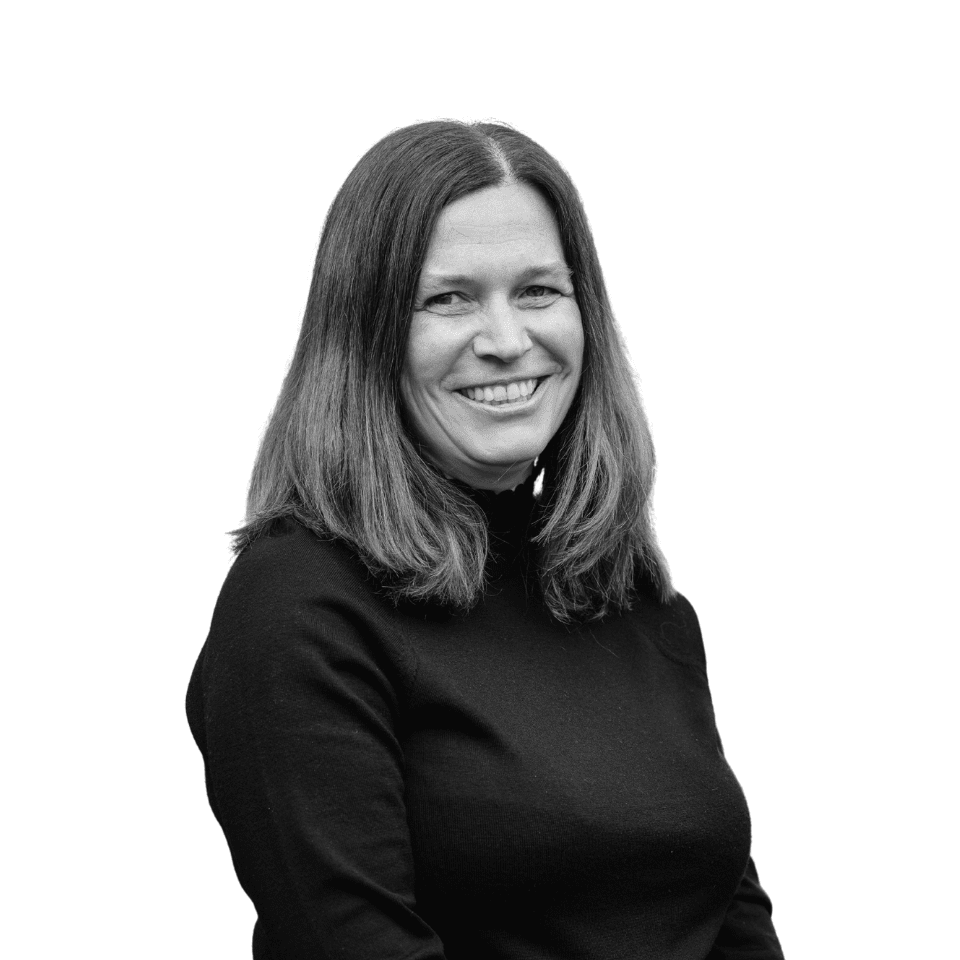 Jenny Riley
FCIPD qualified with a postgraduate qualification in human resource management, Jenny has worked across a diverse range of industries. She has a proven track record of providing tailored HR solutions to enable businesses to realise their potential.
Jenny enjoys working directly and building relationships with clients, enabling her to support them pragmatically across all HR disciplines.
Additionally her focus is to deliver, within Clover HR, a robust quality management system to enable continued growth and excellent service to all our clients.
Charlotte Harding
Charlotte holds a wealth of experience in Talent acquisition & HR partnering spanning over a decade. She has effectively transformed and created HR departments, from Global established organisations to start-up SMEs, putting strategies in place to manage scalability for a growing company.
Her professional objective is to partner with each business to attract, develop and retain the appropriate people resources needed to meet the current and future organisational objectives. She educates employees and management on the organisational benefits of a sustainably engaged workforce, while staying current on HR trends.
Please contact Charlotte today on: charlotte@cloverhr.co.uk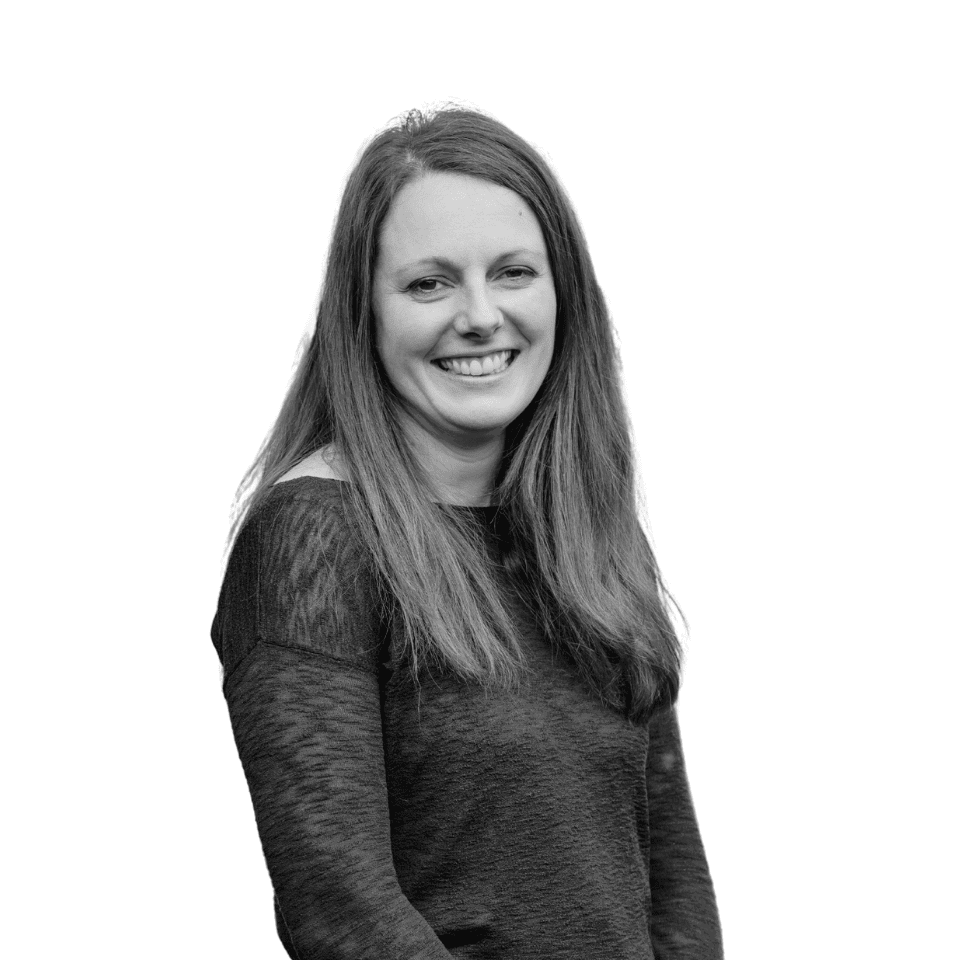 Sarah Hudson
Sarah qualified as a solicitor in 2009 before moving into HR. She now acts as a non practicing solicitor and is an Associate member of the CIPD.
With a wide-ranging HR background, she has a particular focus on employee relations and compliance matters.
Sarah enjoys working in partnership with clients to deliver practical solutions, utilising her experience of advising on the full employment lifecycle.
Outside of work, Sarah's energetic daughters occupy most of her spare time!
Please contact Sarah today on: sarah.h@cloverhr.co.uk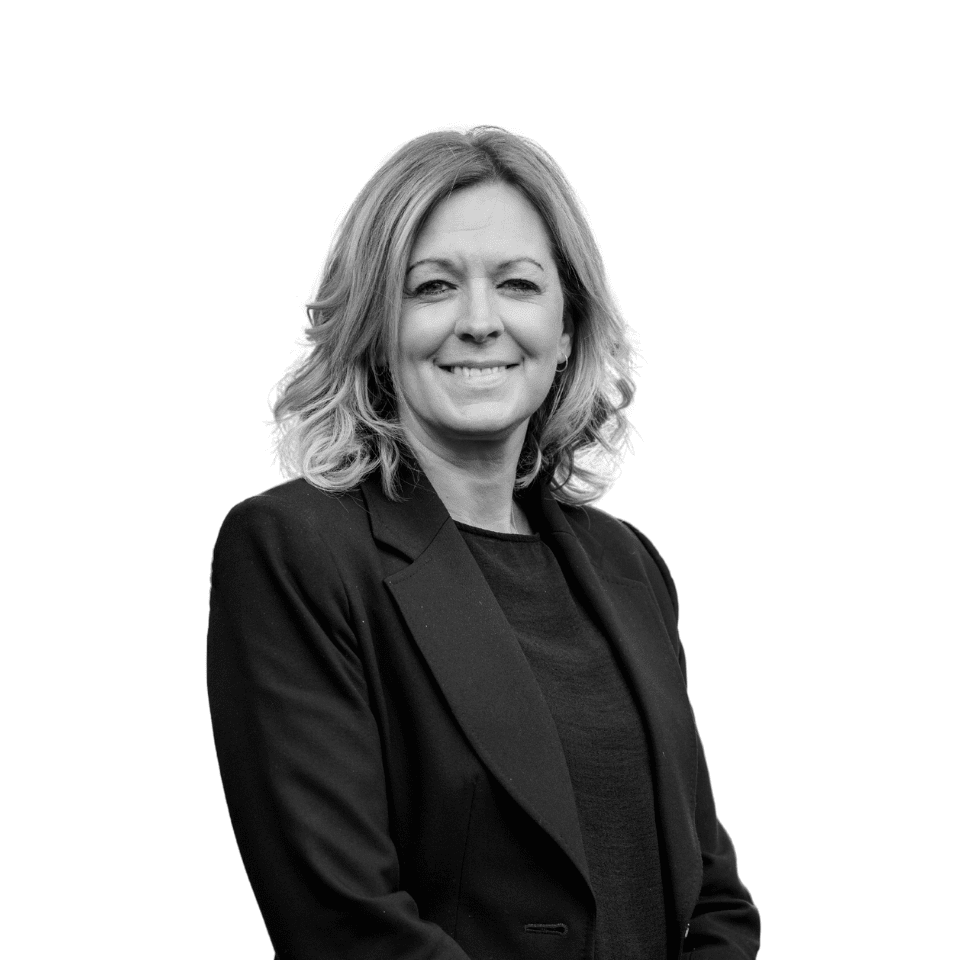 Lynn Burman
Lynn has 21 years as a HR professional and she strongly believes that people are our most important asset. She has carried out various roles through to HR Director and her biggest strength is that she cares for the employees as well as striving for perfection with high standards whilst always ensuring fairness and consistency is given.
Lynn has a high level of emotional intelligence and since achieving her Post Grad Diploma in HR in 2004 she always strives to get the best out of an individual and has worked in many HR departments in different industries.
Her focus and passion at work is employee engagement, employee relations, change management and getting the best from employees. She builds relationships with the business she works in and aims to add value and achieve positive changes throughout.
Her biggest passion at home are her children, 2 enthusiastic, energetic boys who always keep her smiling, laughing and on her toes always running around. Lynn is passionate in running and competed on the Athletics Track for many years and now runs around the Parks and Roads and through mud in various Mud run challenges for herself personally and for Charity.
She is an active member of the Fundraising Committee at her boys School and has recently become a Parent Governor at the school in order to help and offer value and support in her children's education.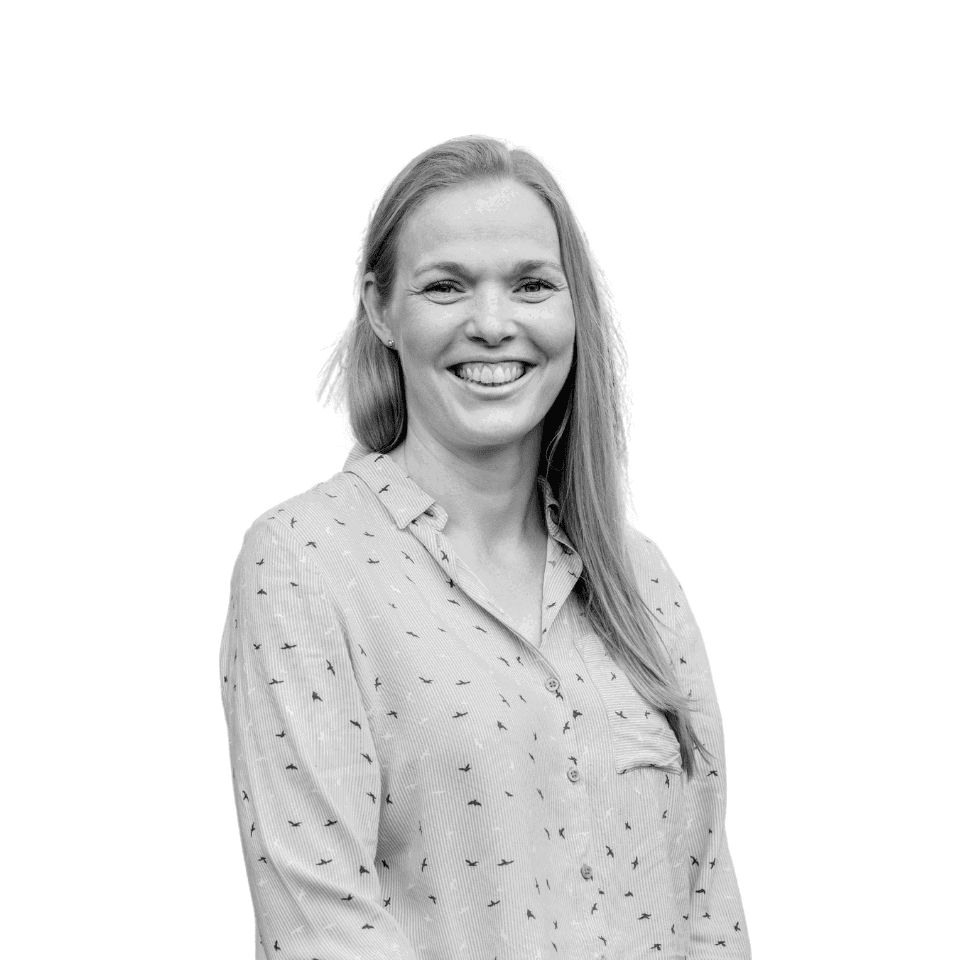 Leanne Porter
Leanne has worked within SME's since leaving university, and has a strong HR generalist background with over 8 years' experience in delivering business results. Having achieved her CIPD Associate in 2016, Leanne is keen to embed her knowledge into the workplace, whilst continually striving to develop.
As a HR generalist, Leanne has robust experience across the HR platform, including reorganisation and merging companies. However, Leanne most enjoys working in partnerships with organisations to assist them with employee engagement, HR reporting and HR analytics.
Outside of work Leanne's time is taken up with her young family.
For further help, please contact Leanne on: leanne@cloverhr.co.uk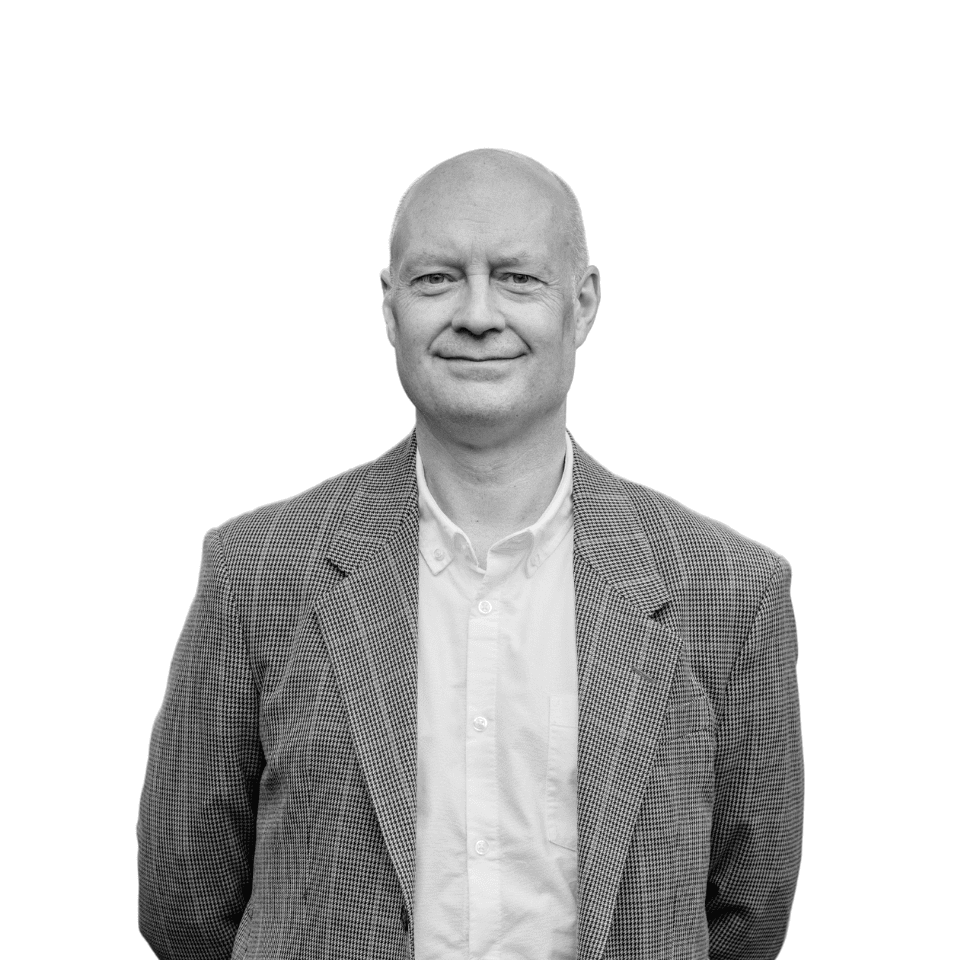 Richard Brown
Richard is an experienced senior HR professional and service lead with a broad range of skills acquired in complex national organisations. He has led large and small teams, managed significant budgets and commissioned and managed projects to ensure organisations thrive in tightly funded arenas.
Recently Richard has allied 30+ years of experience in senior HR roles with frontline delivery of programmes in children's services and project management in public health environments.
Serving as HR Director for YMCA Training from 2002 to October 2014, he operated in a senior leadership role, leading his HR team and supporting managers and directors across the country.
Richard has a good understanding of the opportunities and threats facing public sector and third sector organisations. Prior to working at YMCA Training and The Children's Society, both large National Charities operating in highly challenging circumstances, he worked for the NHS – from 1989 to 1996 at Trafford Healthcare NHS Trust.
Richard has cultivated an array of business skills and can manage projects in any area achieving positive outcomes, enhancing the reputation of the businesses in which he operates
Away from work Richard is Vice Chair of Governors at a local primary school and chairs the Pupil Experience Committee. A highlight of his governorship was leading the Trustees in their search for a new Headteacher. Richard is also a longstanding Independent Member of Trafford Local Authority's Standards Committee, another voluntary role that focuses on governance within the Authority and standards of conduct in public life.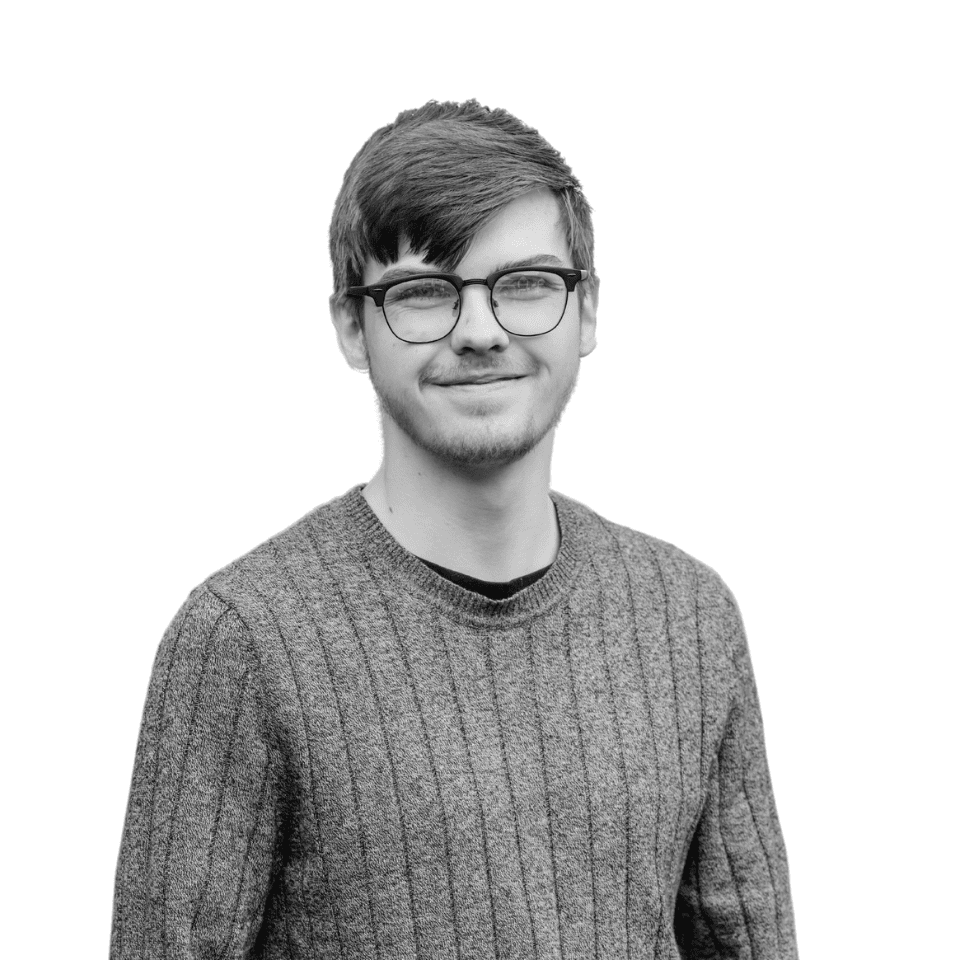 Morgan West
Hi, I'm Morgan, the Commercial Operations Manager at Clover HR. I have been with the company since August 2021 and have a passion for leveraging technology to drive organizational excellence. My role involves streamlining processes, improving productivity, and driving growth and efficiency within the company.
Outside of work, I enjoy pursuing my hobbies, such as gaming and programming. As an avid gamer and esports enthusiast, I'm always up-to-date with the latest gaming technology and trends. I also enjoy programming and working on personal coding projects. Additionally, I volunteer for a not-for-profit organization, offering marketing and commercial knowledge to help the small charitable startup reach as many young people as possible.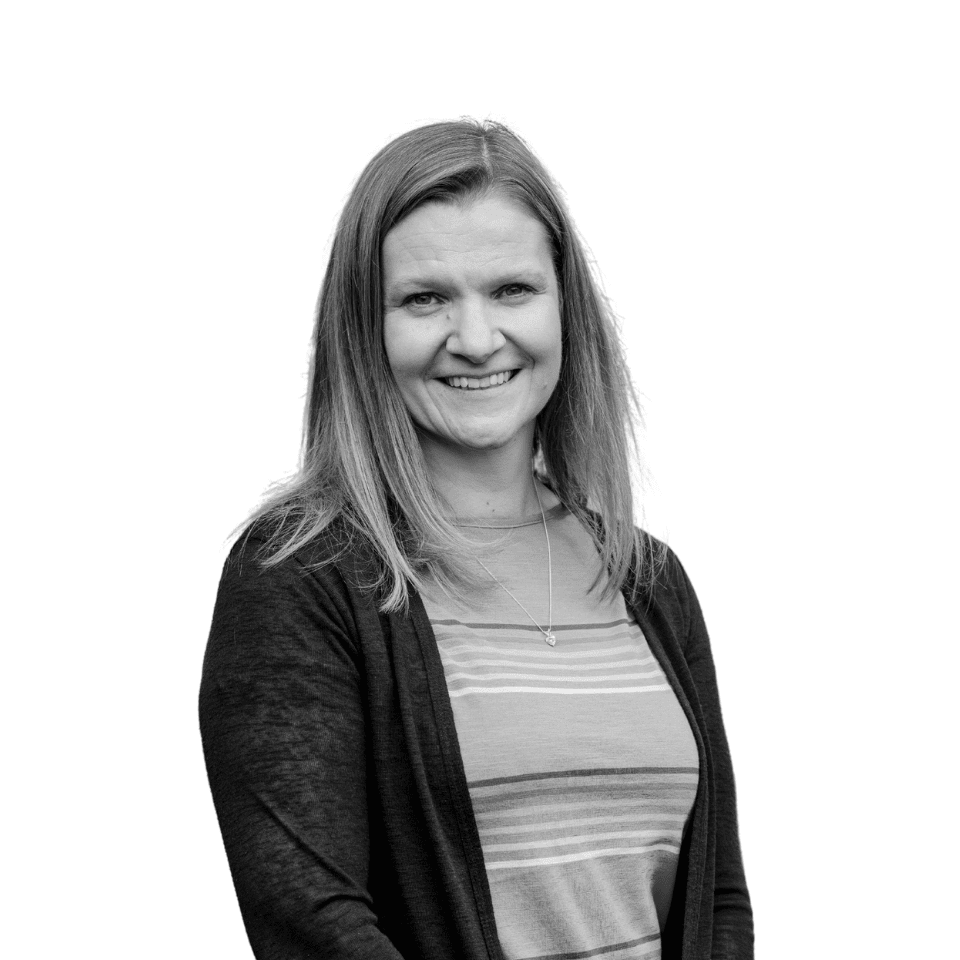 Sarita Hale
Sarita is an approachable and trustworthy HR Professional with extensive HR generalist experience gained over nearly 20 years working in the manufacturing, automotive, distribution and retail sectors.
With particular expertise and a keen interest in employee relations and employment law, Sarita works hard to build trust to improve working relations.
Outside of work Sarita has spent the last 12 months enjoying being a first time Mom and enjoys spending time with friends and family.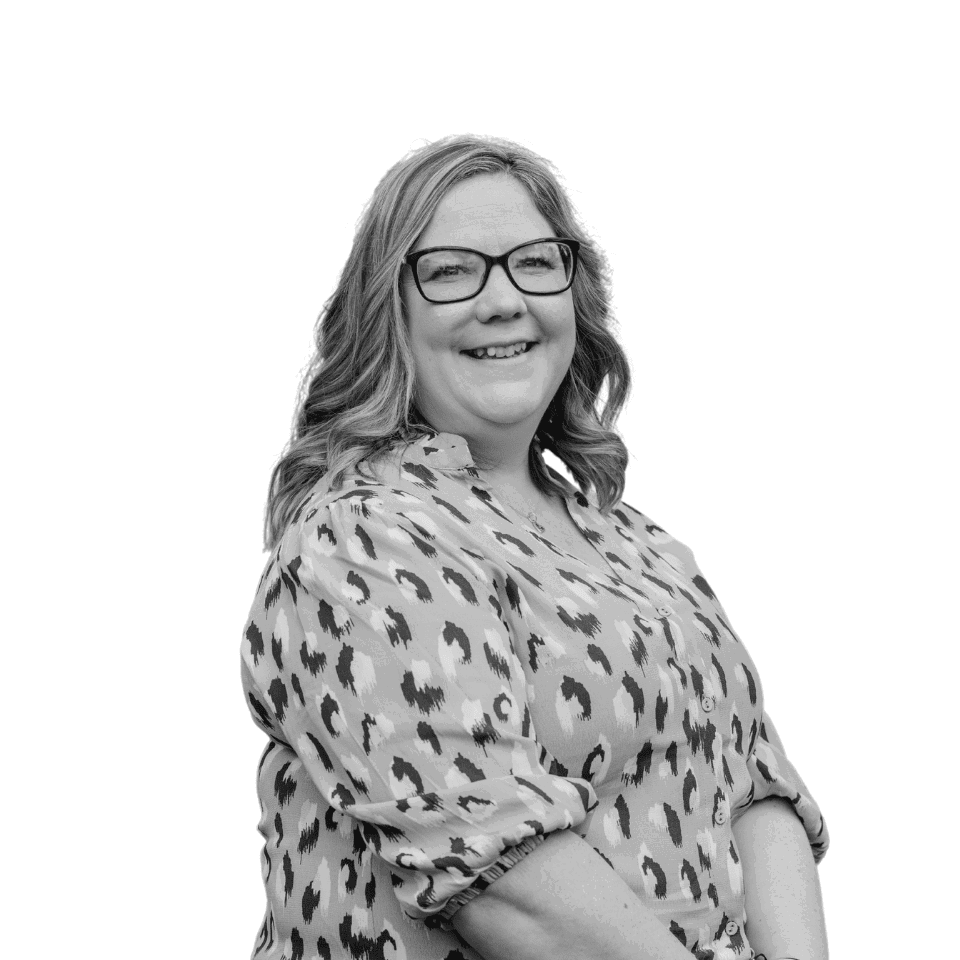 Lucy Chiles
Lucy's HR career began in 2003, with a passion to help employees thrive in the workplace and a set of unwavering core values; fairness, respect and integrity. Having since garnered valuable BP and SLT experience across various sectors including Manufacturing, Scientific, Service & Energy, Lucy thrives on building trusted working relationships and strives to get into the heart of a business, as she believes this enables her to be a true business partner.
As a pragmatic and effective HR professional, Lucy has focused on providing sound generalist advice to people across all levels of business, flexing her style of communication accordingly whilst ensuring messages are delivered in a clear & consistent manner. She has managed large-scale redundancy, relocation & recruitment projects and complex employee relations cases. Lucy is also an NLP Practitioner, a qualification which adds great value to her approach in handling challenging circumstances.
Away from business, family is Lucy's passion. She spends her time keeping her two beautiful children entertained, from crafting to country walks, dance offs to movie nights on the sofa. She also has a 1-year-old Cockapoo called Rosie, who thinks she is a human & loves to dance. Lucy is also a massive Meat Loaf, Queen & Billy Joel fan & is very at home in a swimming pool as a former synchronised swimmer.
She is also an active member of the PTA at her children's school, having been both Treasurer & Deputy Chair, driving change and offering time, support & ideas for the betterment of the children's school experience. Lucy is a Dementia Friend & also attends a monthly Dementia Friendly Communities action group to help make her local area a more accommodating, understanding place for those living with Alzheimers & Dementia.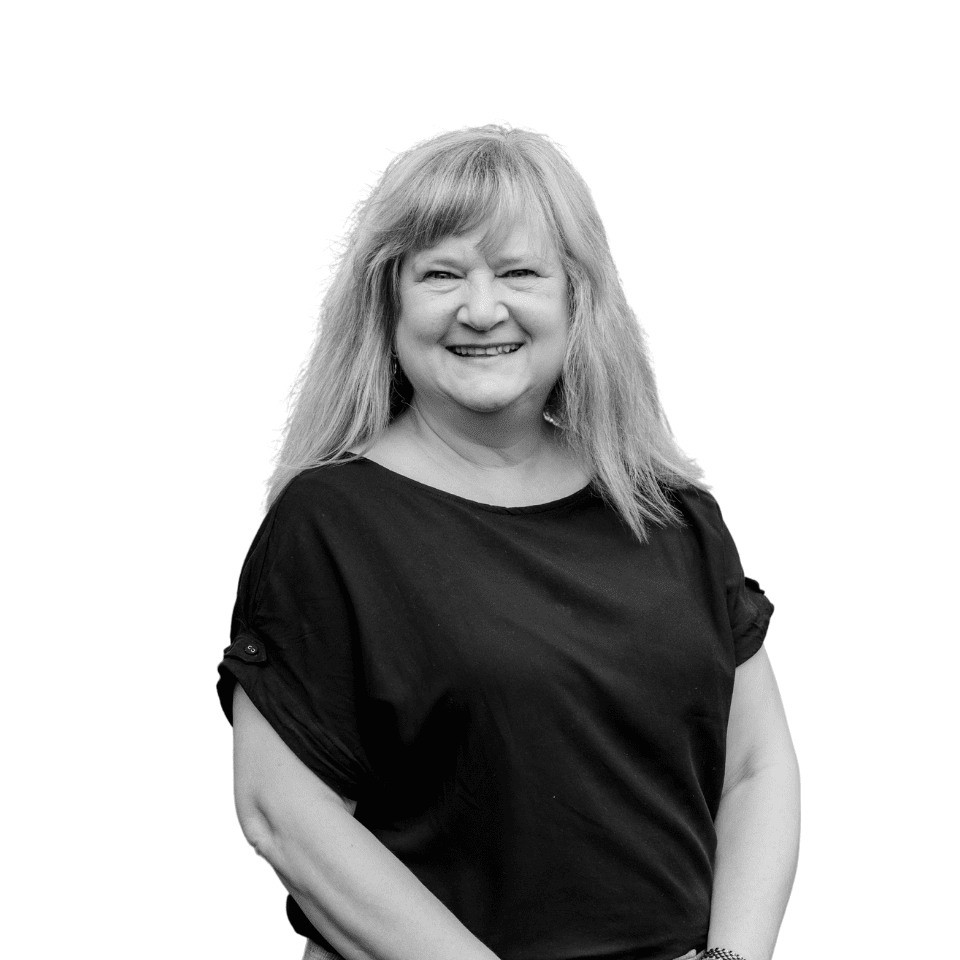 Louise Rance
I passionately believe that having the right people-focused approach adds immense value to businesses and that organisations who create a culture of value, respect and continuous development will in turn reap the benefits of a proud and committed workforce, strong performance, profitability and sustainability.
I can support your business to achieve this using my skills and experience gained over a thirty year career as an MCIPD qualified HR professional, operational manager, trainer and coach. I have worked successfully for a number of award-winning companies including Manchester United, Jobcentre Plus, Great Places Housing Group, Trafford Council, Probation Service and Calico Group in a variety of roles including HR Manager, HR Business Partner, Management Trainer, Regional Employee Relations Manager and Operational Manager.
I am experienced in building management skill capacity and resilience, complex casework, restructures, large scale redundancies, recruitment, outplacement and TUPE. I have a special interest in conflict resolution and am a TCM Accredited Mediator and an accredited trainer for Mental Health First Aid.
In my spare time, I am a yoga teacher and a counsellor for Child Line. I enjoy spending time with my family and friends, especially my two-year-old Grandson who reminds me to look at the world with new eyes in his journey of learning and discovery.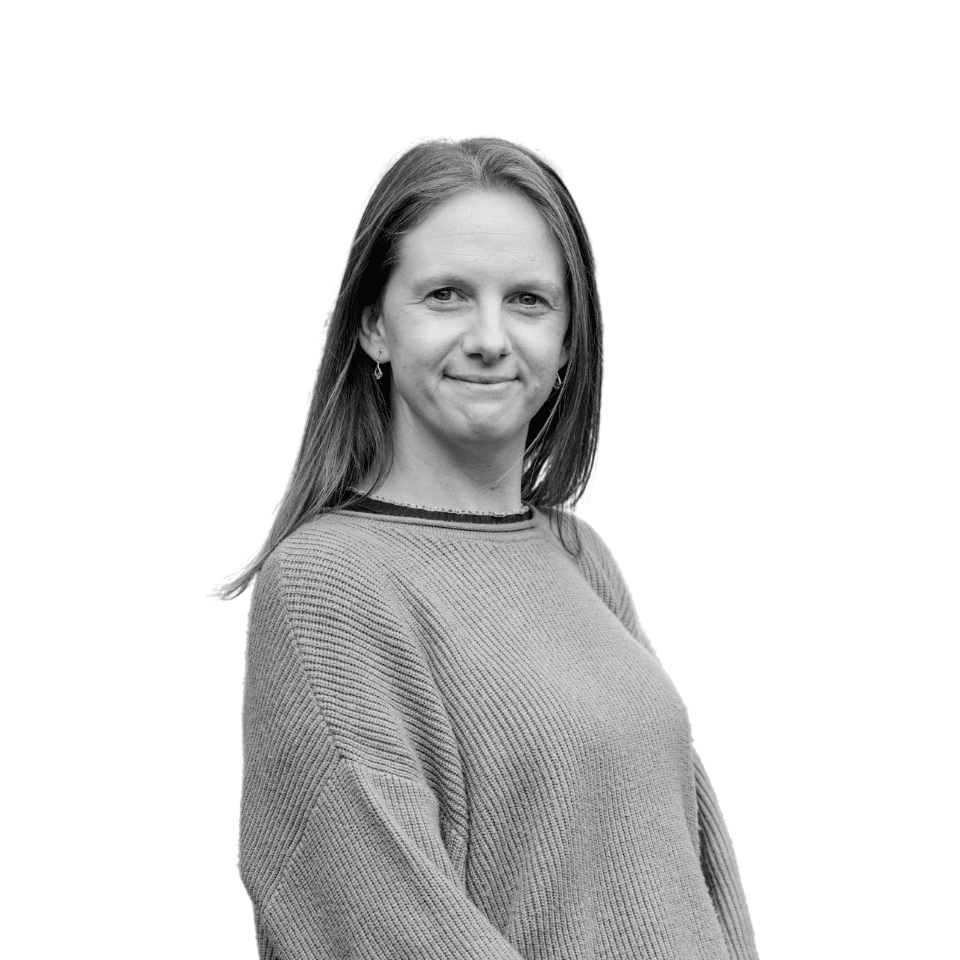 Vicky James
I am CIPD qualified in Human Resource Development and hold a CMI qualification in Leadership and Management.
With over 15 years experience in varied HR roles, I have developed a real passion for supporting people to create a positive working culture in which they thrive. This is underpinned by my love for On-boarding new recruits, ensuring positivity and inclusion from day one. My knowledge of employment law also enables me to give practical, balanced and impartial advice that supports business objectives.
I am an HR generalist, but with a strong Learning & Development background. During my career, I have delivered key organisational HR projects, which include; transformational leadership development programmes, implementation of learning & performance management systems, successful apprentice and graduate recruitment programmes, behaviour and skills frameworks, and increased organisational health & safety training compliance.
I can normally be found outdoors, going on adventures with my young family – Whether it's a walk in the woods with our dog Hugo, or a trip to the beach, as long as there's cake or chocolate (or preferably chocolate cake) I'm happy! When I'm not exploring or renovating our home, I enjoy indulging my lifelong hobby of horse riding.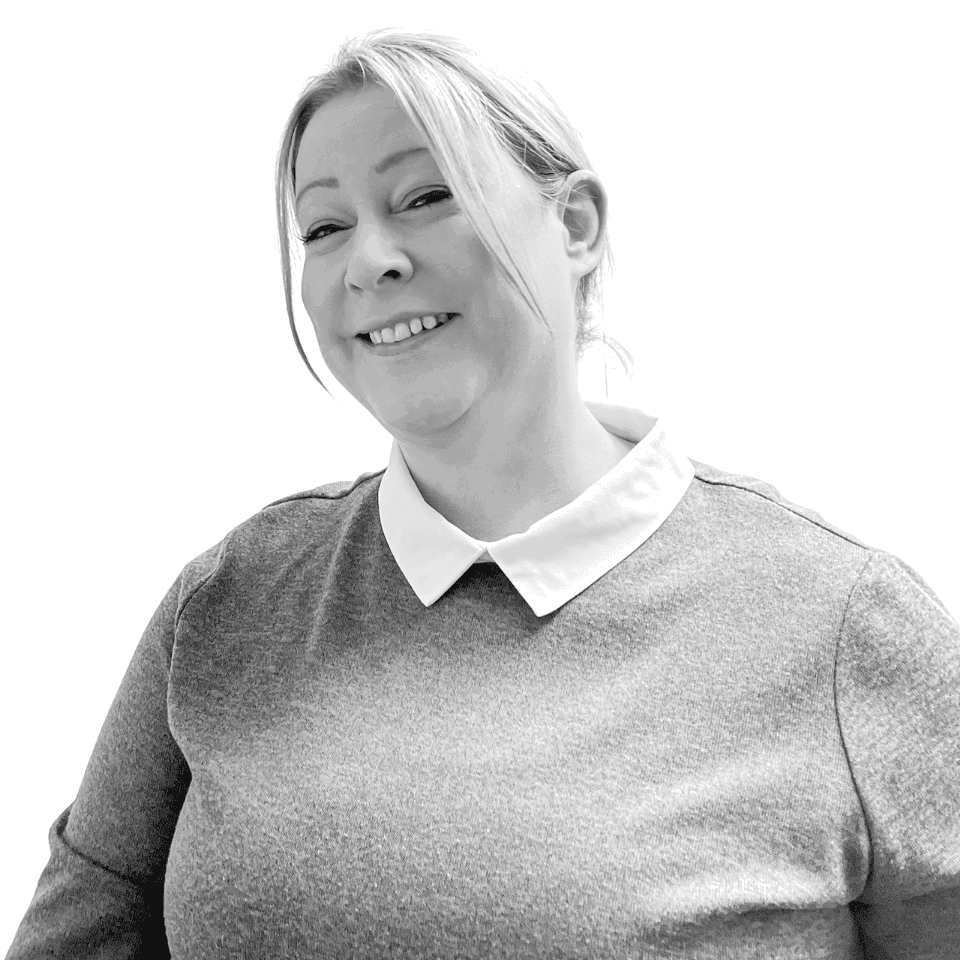 Leanne Bamford
Over 10 years of experience in top-level management has given me extensive commercial knowledge and a rounded approach to an array of situations.
As a Chartered Member of the CIPD, I am an experienced people manager having supported others to embrace growth and change.
Having previously been a Head of Business in the motor industry, I have strong operational skills and a great understanding of specific stakeholder needs.
My Employment law knowledge means I can enable practical change, balanced with empathy to improve working relationships effectively.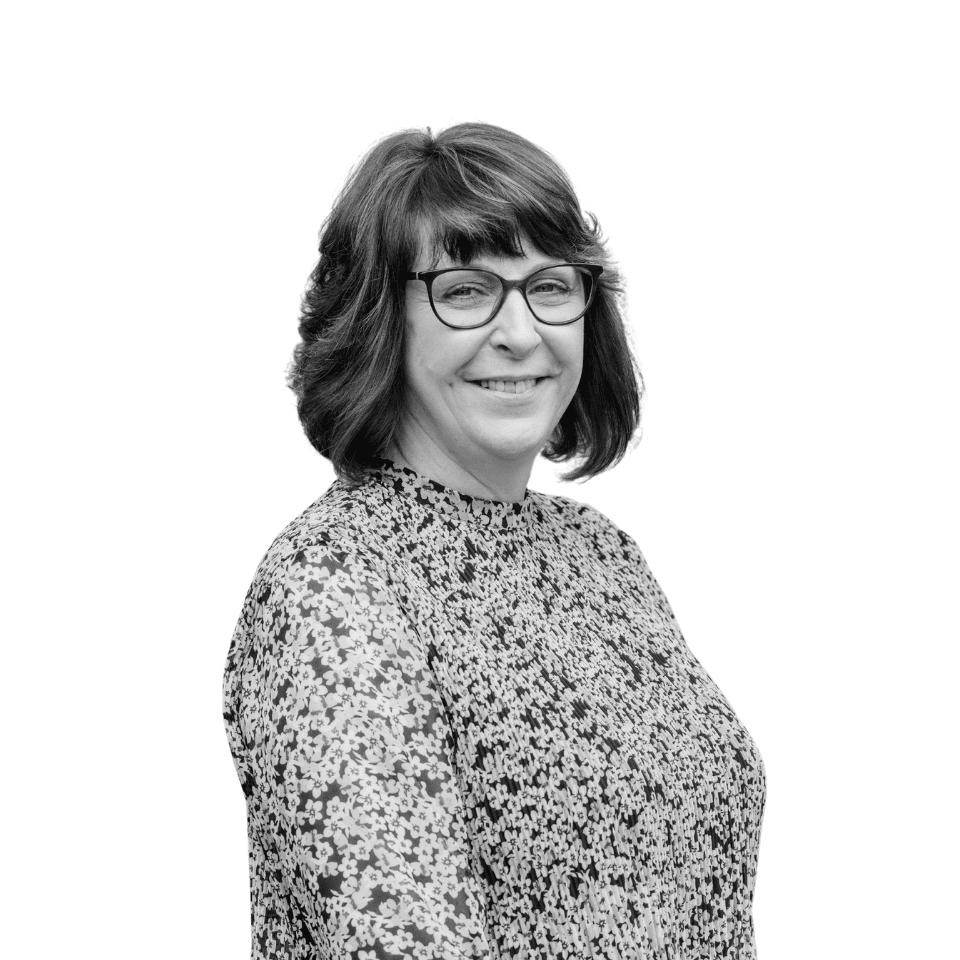 Deborah Wallace
Debbie is a highly experienced, MCIPD-accredited, Senior HR Manager with significant operational and strategic generalist HR experience.
During her career, Debbie has worked closely with all levels of management in a range of industry sectors including Manufacturing, Medical & Industrial Sales & Technical Services, Corporate Services, Further Education and Property Management.
Debbie prides herself on building excellent relationships with all stakeholders and supporting them to deliver HR programmes which result in business improvements and efficiencies. These projects have covered a range of activities from major business-wide restructuring, mergers & acquisitions, and TUPE to Employee Engagement, Salary Benchmarking and HR Policy Development. Debbie adopts a practical hands-on consultative approach, enjoys working in a fast-paced environment, always adopts high personal standards of professionalism and, perhaps most importantly, is able to make a valued contribution.
Outside of work, Debbie enjoys spending time with her family, long country walks, and travelling and has recently become a governor at a local Primary School.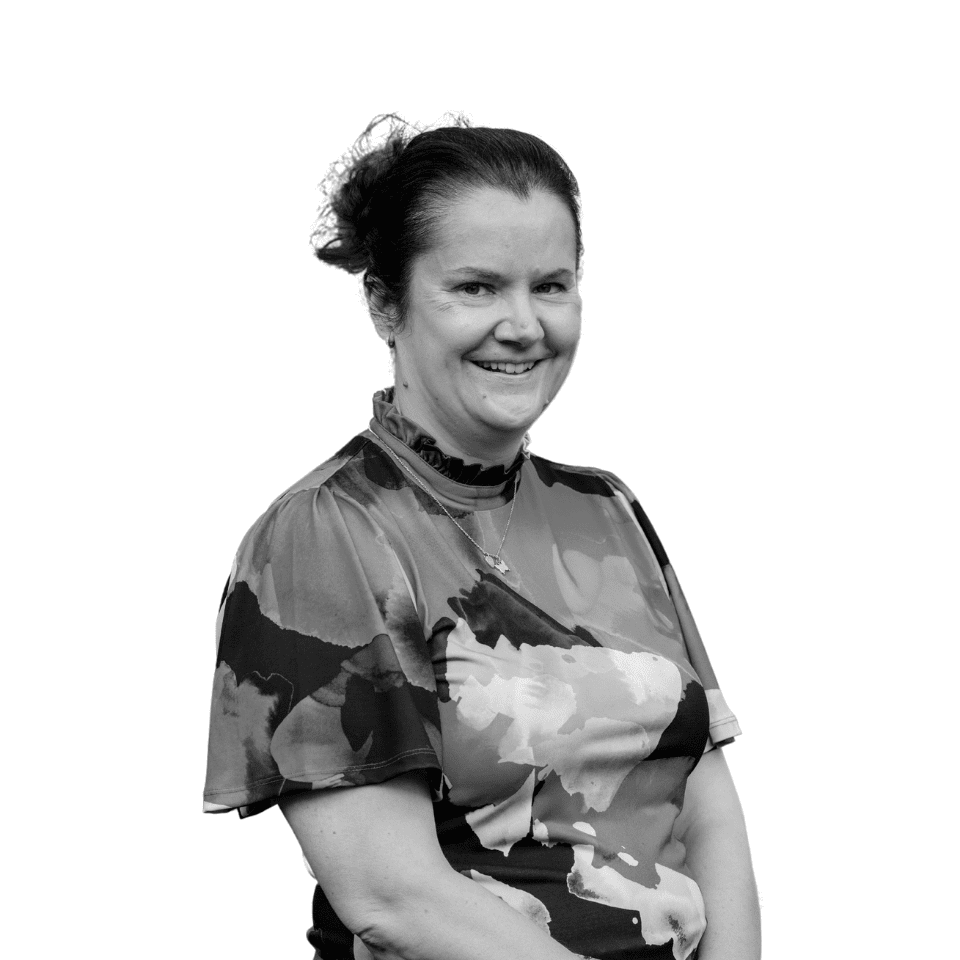 Davina Stretton
With over 10 years of generalist HR experience, mainly in the automotive components sector, and following a recent break in the profession, diversifying into sales, Davina is enthusiastic to further her career within the field of HR and is excited to become involved in new challenges.  
Previously Davina was heavily involved in absence management and managed several redundancy programmes, but her keen interest is in recruitment, employee relations and training development.  
Davina's spare time is taken up looking after her son and daughter, spending time with family and friends and also her 1-year-old dog Coco keeps her nice and active with all the long walks.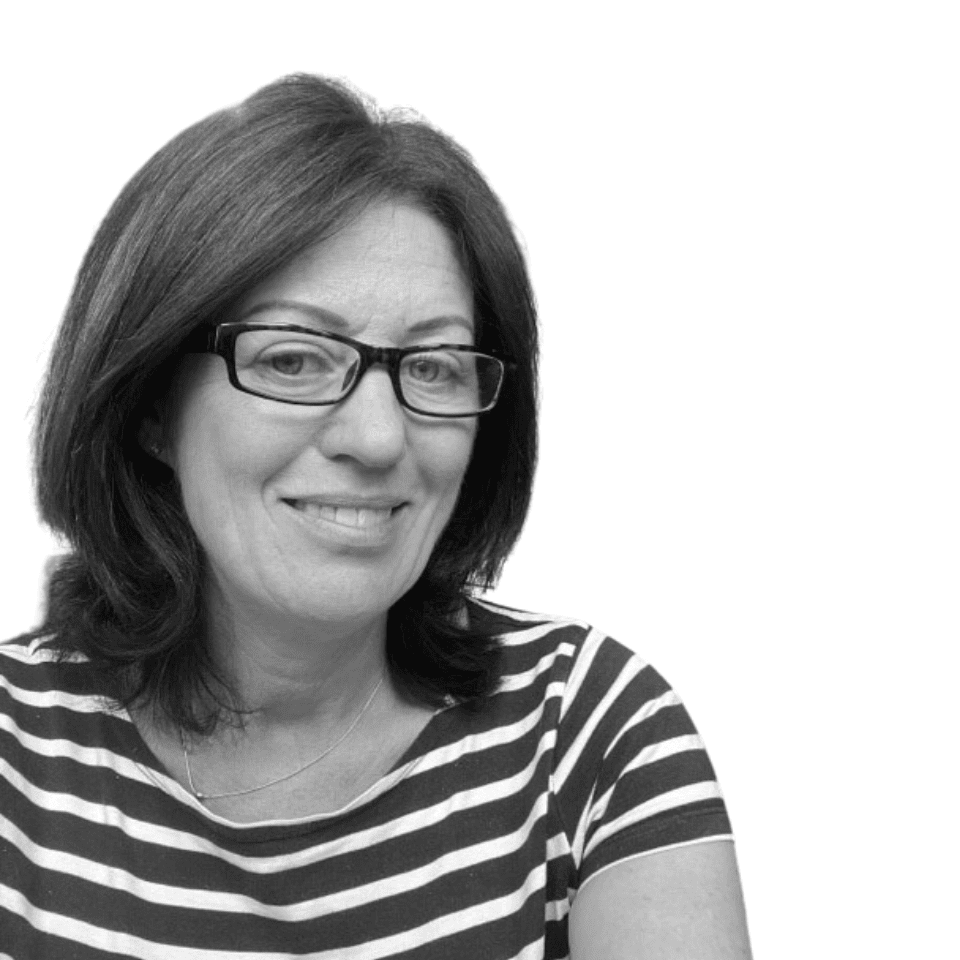 Lisa Sinclair
Lisa has worked in a variety of Human Resource roles during her 20 + years, experience in HR, including industries; distribution (Christian Salvesen & HDNL), manufacturing (Morgan Crucible Group), call centres (GUS) and construction. She thrives on working with managers to make a positive impact on their teams, focusing on solutions and organisation goals.
She holds a Master's Degree in Human Resource Development and is a chartered CIPD member, following graduation, many moons ago!  Lisa has contributed to a wide variety of organisation change programmes, as well as delivering robust generalist HR advice.
Outside of work, she enjoys gardening, countryside walks and park runs on a Saturday morning.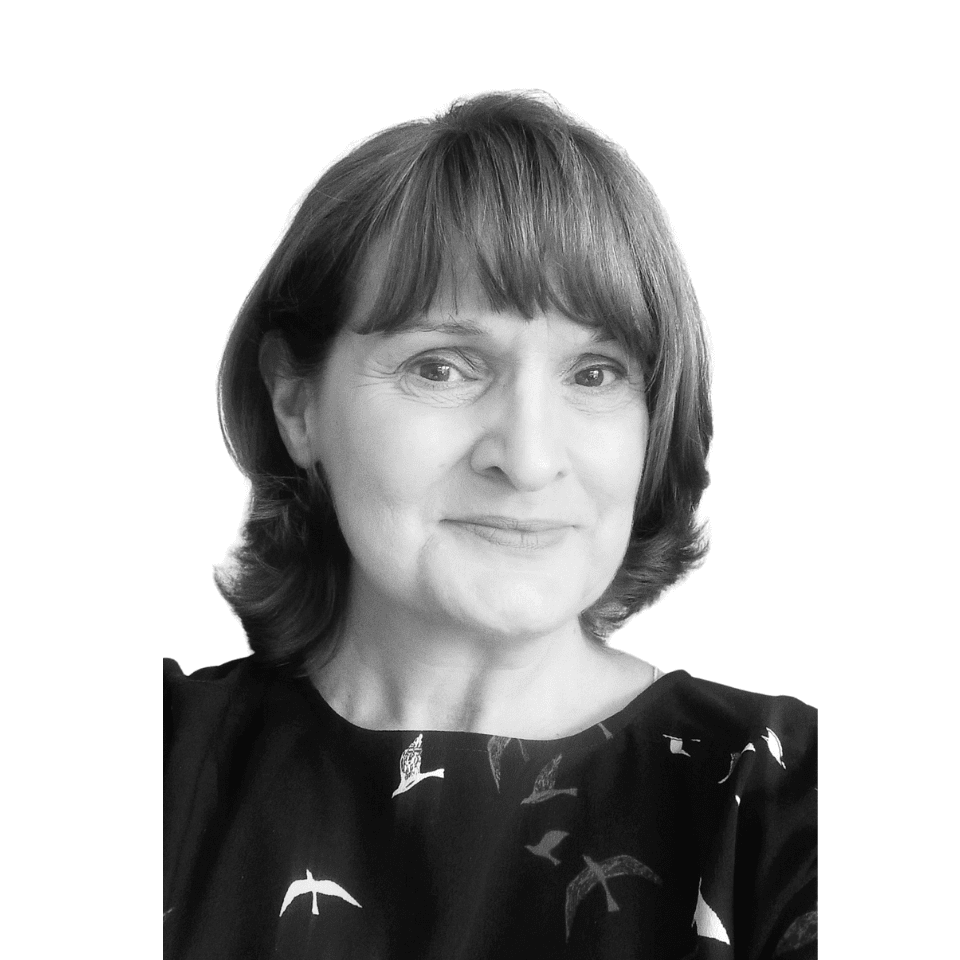 Melanie Gallivan
I have more than 20 years' experience in the field of HR, working with SMEs, consultancy services and, more recently, the charity sector, with particular focus on social housing, children's services and social enterprise.
My experience covers establishing HR policies, systems and processes to support the employee life cycle through to supporting senior leaders to maximise employees' potential and deliver business objectives.
I have managed several mergers and acquisitions plus TUPE and restructure processes.  In addition, I have worked on numerous, and sometimes complex, employee relations issues.  As well as ensuring that processes are completed correctly, I work closely with managers to ensure that the person is not forgotten in the process.
Outside of work, I am happiest spending time with family (I have two teenage boys) and friends. I enjoy horse riding, running and walking and am very interested in health and wellbeing.   I am also a big sports fan, particularly F1, athletics and tennis.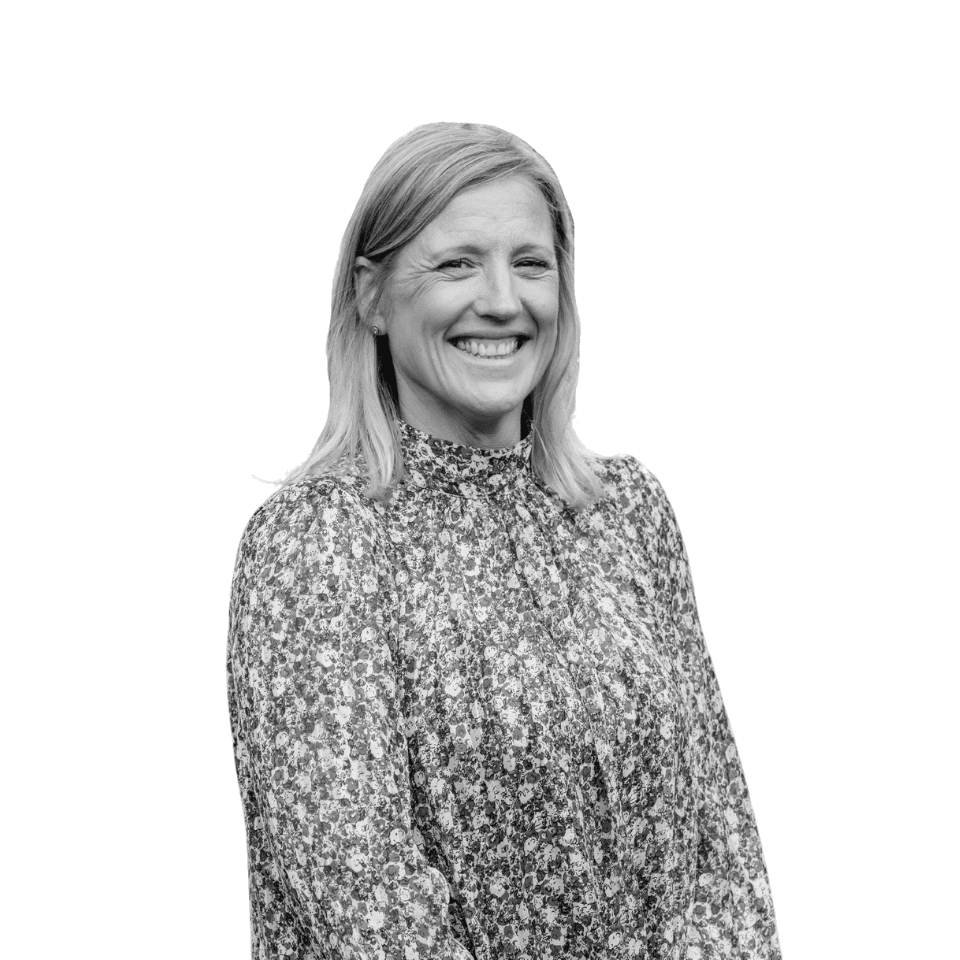 Katie Evans
Over the last 10 years I have worked as a HR professional within medium to large multi-site organisations. I have worked within the medical, housing and automotive industries'.
Within this time I have advised within various cultures, operating models; and supported large change programmes such as a three way merger and TUPE transfer. As a result, I have had the opportunity to undertake a number of HR projects such as the harmonisation of people policies, procedures and HR activities. I have advised managers on a number of complex employee relations matters such as sickness absence, disciplinary, grievances, performance and appeals.
Having been exposed to a number of different situations over the years, I understand the importance of responding with the appropriate level of emotion and humanity, whilst still remaining professional and achieving what's best for the business.
In my spare time I am a busy mum to three children. I enjoy going on family day trips out, socialising with friends and a glass of wine at the weekend.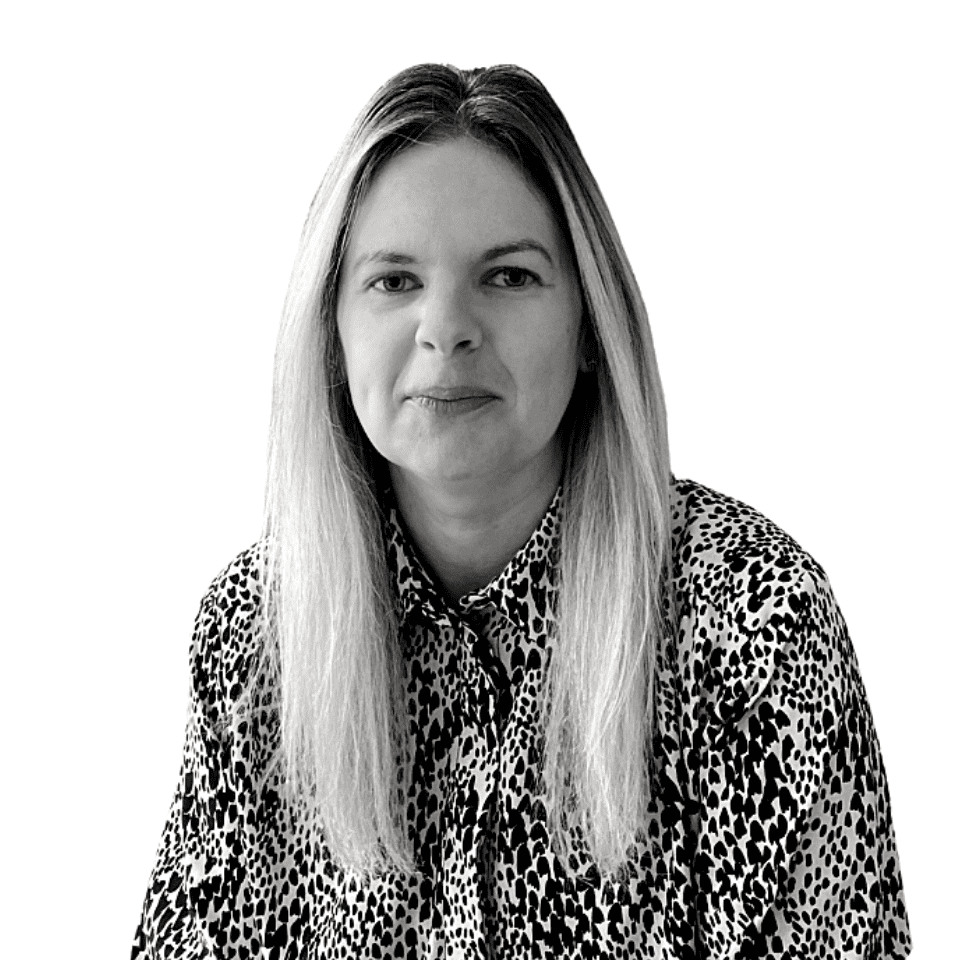 Emma Pinington
Over the last 10 years I have worked as a HR professional within medium to large multi-site organisations. I have worked within the medical, housing and automotive industries'.
Within this time I have advised within various cultures, operating models; and supported large change programmes such as a three way merger and TUPE transfer. As a result, I have had the opportunity to undertake a number of HR projects such as the harmonisation of people policies, procedures and HR activities. I have advised managers on a number of complex employee relations matters such as sickness absence, disciplinary, grievances, performance and appeals.
Having been exposed to a number of different situations over the years, I understand the importance of responding with the appropriate level of emotion and humanity, whilst still remaining professional and achieving what's best for the business.
In my spare time I am a busy mum to three children. I enjoy going on family day trips out, socialising with friends and a glass of wine at the weekend.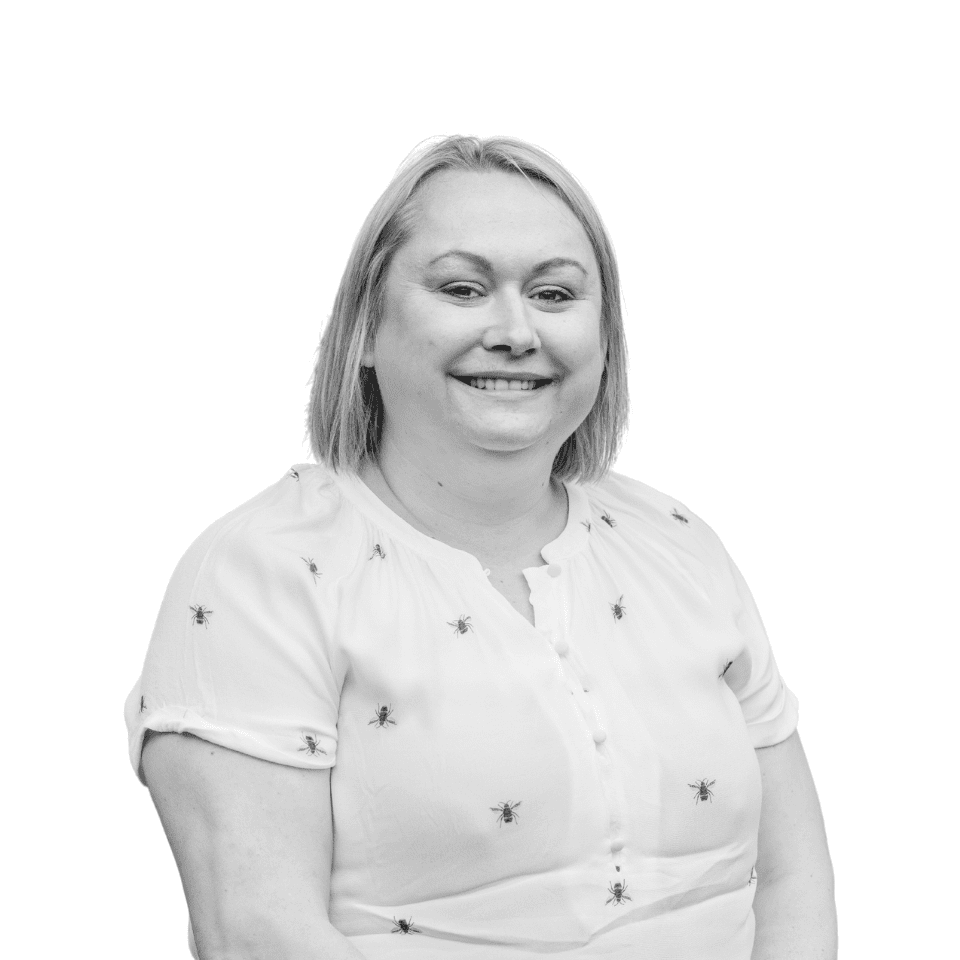 Kate Heeks
I am CIPD qualified in Human Resources with over 10 years' experience – covering all aspects of HR.
However, my passion is in Recruitment and Employee Relations. I truly believe an organisations success lies in its people. I enjoy working directly with clients and always seek innovative ways to problem solve.
Within the public sector, I have led on departmental restructures, change programmes and pay negotiations' – skills in which relationship building and conflict management are key to the project's success. In addition to projects, I am highly adept at handling complex individual cases in a sensitive manner to reach an outcome satisfactory for all.
In my spare time I'm usually playing netball or attempting DIY jobs in my house!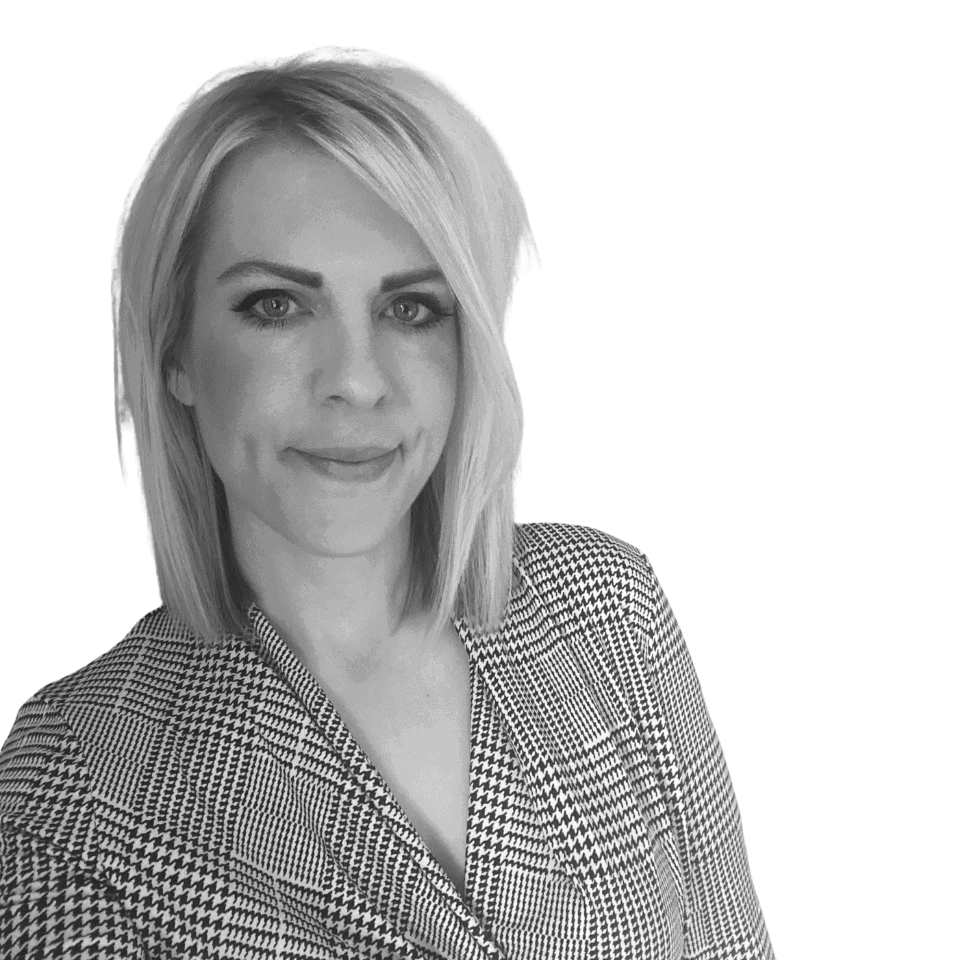 Kirsty Coxon
I have over 15 years within HR, starting in more generalist in-house roles supporting Sales and Operations teams, and the last 8 partnering with SMEs in a range of sectors to support them in achieving their business objectives.  I have a Masters in HR Management and Business and hold MCIPD membership. 
By building meaningful relationships with organisations and responding to their changing needs within the workplace, I hope to empower them by providing the tools required across all HR disciplines to support business functions to exceed their objectives and manage employees more effectively and efficiently.
I believe that any workplace challenges can be addressed if the right approach is taken and have helped SMEs to navigate through the many obstacles, they have faced during recent years by offering guidance on matters including complicated employee relations cases, restructuring, mental health, data protection and compliance, to name a few.
In my personal time, I have 3 young children who keep me well-grounded and busy with their various clubs! I love to cook, improvise with allergy-friendly recipes, spend time at the gym and cheer on my home football team, the Wolves.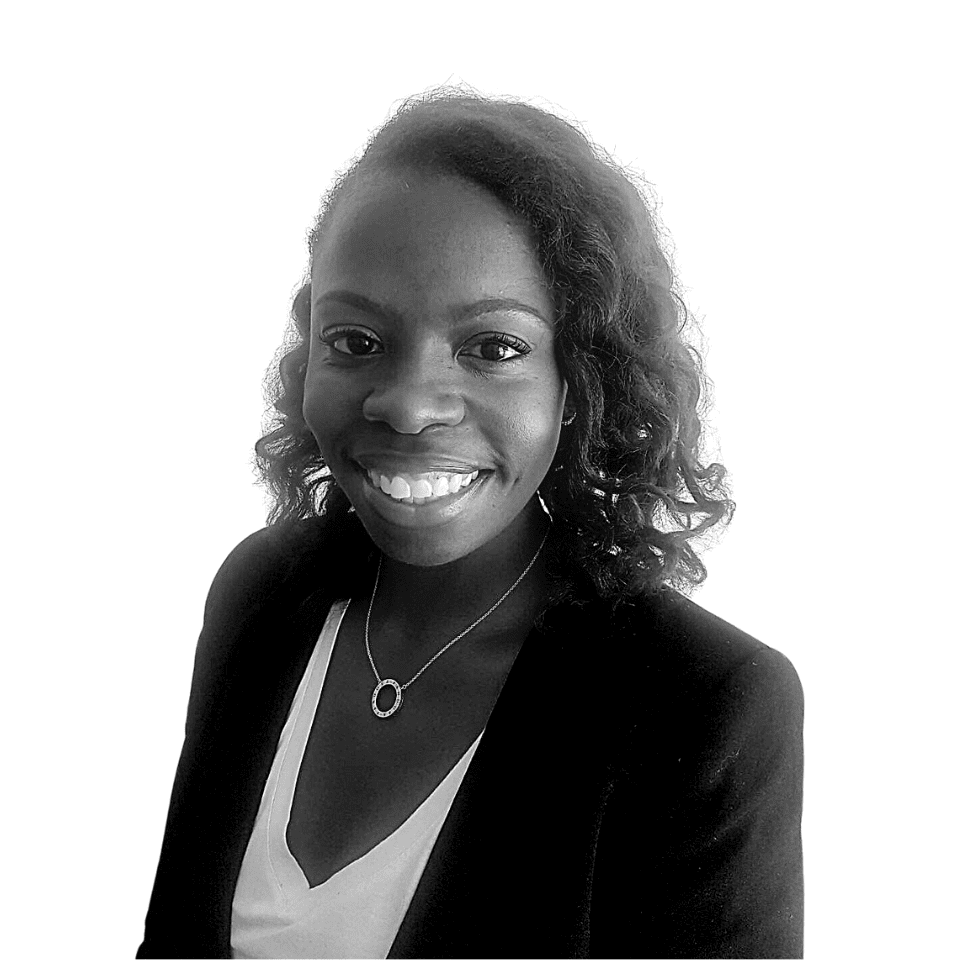 Claudine Thornhill
Claudine is a CIPD-qualified HR professional with over 15 years of HR experience across various sectors including charities, creative, design and media, manufacturing, FinTech and professional services. In recent years she has acted in Senior HR roles within the digital sector. As a true HR Generalist Claudine has applied her expertise in areas such as learning and development, performance management, redundancies, grievances and disciplinaries, pay and reward, wellbeing and talent management.
Through her experience in partnering with Founders and Senior Teams, Claudine is an HR professional who brings a commercial focus to HR practice, policies and processes, analytical thinking to key people decisions and a sensitive approach to challenging people issues. Her key strength lies in her personable approach and her ability to build positive relationships with colleagues at all levels.
Outside of work, Claudine is a qualified Nutritional Therapist and Yoga instructor who volunteers in her local community as a Health Champion. She enjoys cooking, hiking and travelling.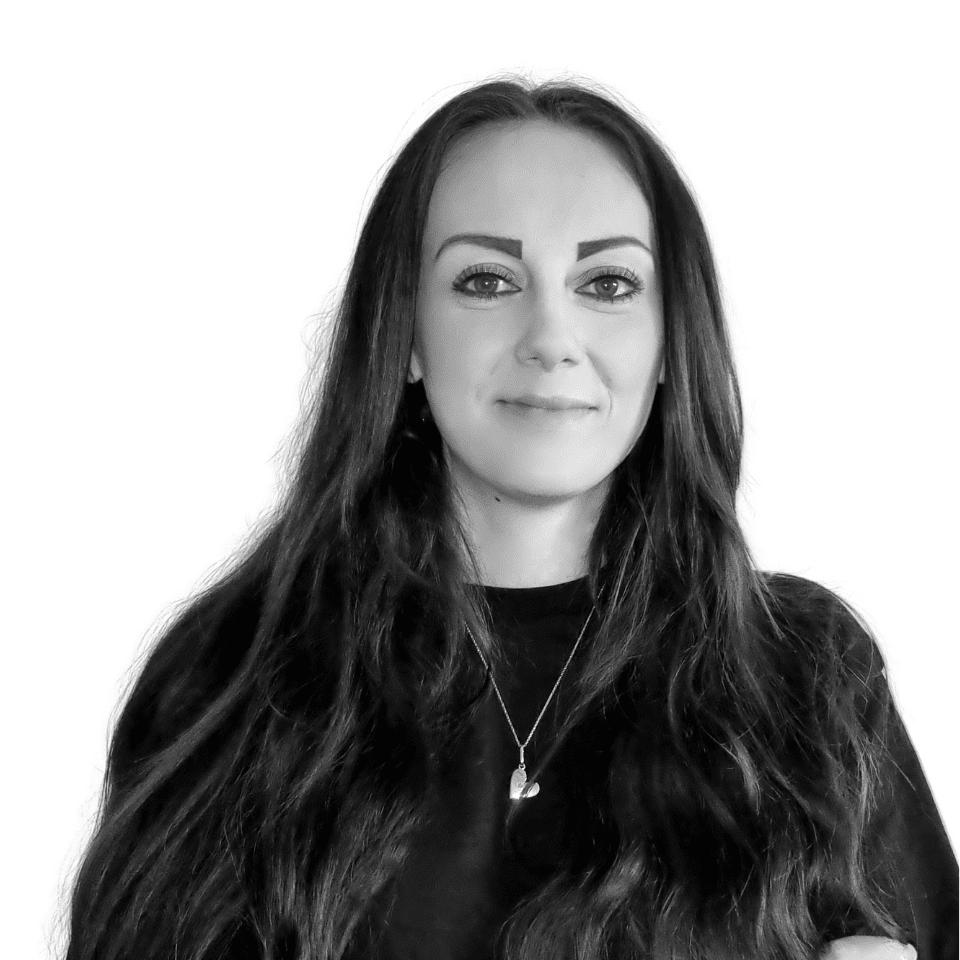 Kelly Aldridge
I have always had a passion for people and helping them to not only feel good about themselves but achieve their full potential. 
After working my way up in retail I found that I enjoyed the recruitment side of running my store. 
This leads me to join Clover HR's recruitment team where I look forward to expanding my knowledge and helping to find people their dream job. 
When I'm not working I enjoy spending time with my young daughter Mila & my partner.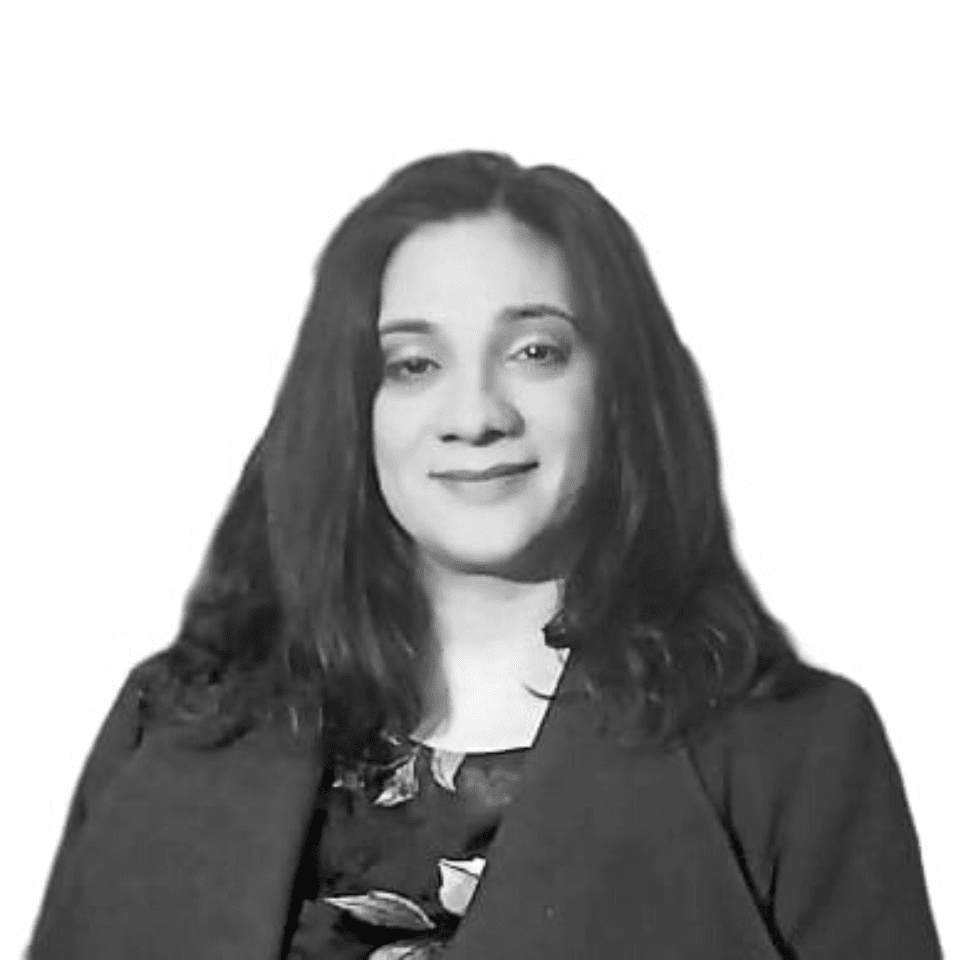 Lubna Taj Malik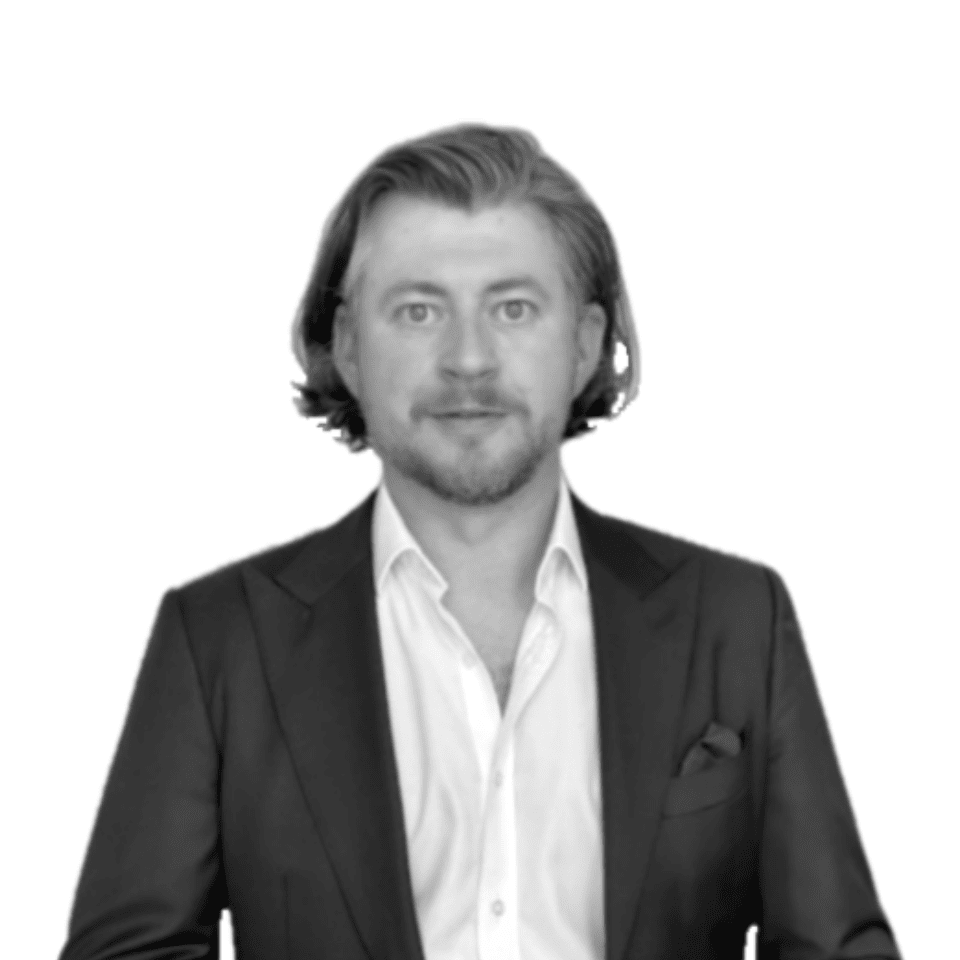 Gareth Mitchell
With a career spanning nearly twenty years across the not-for-profit and private sectors, Gareth is an accomplished executive HR practitioner who has gained a wealth of experience in national and international settings, working with organisations whose staff teams range from five to five hundred people, and volunteer teams of up to two-hundred thousand people. He has also served as a trustee for an international Arts and Community Charity.
Now an independent HR Consultant, his approach is one of candour and pragmatism, keeping people at the heart of decision making in organisations and using engagement and values to grow culture and affect change in a positive way. Gareth is professional, friendly, and highly creative.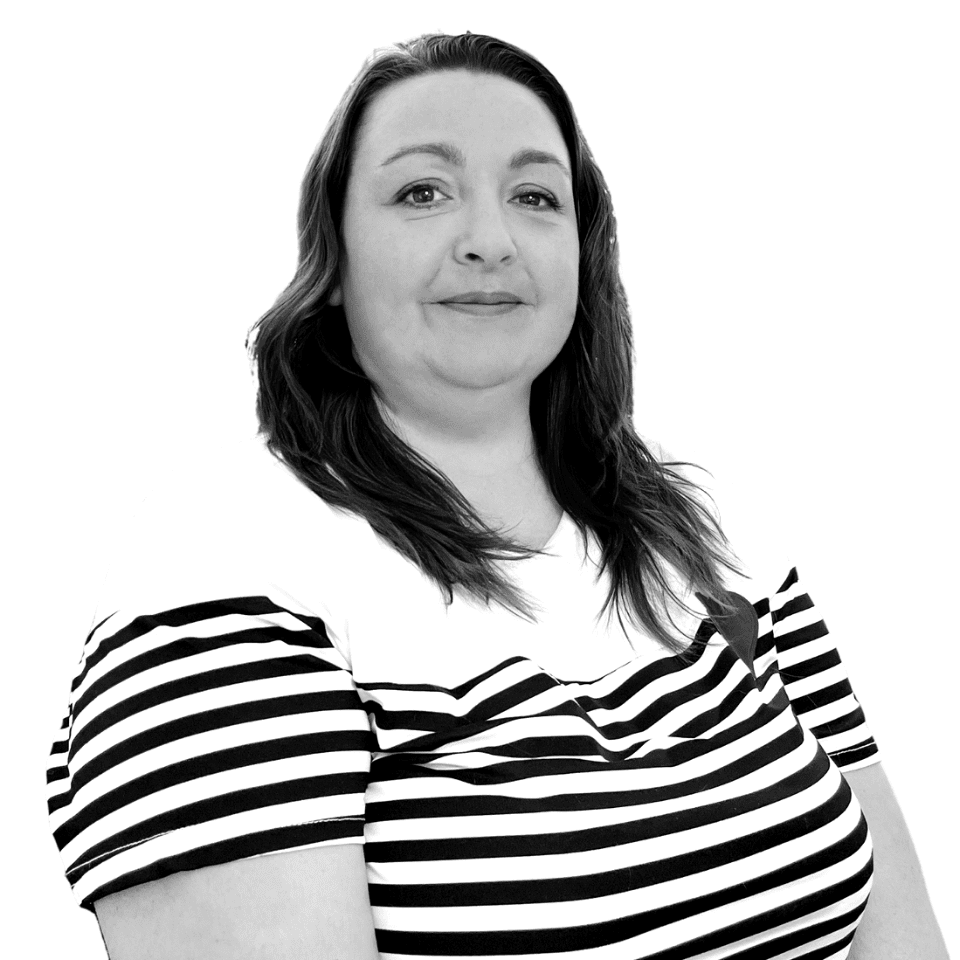 Claire Bounds
After graduating with a degree in psychology in 1999, I spent twenty-one years working in a large corporation gaining a wealth of knowledge, qualifications and experience in business, management, leadership, training/development, and people.
During my final ten years within the corporate world, I worked as a senior operations manager. This involved managing business processes, the management team, and their direct reports. The business operation involved multiple workstreams and had both call centre and administration functions. Due to voluntary redundancy, and a massive leap of faith, I made a choice to leave the corporate world. For the last year, I have been completing a post-grad diploma in Human Resource Management, studying full time. I am now in my final year of study and by November 2022 I will have obtained an MSc in Human Resource Management. During this time I have also been working as an HR consultant for a variety of small businesses and charities.
Outside of work I enjoy spending time with my son which usually involves something related to football, whether he is playing it or watching it. I also spend my spare time providing support to a fantastic charity that I have the pleasure of being a part of.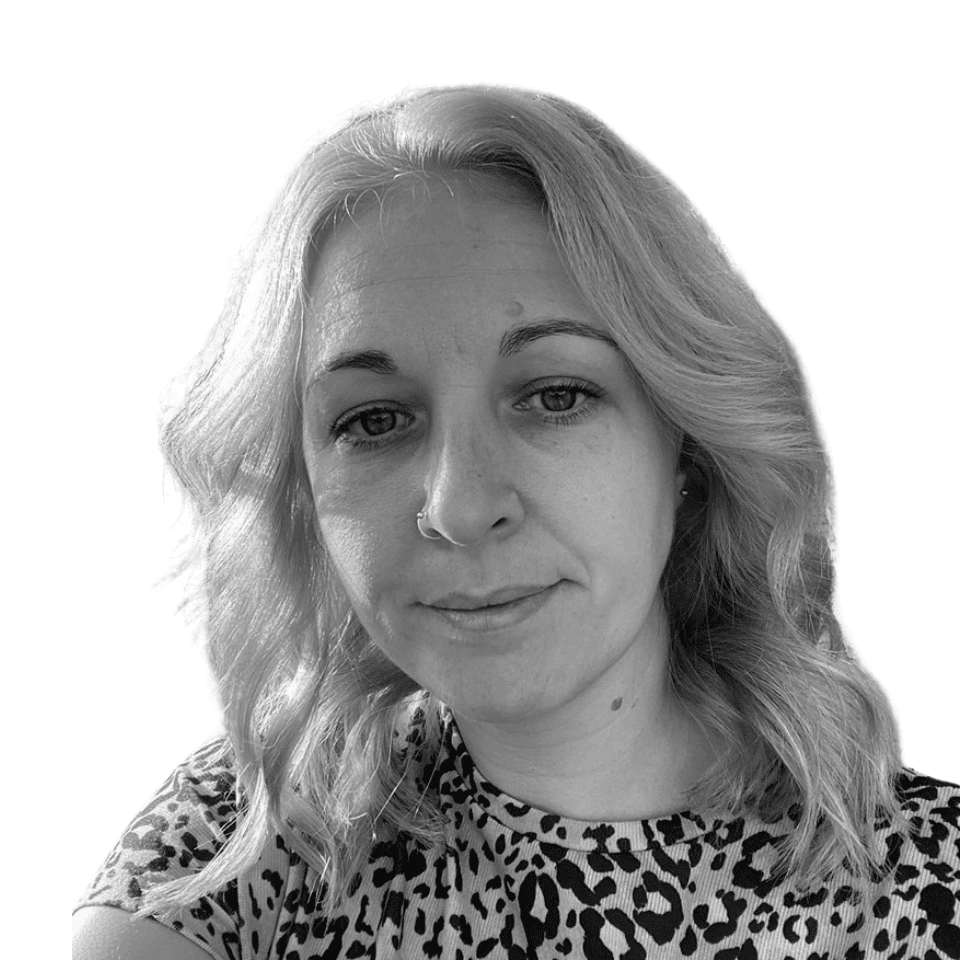 Mary Treadwell
Mary has over 15 years of experience at different levels of generalist HR and recruitment and has a passion for people development and empowerment. Since achieving her CIPD level 7 in 2017, she has built on this with continued professional development and a keen interest in employment law.
Having worked across many different sectors, logistics in particular has helped her to gain a robust, personable yet professional approach through all aspects of the employee lifecycle.
Outside of work, she has a young son and a keen interest in fitness, particularly kettlebells and combat.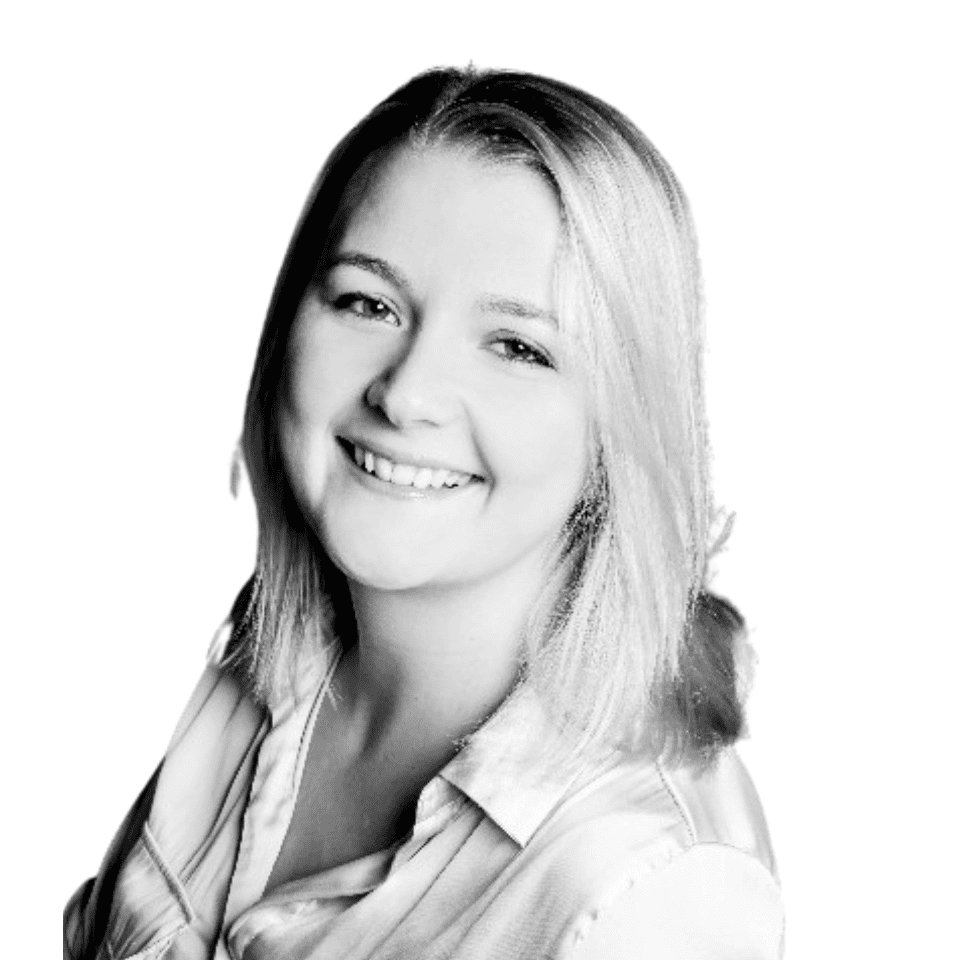 Lucy Macartney
Lucy is a CIPD qualified HR professional with over 20 years of experience, gaining her Post Graduate Diploma in HR Management in 2002 and has worked in all areas of HR including, recruitment, training, talent management and specialises in Employee Relations with a wide range of experience in ER matters.
Lucy has operated across a range of business sectors including engineering, manufacturing and technology organisations, as well as accounting, IT, retail, leisure and tourism, with a particular focus on working with SMEs.
Having previously run her own business, Lucy is commercially aware, adopts a pragmatic approach when dealing with people issues, and can assist companies in achieving their business goals through their people.
Outside of work Lucy has a husband, two children and two stepchildren to keep her busy and enjoys cooking and spending time outside and getting active.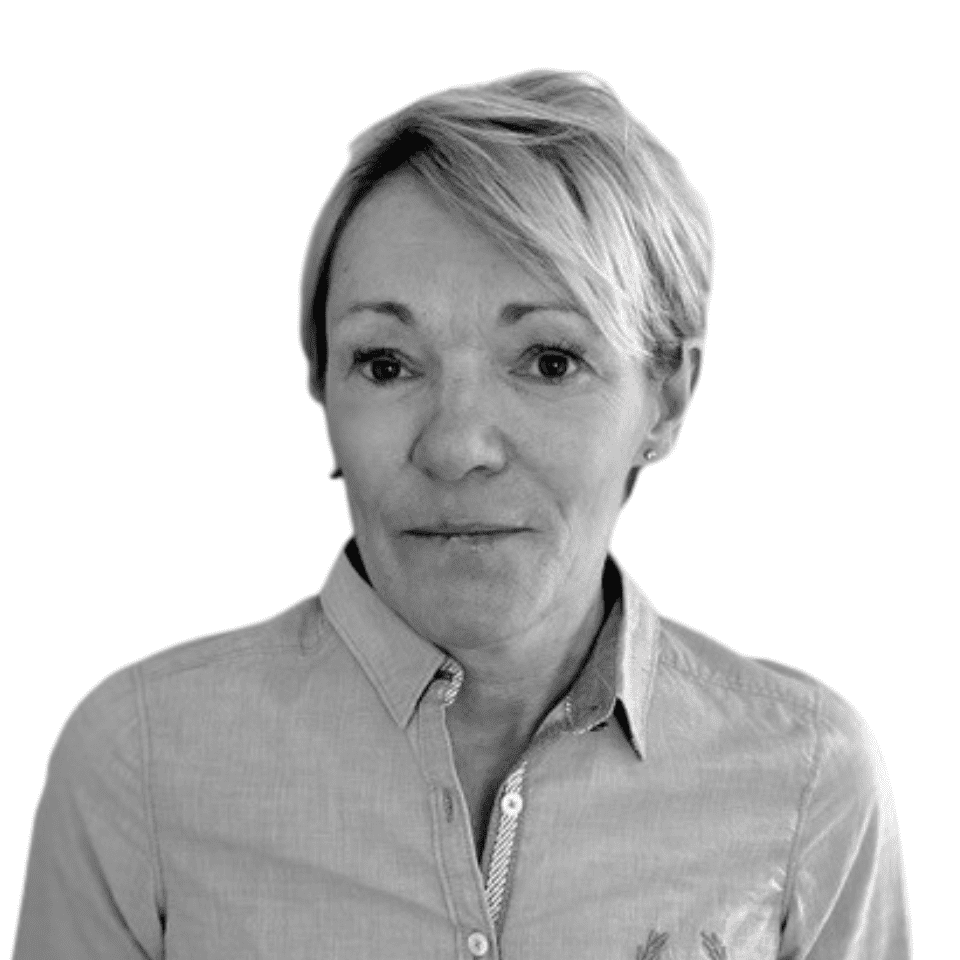 Claire Shields
I have worked as a HR professional for over 30 years in various roles through to HR Director level.  I have a strong HR generalist background covering all aspects of the employee lifecycle having worked in various industry sectors, largely manufacturing during my career.
I enjoy working directly with clients, delivering a day to day hands on HR service to the business, building relationships at all levels through strong interpersonal skills and delivering results.  Over the last 18 years I have had extensive  experience in advising and supporting business transformation projects.
Outside of work, my passion is my family as well as being a keen runner and a regular 'spin class' attendee.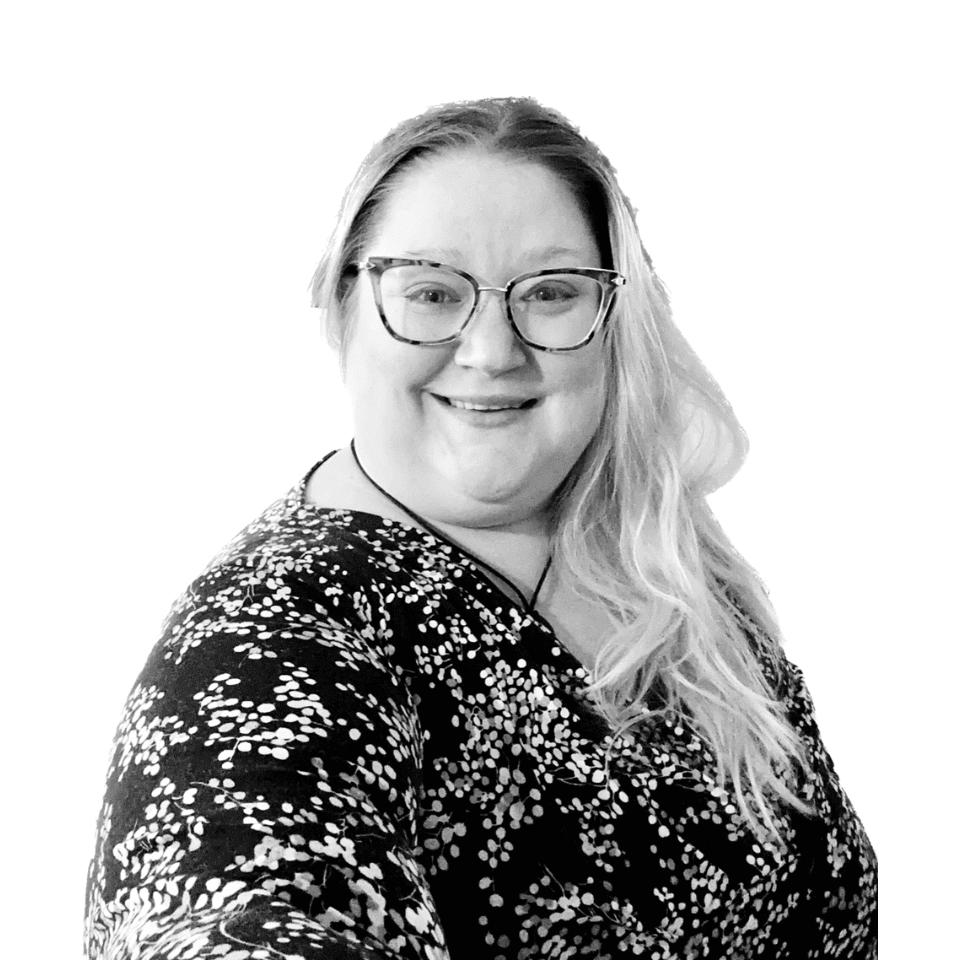 Claire McLaughlin-Dunn
Claire is a vastly experienced MSc and CIPD qualified HR professional with significant operational, strategic, and L&D experience.
During her career, Claire has worked alongside all levels including Senior Management across a range of sectors from Manufacturing, Tech to Hospitality to name but a few.
Claire drives herself on her ability to deliver efficiency whilst developing excellent relationships with all stakeholders, providing business enhancing strategies and insights.
Claire has worked on a plethora of projects during her career, including but not limited to developing and implementing E learning systems, designing leadership training, wellness systems and redesigning and restructuring HR policies, EDI procedures and strategies, supporting with redundancies, TUPE and employee engagement.
Whilst Claire enjoys and can deliver across all areas of HR her greatest passion is within EDI objectives and learning and Development, Claire is passionate about equality and about developing individuals to the best of their ability to enhance organisations from the inside out.
Claire takes a holistic approach to her practices whilst delivering a practical and hands on service. Claire thrives within a fast-paced environment and is an excellent muti tasker.
Away from work Claire is committed to her family life and enjoys writing, podcasting and amateur dramatics.
CLOVER HR Recent NEWS & ARTICLES