At Clover HR we have a passionate and skilled team of HR professionals
With over 25 HR Business Partners, our team has been carefully chosen to ensure we provide our clients with a complete HR Service, wealth of knowledge and sound advice, spanning all areas of HR and the end-to-end employee lifecycle.
Each of our partners are CIPD qualified, bringing experience from a huge range of organisations, industries and sectors. With a passion to make a difference to SMEs and in particular, their people, our partners will provide you and your team with a friendly, professional and personal service.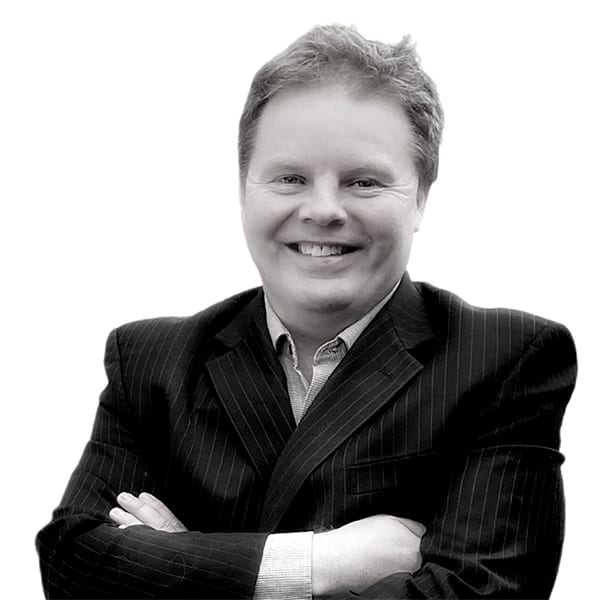 Michael Doolin
I really believe in our business, Clover HR. I want to truly ensure that People add value in Business and believe that I have a unique blend of skills and experience to help your Business realise that value, growth and sustainability, improve performance.
With over 30 years HR experience in Ford, British Airways, PwC, DHL and DPD, I believe that I have an unrivalled HR career that will facilitate Business growth and performance improvement. I am an ex Lay member of the Birmingham and Bristol Employment Tribunal panel and have been a guest lecturer in Warwick Business School for the past 10 years, plus, I am a Fellow of our Professional Institute, FCIPD.
We provide Business Coaching support and I am currently completing my Masters Coaching qualification with the ILM. I have coached around 30 Business Managers and Leaders in the past 3 years. Read their testimonials here…
Outside of work, I am lucky to have two beautiful daughters, Lydia and Eleanor, enjoy playing regular squash and irregular rugby and cycling, and always love the company of family and friends.
Please contact Michael today: michael@cloverhr.co.uk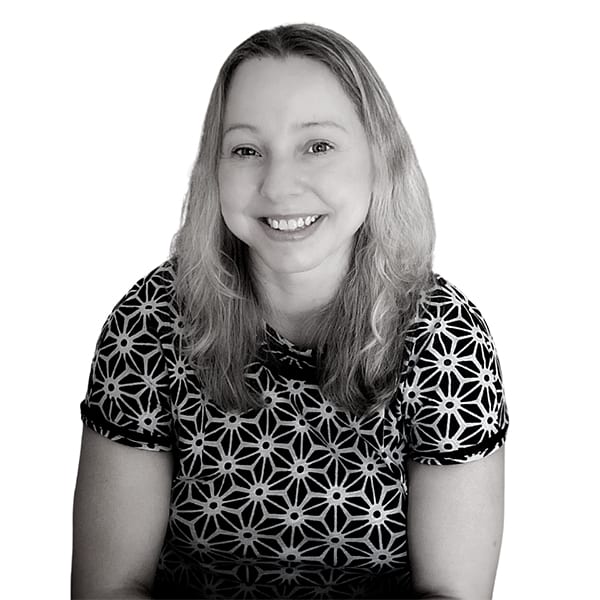 Charlotte Leigh
Along with a generalist knowledge in HR, Charlotte has over 15 years' experience in recruitment and is skilled at ascertaining a business' requirements very quickly to provide them with a solution. She is keen to work in partnership with local businesses and assist them with their HR and Recruitment, allowing them to focus more time and energy on their core business development goals.
Outside of work, Charlotte has a family with young children, who occupy her much loved family time.
Please contact Charlotte today on: charlottel@cloverhr.co.uk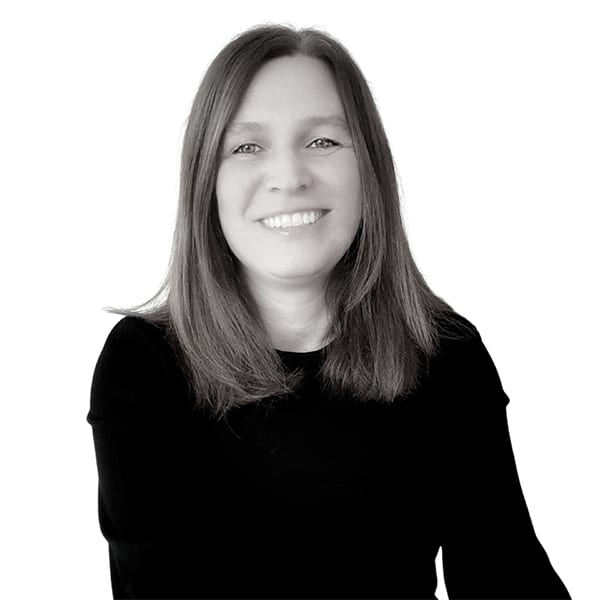 Jenny Riley
MCIPD qualified with a postgraduate qualification in human resource management, Jenny has worked across a diverse range of industries. She has a proven track record of providing tailored HR solutions to enable businesses to realise their potential.
Jenny enjoys working directly and building relationships with clients, enabling her to support them pragmatically across all HR disciplines.
Additionally her focus is to deliver, within Clover HR, a robust quality management system to enable continued growth and excellent service to all our clients.
Charlotte Harding
Charlotte holds a wealth of experience in Talent acquisition & HR partnering spanning over a decade. She has effectively transformed and created HR departments, from Global established organisations to start-up SMEs, putting strategies in place to manage scalability for a growing company.
Her professional objective is to partner with each business to attract, develop and retain the appropriate people resources needed to meet the current and future organisational objectives. She educates employees and management on the organisational benefits of a sustainably engaged workforce, while staying current on HR trends.
Please contact Charlotte today on: charlotte@cloverhr.co.uk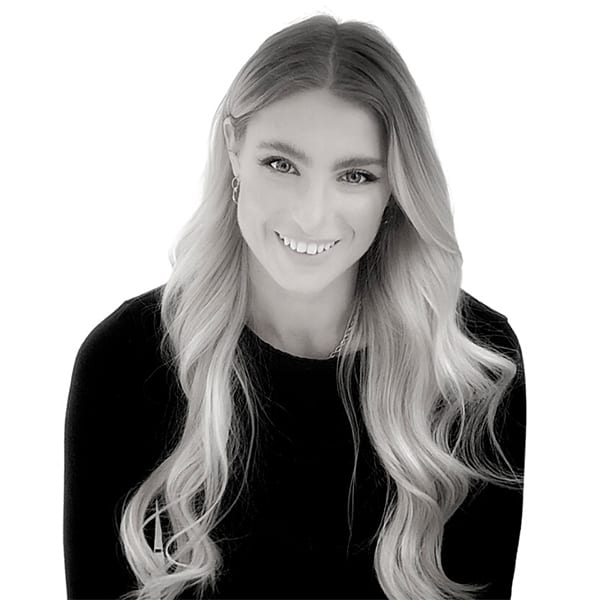 ChloÉ Stephen
Chloé has worked across several industries in both large corporates and small start-ups. She has experience in end to end Talent Acquisition, Internal and External Communications and Employee Engagement, all of which she is looking forward to marrying together as Marketing co-ordinator at Clover HR. Chloé is currently studying for her CIPD Level 5.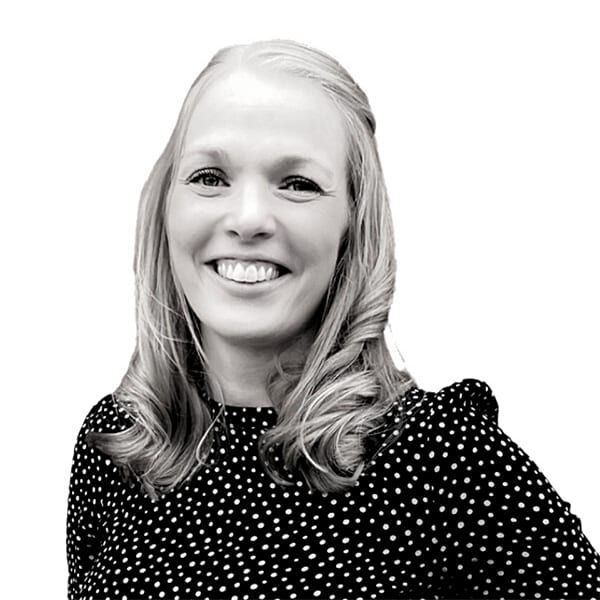 Leanne Porter
Leanne has worked within SME's since leaving university, and has a strong HR generalist background with over 8 years' experience in delivering business results. Having achieved her CIPD Associate in 2016, Leanne is keen to embed her knowledge into the workplace, whilst continually striving to develop.
As a HR generalist, Leanne has robust experience across the HR platform, including reorganisation and merging companies. However, Leanne most enjoys working in partnerships with organisations to assist them with employee engagement, HR reporting and HR analytics.
Outside of work Leanne's time is taken up with her young family.
For further help, please contact Leanne on: leanne@cloverhr.co.uk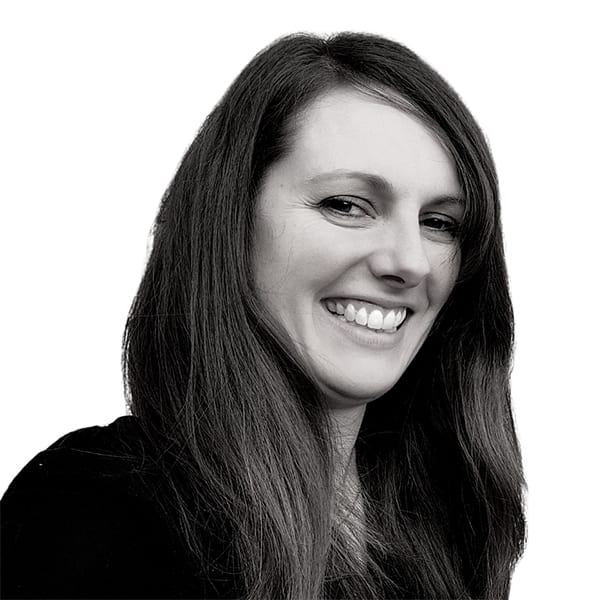 Sarah Hudson
Sarah qualified as a solicitor in 2009 before moving into HR. She now acts as a non practicing solicitor and is an Associate member of the CIPD.
With a wide-ranging HR background, she has a particular focus on employee relations and compliance matters.
Sarah enjoys working in partnership with clients to deliver practical solutions, utilising her experience of advising on the full employment lifecycle.
Outside of work, Sarah's energetic daughters occupy most of her spare time!
Please contact Sarah today on: sarah.h@cloverhr.co.uk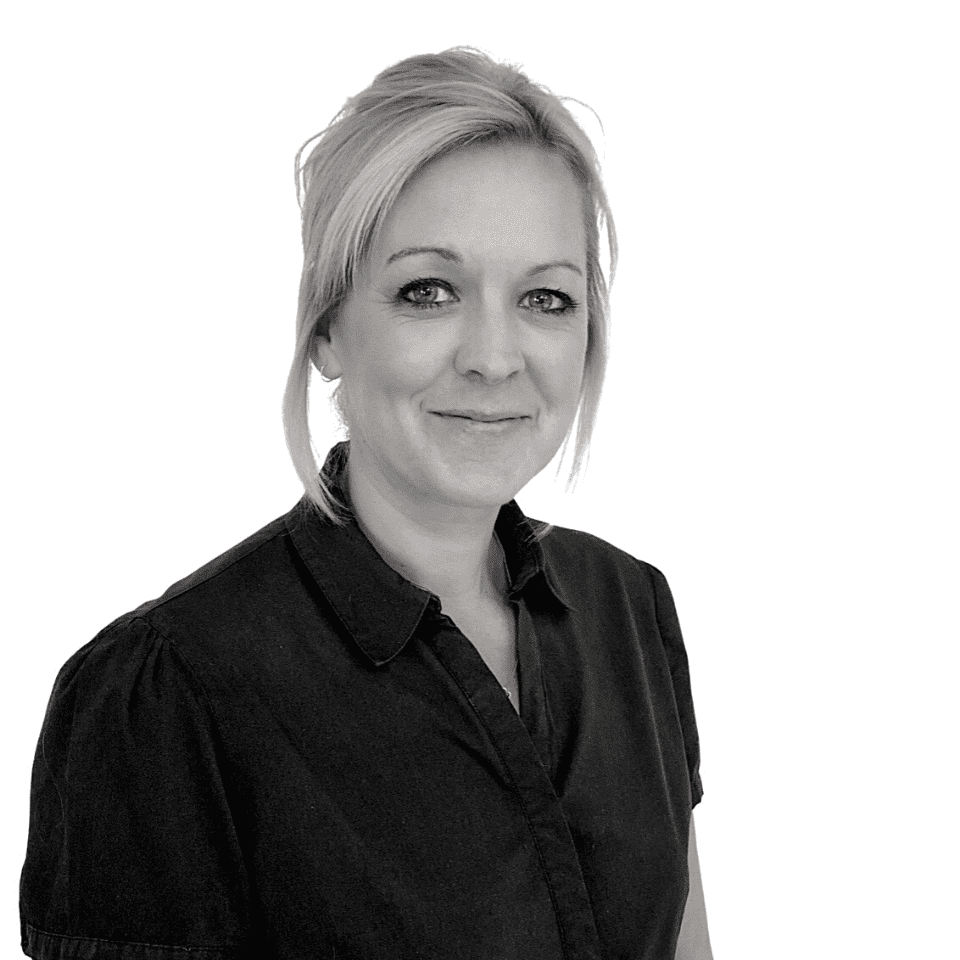 Lynn Burman
Lynn has 21 years as a HR professional and she strongly believes that people are our most important asset. She has carried out various roles through to HR Director and her biggest strength is that she cares for the employees as well as striving for perfection with high standards whilst always ensuring fairness and consistency is given.
Lynn has a high level of emotional intelligence and since achieving her Post Grad Diploma in HR in 2004 she always strives to get the best out of an individual and has worked in many HR departments in different industries.
Her focus and passion at work is employee engagement, employee relations, change management and getting the best from employees. She builds relationships with the business she works in and aims to add value and achieve positive changes throughout.
Her biggest passion at home are her children, 2 enthusiastic, energetic boys who always keep her smiling, laughing and on her toes always running around. Lynn is passionate in running and competed on the Athletics Track for many years and now runs around the Parks and Roads and through mud in various Mud run challenges for herself personally and for Charity.
She is an active member of the Fundraising Committee at her boys School and has recently become a Parent Governor at the school in order to help and offer value and support in her children's education.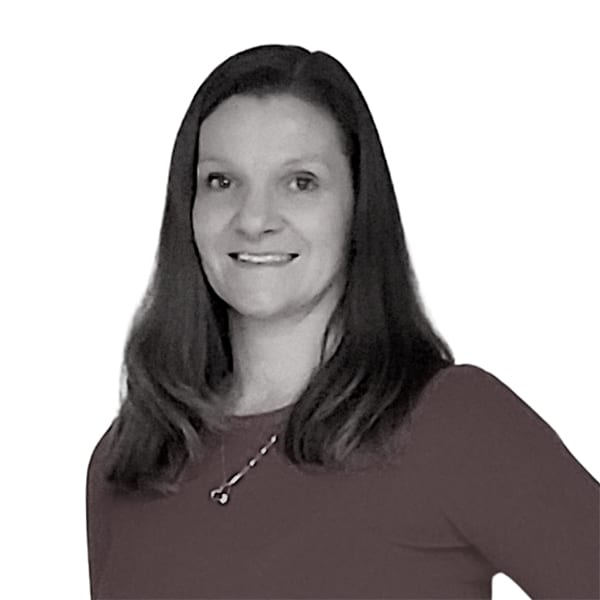 Sarita Hale
Sarita is an approachable and trustworthy HR Professional with extensive HR generalist experience gained over nearly 20 years working in the manufacturing, automotive, distribution and retail sectors.
With particular expertise and a keen interest in employee relations and employment law, Sarita works hard to build trust to improve working relations.
Outside of work Sarita has spent the last 12 months enjoying being a first time Mom and enjoys spending time with friends and family.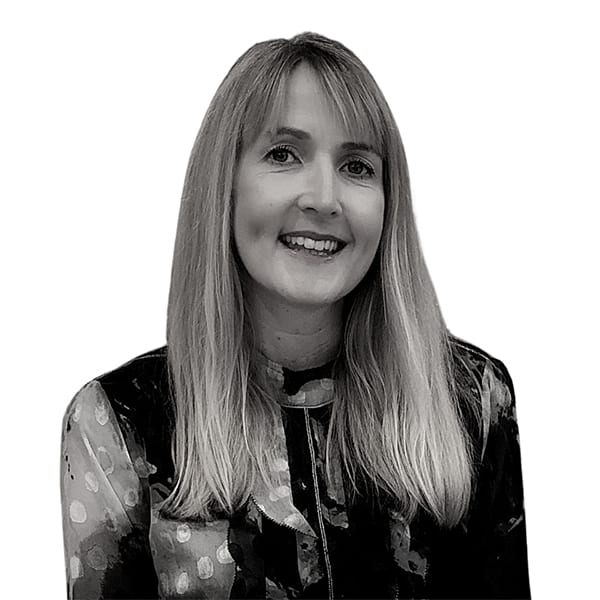 Elizabeth Wass
Elizabeth is passionate about helping businesses achieve their potential through their people. She has a strong HR generalist background with over 10 years' experience. She provides practical advice on all HR related client issues such as disciplinaries and grievances, reorganisation and redundancy, terminations of employment, performance management, family friendly queries, flexible working and sickness absence issues. Elizabeth will partner with you to improve your employee communications and engagement so your teams are working together to a common goal. She will help coach and develop your managers in all people related areas.
Elizabeth is degree educated and an associate CIPD member. She has experience within a wide range of sectors including distribution and logistics, oil and gas, home insurance, and automotive sector. Most recently she has been working with SME's around the Midlands and Staffordshire.
Elizabeth has a strong commercial awareness and is keen to deliver results for your business.
Outside of work Elizabeth has two beautiful teenage girls and enjoys spending time with her dog and travelling.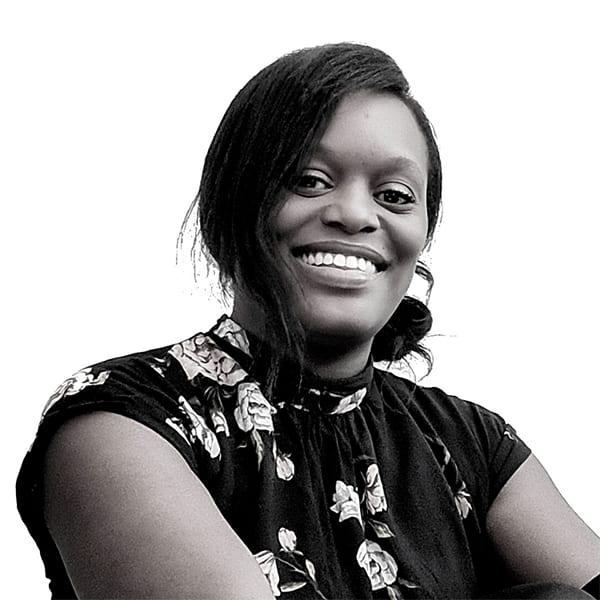 Keisha Facey
Keisha is a MCIPD qualified HR professional with a degree in Business Management and over 10 years experience
in HR, predominantly in Manufacturing and Engineering.
Experienced in employee relations, performance management, management development, start up HR functions and supporting business growth including acquisitions.
She is passionate about applying Lean thinking and using analytics for continuous improvement, improving business efficiency and developing people.
When she's not working, Keisha is a mum to two beautiful children and loves spending time as a family. She loves cooking, yoga, films and fajitas!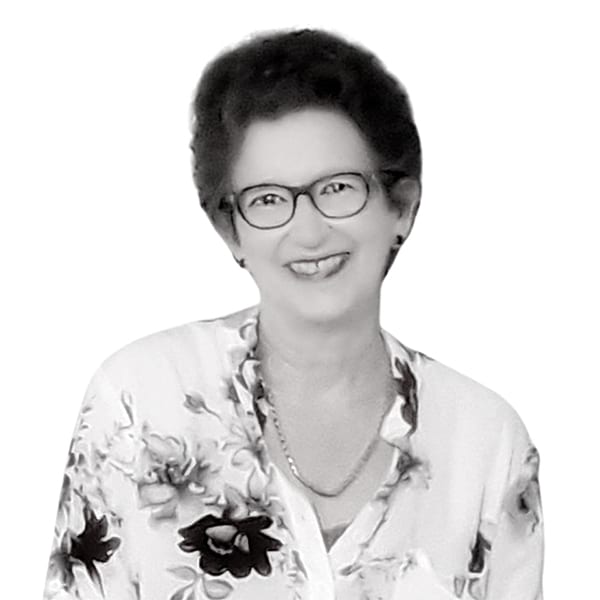 Deirdre Silver
Deirdre Silver has over 25 years' experience within Executive Search, matching organisational need for well qualified candidates with an individual's need for a role that fulfils ambition and aspiration.  Her practical experience is strengthened with a Post-Graduate Diploma in Organisational Behaviour and Occupational Psychology, and a Certificate in Psychodynamic Counselling and Organisational Dynamics.
Since 2013 Deirdre has specialised in helping people succeed in the fast-moving world of job searching and career planning, whether they are advancing, returning or starting out.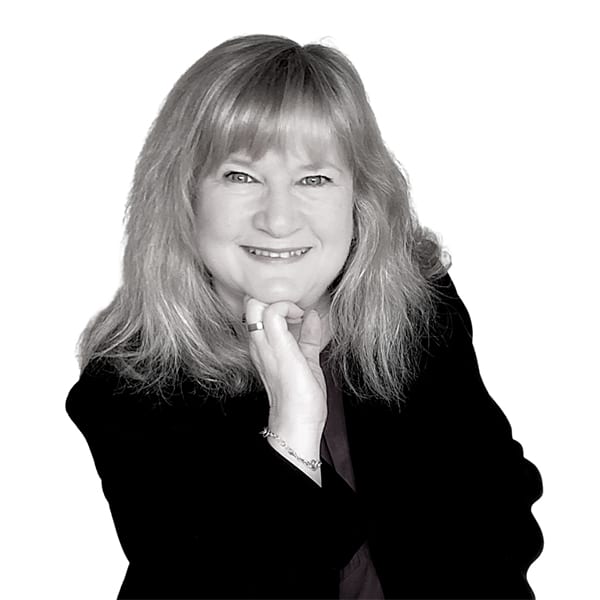 Louise Rance
I passionately believe that having the right people-focused approach adds immense value to businesses and that organisations who create a culture of value, respect and continuous development will in turn reap the benefits of a proud and committed workforce, strong performance, profitability and sustainability.
I can support your business to achieve this using my skills and experience gained over a thirty year career as an MCIPD qualified HR professional, operational manager, trainer and coach. I have worked successfully for a number of award-winning companies including Manchester United, Jobcentre Plus, Great Places Housing Group, Trafford Council, Probation Service and Calico Group in a variety of roles including HR Manager, HR Business Partner, Management Trainer, Regional Employee Relations Manager and Operational Manager.
I am experienced in building management skill capacity and resilience, complex casework, restructures, large scale redundancies, recruitment, outplacement and TUPE. I have a special interest in conflict resolution and am a TCM Accredited Mediator and an accredited trainer for Mental Health First Aid.
In my spare time, I am a yoga teacher and a counsellor for Child Line. I enjoy spending time with my family and friends, especially my two-year-old Grandson who reminds me to look at the world with new eyes in his journey of learning and discovery.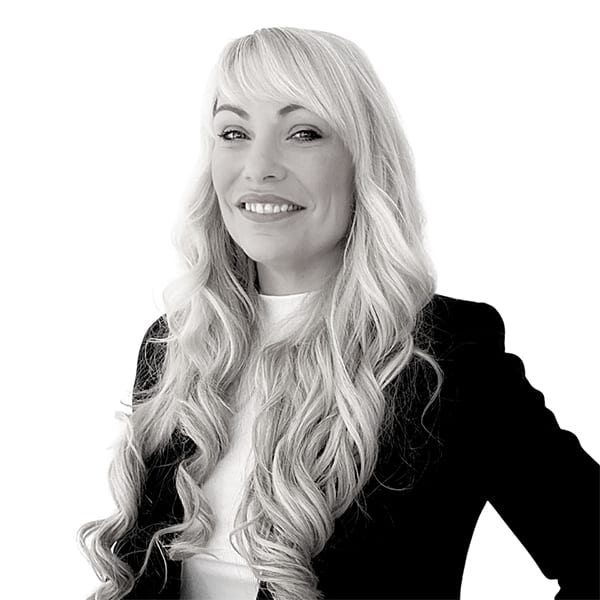 Victoria Moorhouse
I have 25 years of generalist experience in all aspects of HR, spending lots of time focusing on practical application of the Employment Law Framework, training and development, change management and recruitment and retention. As a MCIPD I have worked in both retail, leisure and factory environments.
Over the last 13 years to date I have managed my own successful storage and shredding company giving me both a business and HR perspective.
In my spare time I am a senior head coach and regional judge in women's artistic gymnastics as well as bringing up 4 daughters.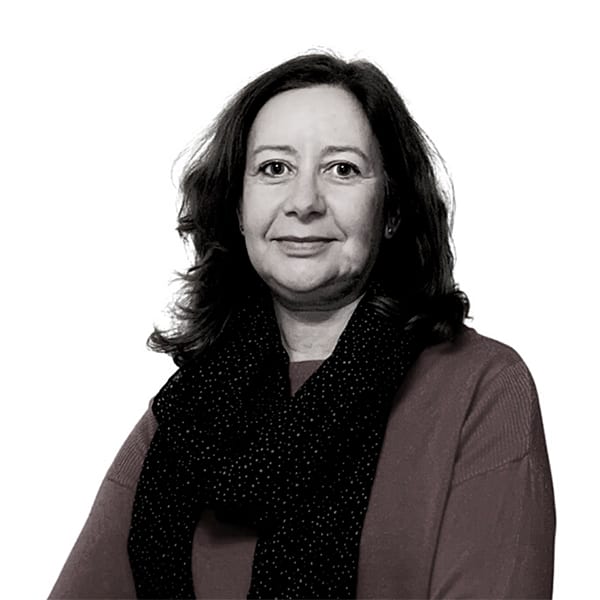 Helen Rogers
Helen is degree educated and CIPD qualified with over 25 years experience in HR. She has spent her career working within the manufacturing environment – large globally companies as well as more local establishments. As an HR generalist her interests lie within management development, performance management, employee engagement and change management. Her HR career means that she has in depth knowledge of the whole "end to end" employee experience and together with her business acumen can help deliver the true value of our people resources.
Helen comes from a farming background and has strong family ties to the beautiful county of Herefordshire, she lives on a farm with her husband and two beautiful daughters.
Please contact Helen on Helen@cloverhr.co.uk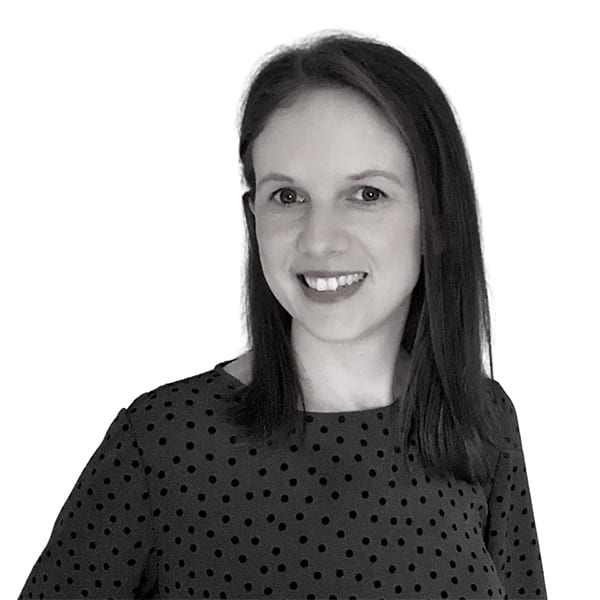 Vicky James
I am CIPD qualified in Human Resource Development and hold a CMI qualification in Leadership and Management.
With over 15 years experience in varied HR roles, I have developed a real passion for supporting people to create a positive working culture in which they thrive. This is underpinned by my love for On-boarding new recruits, ensuring positivity and inclusion from day one. My knowledge of employment law also enables me to give practical, balanced and impartial advice that supports business objectives.
I am an HR generalist, but with a strong Learning & Development background. During my career, I have delivered key organisational HR projects, which include; transformational leadership development programmes, implementation of learning & performance management systems, successful apprentice and graduate recruitment programmes, behaviour and skills frameworks, and increased organisational health & safety training compliance.
I can normally be found outdoors, going on adventures with my young family – Whether it's a walk in the woods with our dog Hugo, or a trip to the beach, as long as there's cake or chocolate (or preferably chocolate cake) I'm happy! When I'm not exploring or renovating our home, I enjoy indulging my lifelong hobby of horse riding.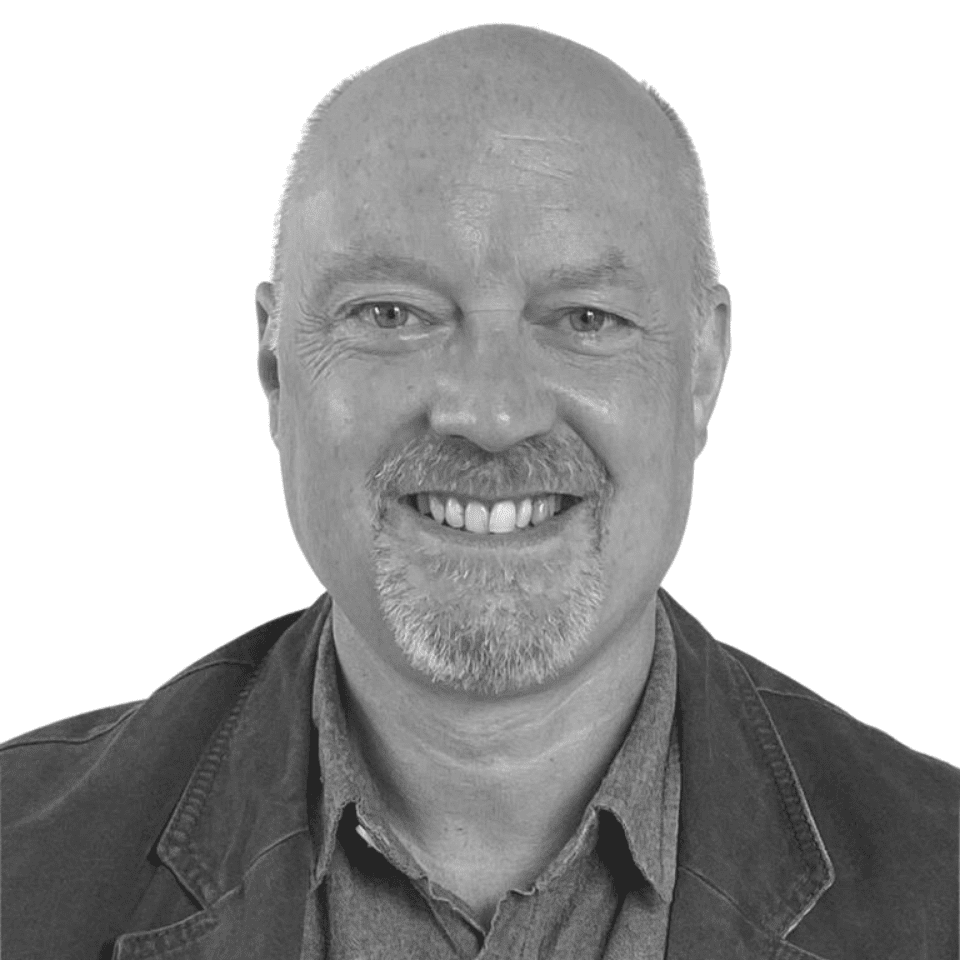 Richard Brown
Richard is an experienced senior HR professional and service lead with a broad range of skills acquired in complex national organisations. He has led large and small teams, managed significant budgets and commissioned and managed projects to ensure organisations thrive in tightly funded arenas.
Recently Richard has allied 30+ years of experience in senior HR roles with frontline delivery of programmes in children's services and project management in public health environments.
Serving as HR Director for YMCA Training from 2002 to October 2014, he operated in a senior leadership role, leading his HR team and supporting managers and directors across the country.
Richard has a good understanding of the opportunities and threats facing public sector and third sector organisations. Prior to working at YMCA Training and The Children's Society, both large National Charities operating in highly challenging circumstances, he worked for the NHS – from 1989 to 1996 at Trafford Healthcare NHS Trust.
Richard has cultivated an array of business skills and can manage projects in any area achieving positive outcomes, enhancing the reputation of the businesses in which he operates
Away from work Richard is Vice Chair of Governors at a local primary school and chairs the Pupil Experience Committee. A highlight of his governorship was leading the Trustees in their search for a new Headteacher. Richard is also a longstanding Independent Member of Trafford Local Authority's Standards Committee, another voluntary role that focuses on governance within the Authority and standards of conduct in public life.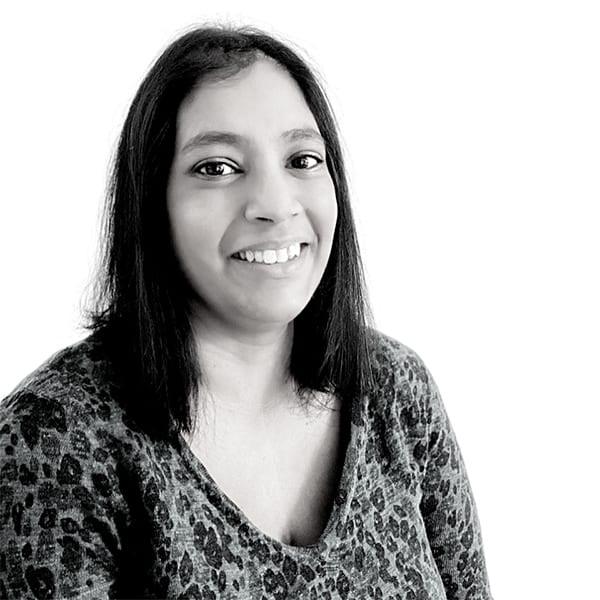 Sally Brandon
Sally is MCIPD qualified and has over 15 years' experience in creative SME businesses. Covering the full employee lifecycle journey, Sally specialises in building HR departments from scratch and Employee Relations issues.
She enjoys collaborating with MD's and owners to build departments that truly reflect their business culture and values.
Outside of work Sally's time is taken up playing taxi to her three children who are all professional actors so is always juggling auditions, chaperoning and making sure they are in the right place at the right time.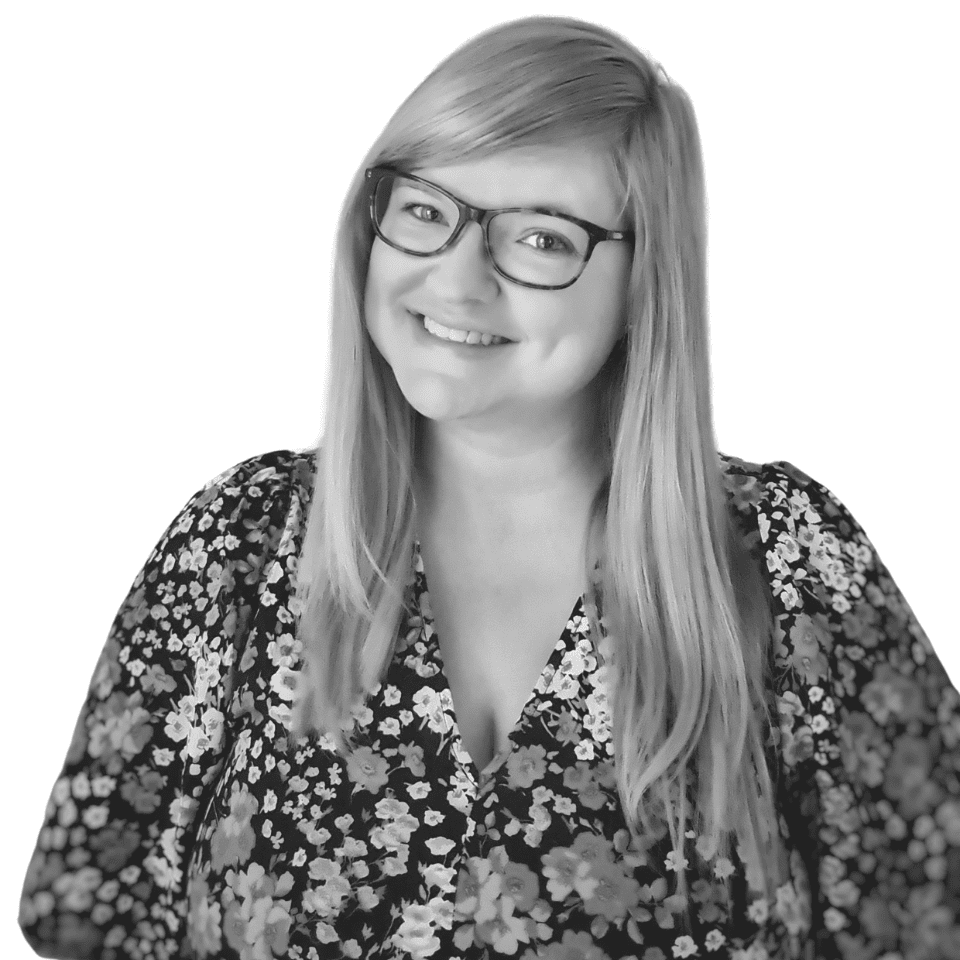 Christina Martin
Since leaving school, I have always had a passion for people. Working my way through Retail and Estate Agency, I found that I wanted to build long term relationships and fell in love with Recruitment.
I enjoy supporting clients in their recruitment needs, offering guidance and support to take their team and business to the next level.
I have a husband, young daughter and dog called Popcorn to keep me entertained outside of work.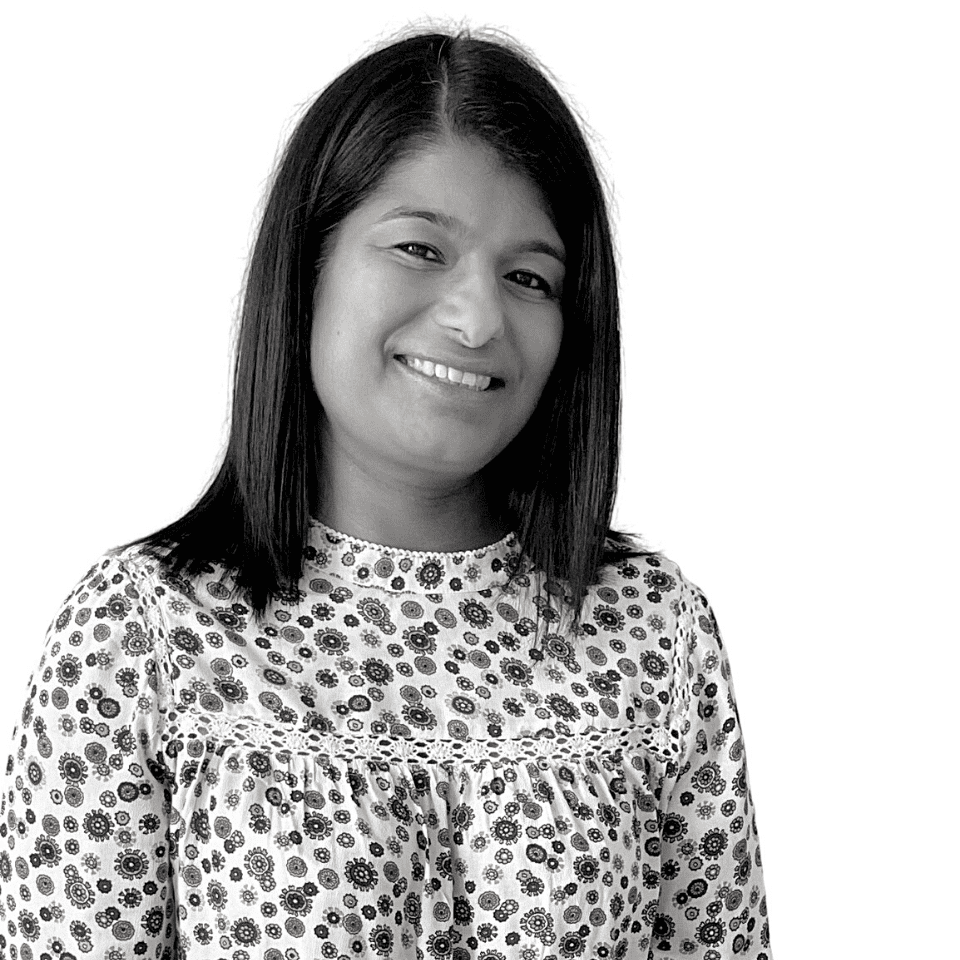 KAM BEresford
Having worked in HR for the last 17 years, Kam has HR generalist experience in the education sector, housing and care sector and charities.  With best practice in mind, Kam believes in building positive relationships with people to achieve both organisational and individual goals.
Kam is currently studying the CIPD Level 5 Diploma in HRM and is an associate CIPD member.
Outside of work, Kam is married with one daughter, she also enjoys yoga, running and spin classes.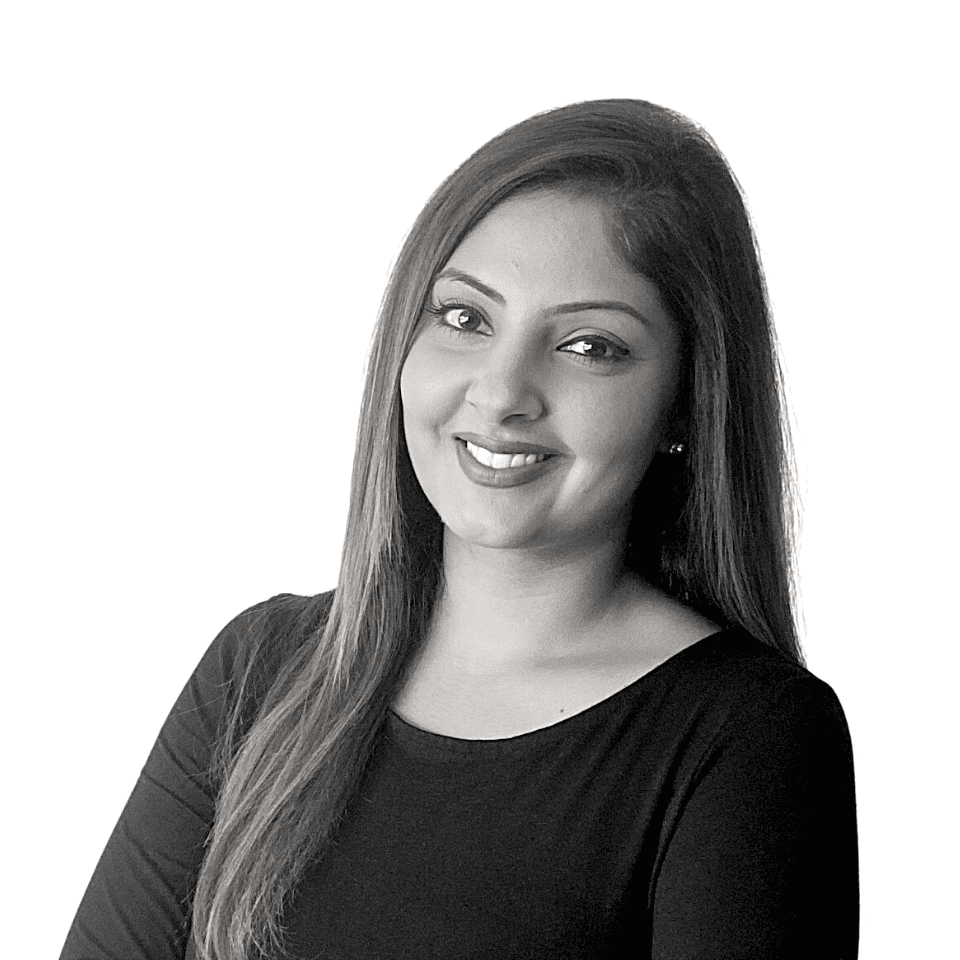 Ambi Multani
Ambi brings over 14 years of experience in HR. She has a passion for understanding her stakeholder specific needs and is keen to drive positive change.
Ambi describes herself as 'down to earth' with a sense of humour, which enables her to provide a pragmatic approach to HR matters.  With this she brings extensive experience in handling HR issues across a wide range of industry sectors, including the handling of complex conduct matters, grievance, performance management and absence management.
Ambi has demonstrated the ability to build strong and successful relationships to offer solutions that add true value.
She holds a degree in HR Management and Marketing and is a member of the CIPD.
Outside of work Ambi enjoys spending time with her big Punjabi family, cooking, socialising with friends and travelling. One of her most memorable trips was her road trip from Vegas to LA to San Francisco.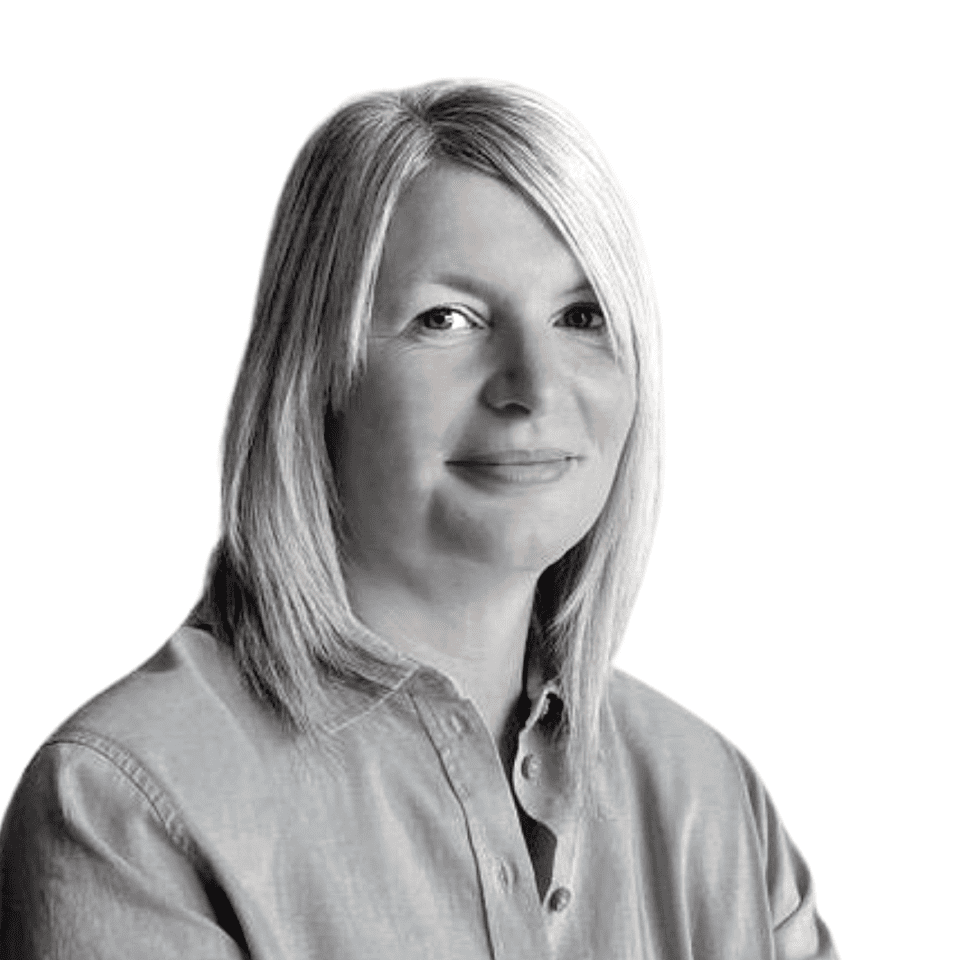 Sally Moore
Sally is a results driven, Mcipd qualified, HR practitioner with a strong skill set both strategically and operationally across both the private and public sectors; with solid employment law, TUPE and workplace planning knowledge.
With over 20 years experience in a number of fields including  Education, IT, Retail, Manufacturing and Healthcare, she has also partnered  professional  service  functions including Finance,  Commercial, Marketing, and Compliance. 
Professional objectives are working with stakeholders to help build scalable organisation and people capability, and to shape and support the implementation of effective people strategies and activities, from global companies to SME's.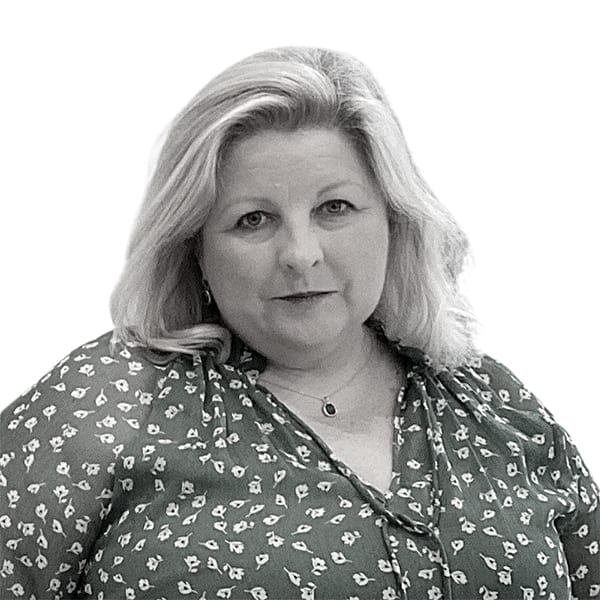 Ann Muldowney
Ann Muldowney is a Chartered Accountant and acts as the Financial Director for the Business.
She is based in London and provides FD Support on strategic and operational basis.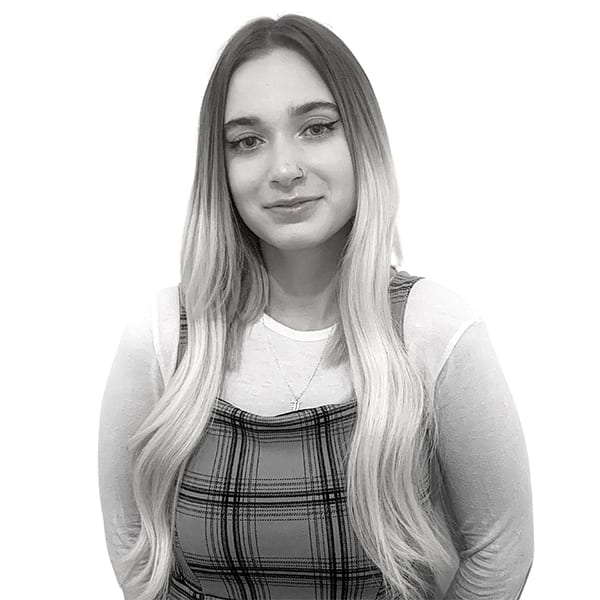 Beth Park
I have worked in Clover HR since last year supporting Michael and the team as the Clover team administrator on an apprentice programme. I look after a lot of Michael's office needs, diary arrangements and a lot of administration tasks. I am keen on developing a potential career in HR and this role provides me with a great insight.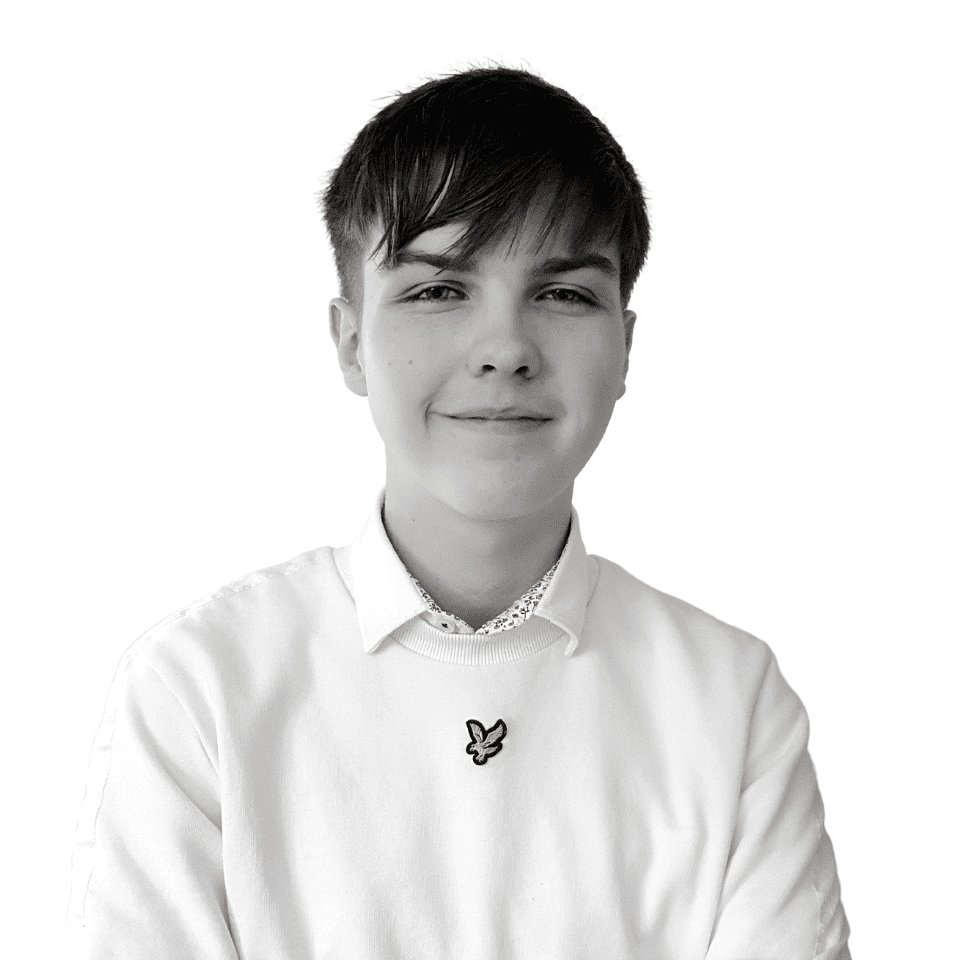 Morgan west
I have recently started working with Clover HR as Digital Marketing Admin on a marketing apprentice programme. I have most of my marketing experience in highly diverse, creative fields and I hope to bring that creativity into HR. I am looking forward to developing a solid foundation of marketing to enable me to have a long lasting career in the field.
CLOVER HR Recent NEWS & ARTICLES
We have offices all over the country and are able to help you with any of your HR needs wherever you may be.
Whether you're a small business or large enterprise, we have a solution for you. Please use the contact form, on the left, to make an enquiry or click here to find the number to call your specific city.
Call: 0121 516 0299