Are you missing out on job opportunities?
If you are looking at a period of change in your career, whether facing redundancy or going for promotion, having an effective CV will greatly increase your chances of success in obtaining your new role.
At Clover CV we have used our extensive experience in headhunting and recruitment to develop a specialist CV writing service that offers clients in-depth support to create a CV that will stand out to employers.
Clover CV Writing Service
How does our CV writing service work?
As part of our CV writing service, our team of HR professionals provide comprehensive CV writing advice, as well as an in-depth review and assessment of your current CV.
We work with you on an individual basis, offering one-to-one consultations to identify key aspects of your career. In these CV advice sessions, we guide you through a skills audit,  enabling you to recognise, value and record your skills and experience.
Our CV writing specialists then draft your CV and work with you to ensure it reflects your ambitions, your voice and, most importantly, tells employers that you are a strong candidate for the role you are interested in.
Delivering superb HR consultancy services
This approach offers a consultation by video call resulting in a draft CV for discussion within 48 hours.
It is best suited to those entering the job market for the first time and for those who want reassurance that their existing CV demonstrates key skills and experience effectively.
This approach offers a face to face meeting (when possible) anywhere within Greater London or pre-arranged video call UK or internationally, giving a client time to discuss their career and aspirations and create an effective CV to showcase skills, experience and ambition. The draft CV will be available within 48 hours and a further video call will be arranged for a follow up discussion and a final draft will then be presented.
This is particularly suited for those looking to maximise their opportunities and potential within existing organisations, new roles, and those returning to careers within the corporate world.
This is a bespoke service offered to Corporate clients who wish to support team members who are moving on or who would benefit from independent support prior to appraisal or moving roles within the organisation.
Professional Linkedin Profile Service
Alongside CV writing advice, our clients are often looking to create or refresh a LinkedIn profile so they can reach as wide an audience as possible. This is why Clover CV also offers a professional LinkedIn profile service designed to help small businesses stand out in the digital space.
We offer a full makeover of your LinkedIn page and help you create a powerful profile that combines relevant keywords with individual strengths, presenting a strong personal brand to potential employers and professional networks. It all starts with an initial discussion with one of our HR experts, so don't hesitate to get in touch today!
With offices in London, Birmingham, Manchester and Worcestershire, our CV writing service team, here at Clover CV, have been helping clients across the UK put their best foot forward in front of potential employers, recruiters and leading industry professionals. By choosing to work with us you will receive a number of benefits, including:
A team of CV writing specialists working for you
Bespoke CV writing; no ready-made templates
First CV draft with a 48-hour turnaround
Unlimited revisions for 12 months
A selection of cost-effective packages
Premium individual CV advice services available
Well I can safely say that I owe you the biggest thank you in history. It has been a complete delight to work with Deirdre and really exciting to understand her thought process and my CV certainly looks significantly better than when we started!
furthering your career is our focus
Each and every client of Clover CV is unique, with their own story and own aspirations.
Clients come to us as individuals, or can be introduced by an employer who is restructuring, looking to make internal promotions or having to make the difficult decision of redundancies.
What do your CV writing specialists do?
We rely on our  combined years of experience in the HR industry to write compelling content for your CV so that it best represents you as a great candidate for the jobs you want to have.
Is it worth hiring a professional to write my CV?
As professionally written CVs are more likely to get noticed than self-written CVs and candidates who have them tend to be perceived as more desirable by recruiters, hiring a professional to review and write your CV could make the difference between landing the job of your dreams or not.
Why do I need a professional LinkedIn profile writer?
Our professional LinkedIn profile writers will redesign your business page to incorporate relevant industry search terms and help you get noticed by the decision-makers in your industry.
Is my private information safe?
Yes. We value your privacy and all our services, including our CV writing service and our professional LinkedIn profile service, are fully GDPR-compliant.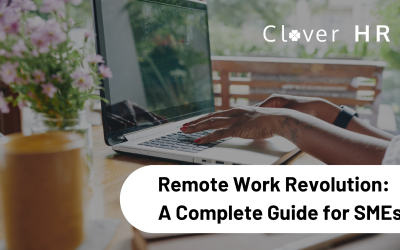 Password Protected
To view this protected post, enter the password below: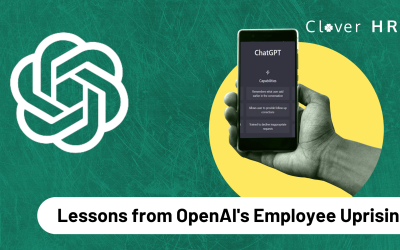 Leading Through Crisis: Lessons from OpenAI's Employee Uprising Introduction In the ever-evolving...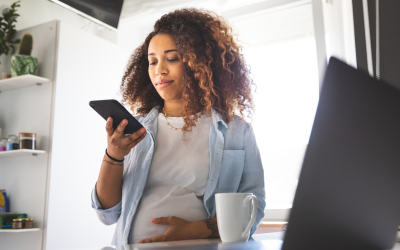 Breastfeeding in the Workplace: Supporting Working Mothers Breastfeeding is a natural and...
To be outstanding, trusted people
advisors and partners to business every
day
Through honest, focused, responsive and innovative HR support, we will transform people problems to solutions, enabling our clients to be employers of choice with an engaged and motivated workforce.
looking for something else?