Recruitment For Startup Companies
Talk to us about Estate Agent and Property Management Recruitment.
Leading Recruitment Company For Startup Businesses
Your startup is embedding itself in a new market and taking on more and more clients. It's great. You're making progress and realising your dream. But you'll soon be out of capacity, so you need to hire new talent. At Clover HR, we are a leading recruitment agency for startups. We have 28 recruitment partners, each CIPD qualified and with years of experience, making us experts in recruitment for startup companies.
Navigating a job market whilst managing a business is difficult at the best of times, but when you are balancing the spinning plates of just starting out, it can be impossible. Our recruitment specialists proactively search for the most qualified candidates, using every avenue available, and screen each CV to provide applicants that will help your business grow. Once you have hired a new team member, we handle the HR onboarding process so you can concentrate on your business.
We also help candidates find engaging and exciting roles, progressing them in their careers. We can connect you with startups and find a position that will make you want to leap out of bed in the morning.
How We Can Help Your Startup
Finding the right candidate for your startup can be a daunting process. That is why we remove all that anxiety with our straightforward, affordable process:
You started your business to be unique, so we celebrate that. We learn everything about your company, values and operations to find the exact type of person you need.
Our dedicated experts make us market-leading recruiters. We use industry-specific job board advertising and tailor your advertisements to your needs. We find candidates with experience in your sector that can hit the ground running when they start. Then we search candidate databases on all the relevant sites, like LinkedIn, to identify potential applicants and screen each one, ensuring you only meet the very best. Our search will not end until you have made your decision.
After we find your candidates, we help you learn about them too. Our recruitment service comes with interview support that finetunes your approach and questions so you gain all the necessary information. If you would like, our experts can sit in on interviews and provide additional assistance.
After you've found a new team member, we will contact them to make the offer, represent you through salary negotiations and even contact unsuccessful applicants on your behalf.
Our HR specialists can manage every aspect of onboarding for you, including calling references and conducting the necessary checks. They send out the offer letter and employment contract and can help you structure induction and training, so your new hire can boost your business quickly.
Why Startups Partner With Us
We look to push the expectations of recruitment services for startups and always go above and beyond. You will benefit from:
Forming A Partnership
We want to help our clients again and again. That's why we offer you a flexible recruitment service you can rely on when your team grows. Our team learns everything about you and can be there whenever you need them.
Specialist HR Support
We specialise in recruitment and HR and can complete every onboarding procedure, including all the paperwork and background checks.
Comprehensive Candidate Searches
We know you do not have time to scour LinkedIn, so we do it for you. Our experts search the job market to uncover the perfect candidate and will ensure you only receive the very best.
Affordable, Effective Service
We have proven that our affordable service helps startups. In the past, we have halved employee turnover rates for clients, helping them keep their businesses running smoothly.
The Perfect Startup Role For You
We commit to providing a personal service for every candidate. We learn everything about you; your interests, experience, skills and goals. Then we take this information and your salary expectations to find a role you will love.
Plus, we commit to confidentiality with every client we assist, respecting their privacy and reassuring you that your information is secure.
How We Find Your Ideal Position
We know job searching is a long process, and that rejection is frustrating and disheartening. That is why we have created an efficient process to limit these problems:
We invest our time in you, analysing your skillset and potential to find vacancies that you will enjoy. Then we break down every aspect of the job description so you get a clear image of the position and its responsibilities, helping you make an informed decision about applying.
When applying for jobs, you can often feel like hiring managers do not see your talent. Our professional liaising highlights your skills to promote you as the best candidate.
Interviews are always difficult, but we simplify them with advice and support. We can guide your research and ensure that you do your experience justice so you leave the room knowing that they loved you.
Additional Specialist Support
We are there for you until you are settled and can even pass on industry knowledge and insider tips to propel you in your new role.
Build A Memorable CV
A CV that stands out above the rest is the best way to attract the hiring manager's attention. We can audit your CV and LinkedIn profile and help you tailor them to your preferred industry. This optimisation will show any potential employer that you have everything they need and more.
With our expertise, we help candidates get recruited by startups they are excited about. Our team offers you:
An Attentive Approach
We know that everyone needs reassurance and guidance sometimes, and you do not want a recruiter that you never hear from. That is why we provide an available recruitment specialist who is there to help.
Bespoke Assistance
By learning everything about you and your previous roles, we offer you a unique service that is personalised to your passions and ambitions. It sets us apart from other recruiters.
Constructive Feedback
We have been on both sides of the recruitment process and have helped hundreds of candidates, meaning that our experts know exactly how to get you hired. We offer friendly, constructive feedback that helps your journey.
Proven Track Record
With the expertise of our CIPD-qualified partners, you can rely on our ability to push you and your career to new heights.
To partner with specialists in recruitment for startup companies, contact us today. We will walk you through your options and explain our recruitment and HR services.
Where We Operate
We have offices in Birmingham, Worcestershire, London, Manchester and Cardiff but can serve startups and candidates throughout the UK. If you are a business looking to hire in a new growing market, or a candidate wanting to relocate, we can help you with your recruitment needs anywhere in the country.
I met Michael several months ago. I was really impressed with how he was able, within a short space of time, to 'get under the skin' of our company, understand what we are about and identify potential issues. Since then, he has advised us on a couple of potentially tricky HR problems with good results for all concerned. Great to know such an experienced Corporate HR professional that understands and can advise in the SME environment. Highly recommended!
We have run our successful Bridal Wear company for almost 12 years and now really don't know how we've managed without Clover HR and in particular Emma, who's been key in bringing calm back into our business. Along with other HR consultants within the Clover Group, Emma has dealt with some of the most difficult of situations and our only regret is that we hadn't used this amazing company before.
Remote Work Revolution: A Complete Guide for SMEs In the dynamic landscape of modern business, the winds of change are blowing towards a new horizon – the realm of remote work. For Small and Medium-sized Enterprises (SMEs) across the United Kingdom, this isn't just...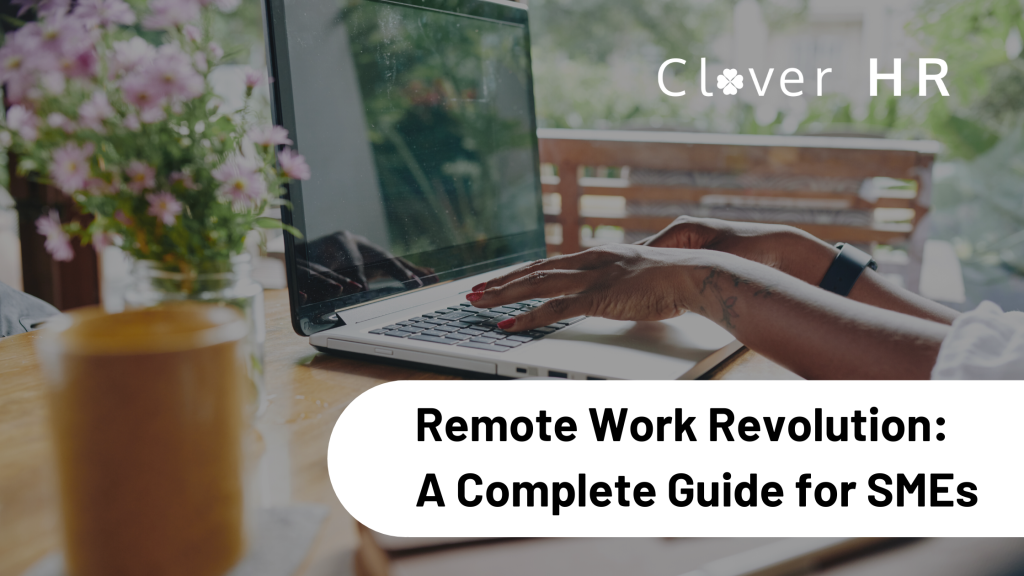 Leading Through Crisis: Lessons from OpenAI's Employee Uprising Introduction In the ever-evolving landscape of business, understanding the dynamics of company culture, employee engagement, and loyalty is pivotal, especially for Small and Medium-sized Enterprises...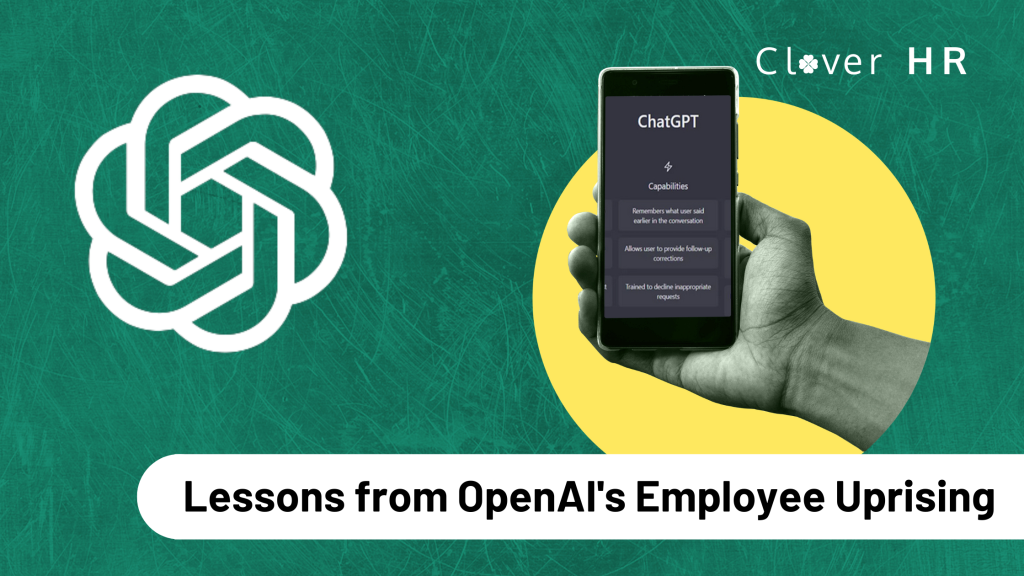 To be outstanding, trusted people
advisors and partners to business every
day
Through honest, focused, responsive and innovative HR support, we will transform people problems to solutions, enabling our clients to be employers of choice with an engaged and motivated workforce.
looking for something else?