HR consultancy services in Manchester
HR for businesses of all sizes in Manchester
Clover HR is a leading provider of bespoke HR and Coaching services, helping small businesses achieve their business growth goals. We tailor our approach to match the requirements of your business with the right consultant so that together. you can successfully grow your business naturally and effortlessly.
Businesses We Can Help
Regardless of the sector your business operates in, we can offer tailored HR consultancy services that suit your business. If you don't see your business represented below, our experienced HR professionals can still help. Simply, get in touch today.
Our expert HR service provides businesses with comprehensive support and advice, leveraging our wealth of experience. We offer guidance on a wide range of HR matters, helping businesses navigate through challenges such as employee relations, performance management, and HR policies.
Learn More >
We understand the importance of fostering a positive and engaged workforce. Our HR service focuses on enhancing employee engagement through tailored strategies and initiatives. We help businesses develop effective communication channels, implement recognition programs, and create a supportive work environment that promotes productivity and employee satisfaction.
Learn More >
In situations where businesses require temporary HR expertise or specific project-based support, our interim and consultancy service is available. We provide experienced HR professionals who seamlessly integrate into your organisation, offering specialised knowledge and assistance during times of transition, restructuring, or high workload periods.
Learn More >
Our recruitment service assists businesses in streamlining their recruitment and selection processes. We offer guidance on developing job descriptions, conducting interviews, and assessing candidates to ensure the selection of qualified and suitable individuals. Our expertise helps businesses attract top talent and make informed hiring decisions.
Learn More >
Our business coaching extends beyond traditional HR functions to include business coaching. We provide one-on-one coaching sessions for business leaders and managers, helping them enhance their leadership skills, improve communication, and effectively manage their teams. Our coaching aims to drive personal and professional growth, ultimately benefiting the overall success of the business.
Learn More >
To empower businesses and their employees, we offer comprehensive training programs tailored to specific needs. Our training covers various areas such as leadership development, performance management, diversity and inclusion, and HR best practices. By equipping businesses with the necessary knowledge and skills, we enable them to thrive in a rapidly evolving business landscape.
Learn More >
Your local HR specialists
Tailored HR Services designed after your Business Requirements
Our HR Consultants are ready to support businesses across Manchester. With years of experience, the team at Clover HR will work with you on different areas of your business so that you can naturally grow and expand your business.
Our approach is different from the other HR consultants: we go the extra mile and ensure that you have all the support and advice needed. By becoming a team member of your business, you will have the flexibility to scale up or down as needed and fill the skills gaps that are missing.
It's not too late to get the support you need and reduce the burden of managing your staff while remaining compliant with all the legislation and employment laws. We have more than 30 years of experience in all areas of HR and you can trust us with your HR needs.
Our HR specialists provide all-encompassing individualised support and solutions to businesses throughout the UK to address their specific needs. We have teams throughout the North of England, in Leeds, Yorkshire, Newcastle and Nottingham, and in London ready to help you. 
Trust Clover HR
By entrusting us with your Manchester business's HR, you will have access to our expert advice and guidance built up from over 50 years of combined experience and understanding. In addition, you can benefit from:
Knowledgeable HR specialists
Help in understanding legal requirements and determining the best course of action
On-hand and up-to-date training and mentoring provided by HR experts
Ensuring business awareness and compliance
Achieving favourable change and business growth with HR consulting services
Overcoming HR obstacles smoothly
To be outstanding, trusted people
advisors and partners to business every
day
Through honest, focused, responsive and innovative HR support, we will transform people problems to solutions, enabling our clients to be employers of choice with an engaged and motivated workforce.
Explore our latest Google Reviews!
Clover HR acted for a member of my family on an employment matter. The communication throughout the process was first class and a very fair settlement was agreed with the employer on our behalf. We would recommend Clover HR without hesitation.
Clover HR have been a great support for us as we grow, and couldn't reccomend them enough for SME HR support.
Odyssey NewMedia
2022-10-28
We were recommended to Clover HR by a client and we've been really pleased with the service provided. They've helped us review and update all of our HR documentation, contracts as well as providing invaluable advice and support when it comes to interviewing and hiring new staff members. We would recommend Clover HR to anyone needing HR services.
We recently used two Clover HR Consultants to help us through a busy period. They instantly felt like they were part of the team, Did any task we asked of them efficiently and with effectively. We would definitely work with them again. Thank you Clover HR for your support.
I can not recommend Clover HR highly enough and their unfaltering support through an extremely difficult and challenging time for me. The excellent advice and support that I received from Michael and Lynn was second to none, they were incredibly fast at replying to any queries or concerns and extremely helpful and friendly at all times. Even now that my situation has come to a close, I received a message from Michael checking how I am which is indicative of the level of support that this company give. Clover HR are a 5 star company that I will most certainly be recommending to all my clients moving forward.
Very kind and informed, super quick and helpful! Thank you!
Francesca Sharp
2022-04-23
Michael was very fast at replying to my query and gave excellent feedback and professional support, allowing me to understand my rights and the law as an employee, so I could take the relevant next steps needed.
I was very pleased with Clover HR for their very quick response to my employment issue and helpful, thorough and supportive guidance provided.
Very very helpful and will help me resolve my work issues for sure. Would highly recommend for help and advice in the further, Keep up the good work.
Heather Jevons
2022-03-02
Would highly recommend Clover. Michael was extremely helpful and friendly. The advise I received over the last fortnight has helped me through a really difficult time. Genuine impartial advise, very professional and couldn't have done it without you. Huge thanks again-especially to the lovely Michael Doolin x
CLOVER HR LATEST NEWS & ARTICLES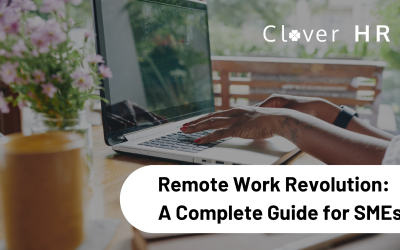 Password Protected
To view this protected post, enter the password below: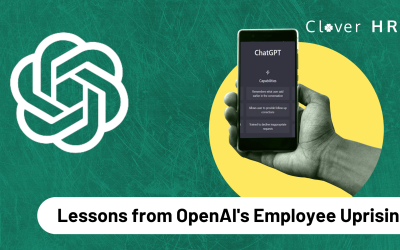 Leading Through Crisis: Lessons from OpenAI's Employee Uprising Introduction In the ever-evolving...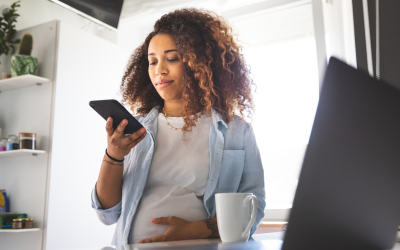 Breastfeeding in the Workplace: Supporting Working Mothers Breastfeeding is a natural and...