YOUR HR CONSULTANCY IN WORCESTER
Talk to our Worcestershire team.
Helping to add value to your business
It is where we come from and where we first started helping local businesses to thrive. While we have grown to cover other areas we still to this day support Worcester based businesses with site visits, an hour of support and even an hour of coaching, free. Why do we do this? What better way to introduce ourselves than to help you right off the bat.
We continue to invest in our flagship Worcester office and now have a team of 10 HR Associates.
HR Support & Advice
Navigating you through treacherous seas.
Employee Engagement
Helping you go above and beyond with your team
Interim & Consultancy
Adding value from day one
Recruitment & Selection
Selecting the right fish in the sea
Business Coaching
Maximising you and your teams potential
Business Training
The Best Investment You Can Make Is In Your People
Your local HR specialists
Here To Support You With An Array Of HR Services
We are here to provide HR solutions for businesses across Worcestershire. Our team of experienced HR professionals will support you end to end with our array of services, so you can focus on growing your business.
HR Consultants offer support and advice to your business but Clover HR goes the extra mile. When you succeed we succeed; when you fail we fail. We plug into your business like another member of your team, giving you the flexibility to scale up or down as needed or to fill skills gaps in your team.
Get the help and support you need, reduce the hassle of managing your staff and maintain compliance with employment law at all times. We have more than 30 years of experience at all levels of HR and are local to Worcester.
Our HR professionals provide extensive solutions to businesses throughout the United Kingdom, delivering personalised support aligned with their distinct needs. Our specialised teams, strategically positioned in key locations, including Staffordshire, Birmingham, Warwickshire, Oxford and Cardiff, are committed to addressing our clients' concerns with tailored assistance.
To be outstanding, trusted people
advisors and partners to business every
day
Through honest, focused, responsive and innovative HR support, we will transform people problems to solutions, enabling our clients to be employers of choice with an engaged and motivated workforce.
Explore our latest Google Reviews!
Clover HR acted for a member of my family on an employment matter. The communication throughout the process was first class and a very fair settlement was agreed with the employer on our behalf. We would recommend Clover HR without hesitation.
Clover HR have been a great support for us as we grow, and couldn't reccomend them enough for SME HR support.
Odyssey NewMedia
2022-10-28
We were recommended to Clover HR by a client and we've been really pleased with the service provided. They've helped us review and update all of our HR documentation, contracts as well as providing invaluable advice and support when it comes to interviewing and hiring new staff members. We would recommend Clover HR to anyone needing HR services.
We recently used two Clover HR Consultants to help us through a busy period. They instantly felt like they were part of the team, Did any task we asked of them efficiently and with effectively. We would definitely work with them again. Thank you Clover HR for your support.
I can not recommend Clover HR highly enough and their unfaltering support through an extremely difficult and challenging time for me. The excellent advice and support that I received from Michael and Lynn was second to none, they were incredibly fast at replying to any queries or concerns and extremely helpful and friendly at all times. Even now that my situation has come to a close, I received a message from Michael checking how I am which is indicative of the level of support that this company give. Clover HR are a 5 star company that I will most certainly be recommending to all my clients moving forward.
Very kind and informed, super quick and helpful! Thank you!
Francesca Sharp
2022-04-23
Michael was very fast at replying to my query and gave excellent feedback and professional support, allowing me to understand my rights and the law as an employee, so I could take the relevant next steps needed.
I was very pleased with Clover HR for their very quick response to my employment issue and helpful, thorough and supportive guidance provided.
Very very helpful and will help me resolve my work issues for sure. Would highly recommend for help and advice in the further, Keep up the good work.
Heather Jevons
2022-03-02
Would highly recommend Clover. Michael was extremely helpful and friendly. The advise I received over the last fortnight has helped me through a really difficult time. Genuine impartial advise, very professional and couldn't have done it without you. Huge thanks again-especially to the lovely Michael Doolin x
CLOVER HR LATEST NEWS & ARTICLES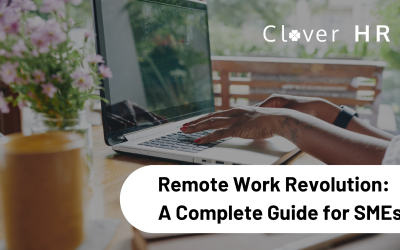 Password Protected
To view this protected post, enter the password below: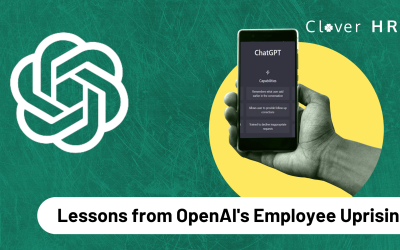 Leading Through Crisis: Lessons from OpenAI's Employee Uprising Introduction In the ever-evolving...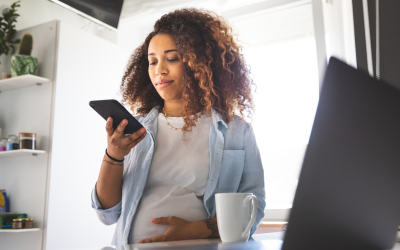 Breastfeeding in the Workplace: Supporting Working Mothers Breastfeeding is a natural and...