Ask us for a demo of our HR software.
drowning in holiday requests, absences & employee documents?
Put your people first and free up time for what is important. Using a HR software can help you to streamline all HR requirements and functions that are involved in people management.
With an abundance of tools and intuitive insights at your fingertips, our HR software can help clear your mind and show your team where they can process holidays & absences, as well as allowing you to plan appraisals, manage expenses, organise shifts, monitor absences and so much more!
What can HR software do to help?
Digital, paperless solution
Access the portal from anywhere online and remove any risk of losing paper documents.
Simplify processes
Your team will know that everything is all in once place, as will you. Streamline your HR processes.
Take control of administrative tasks
A user friendly interface allows you to manage your tasks easily.
Feel Confident with employees
With everything in one place, you will be able to answer any questions your employees may have.
A cloud based system for you & your team
Centralise Employee Data
A HR system where you can easily and safely access all your HR data from anywhere there is an internet connection;
Manage Employee Absence
Easily manage and monitor employee sick leave and absences with the manager dashboard, central calendar and reports functionality;
Set Permissions & Be Organised
Set line manager and employee permissions to simplify your day and use the automatically generated tasks and email reminders to keep you on track;
API System Integration
Streamline information across your favourite systems and be rest assured knowing that your data has synced perfectly between platforms.
Streamline Reports
Spot important trends by generating custom reports that show only the information you need;
Organise Documents
Securely store or share documents with specific employees knowing that all your company and employee documents are in one easy to use location;
Track Expenses
Easily manage employee expense claims and generate reports to help calculate budgets and spot trends;
Boost Performance
Promote peer-‐to-‐peer recognition and give praise, manage appraisals, increase communication channels, set one-‐to-‐one meetings and manage objectives;
Approve & Monitor Holiday Requests
Holiday management is simple with a straightforward holiday allowance display, employee-‐self service, and a central holiday calendar;
If you're looking for a new HR System, please book a demo so you can see the key features and find out how it can benefit your business for yourself!
Your local HR support company
Getting it right – first time, every time.
We understand that every client is unique with their own individual strengths, weaknesses and challenges. At Clover HR we do not operate a 'one-size-fits-all' approach but take time to get to know you, to discover what makes you truly great, learn where there is room to develop and understand the specific challenges you're facing.
Once we have been on that journey, we then work with you to create a roadmap of support so you can get the very best out of your people and have peace of mind knowing that we are walking alongside you. We will help you put the right contracts, documentation and processes in place to ensure that you, and your team, have the right frameworks of support and a sound legal foundation on which to move forwards.
We don't just simply help managers and leaders to become legally compliant employers. We form strong relationships with our clients and actively partner with them to deliver positive change, creating a culture that gets the very best out of their people within a framework that protects both employer and employee.
CLOVER HR LATEST NEWS & ARTICLES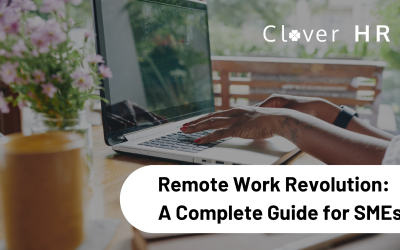 Password Protected
To view this protected post, enter the password below: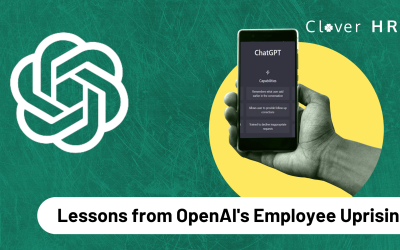 Leading Through Crisis: Lessons from OpenAI's Employee Uprising Introduction In the ever-evolving...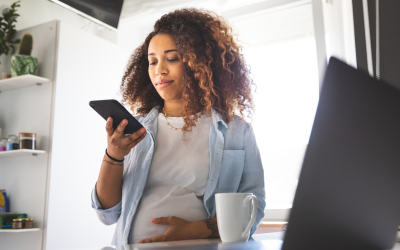 Breastfeeding in the Workplace: Supporting Working Mothers Breastfeeding is a natural and...
To be outstanding, trusted people
advisors and partners to business every
day
Through honest, focused, responsive and innovative HR support, we will transform people problems to solutions, enabling our clients to be employers of choice with an engaged and motivated workforce.
looking for something else?