Your HR Consultancy in London
Clover has a good relationship with local businesses in London.
We have expanded to serve companies in this great city and to support you with HR solutions. Choosing a trusted HR Consultancy firm is not only going to simplify the chores of your business, but it is also going to support your organisation's strategy and achieve success. We ensure that projects are solved in a professional manner and any HR issues are tackled by our experts, so you won't have to worry about anything.
Clover has opened a new office in London as we seek to invest more of ourselves in our nation's capital and assist local businesses in their development while providing excellent HR services.
HR Support & Advice
HR is a treacherous sea, full of Employment Law rocks that can sink your business. Our consultants have hundreds of years of combined experience to help you navigate and fulfil your responsibilities, protecting your business at every turn.
Employee Engagement
When your employees buy into your business and goals, their productivity skyrockets (and so do your profits). Let us create a healthy, engaged culture that encourages growth and hard work, delivering higher output and results.
Interim & Consultancy
We can all use a helping hand once in a while. Our interim and consultancy support adds value to your business from day one, providing essential advice whenever you need it.
Recruitment & Selection
Selecting the right fish in the sea is a never-ending challenge that takes you away from your core responsibilities. Let our tenacious recruiters take over; we search everywhere and only show you candidates that can help your business grow. Then we handle all the onboarding.
Business Coaching
Our coaching and support maximises your and your teams' potential, helping you expand your skillset to fly higher and achieve more. It upgrades your business and increases your profits.
Business Training
The best investment you can make is in your people; it encourages them to support your business, saving you time and money in recruitment. Plus, it allows you to offer your clients more expertise, value and services to keep your company progressing.
Your local HR specialists
Clover HR loves new challenges and we strive to implement tailored systems that increase your performance, keep you updated with the latest HR practices and legal requirements, and increase the productivity of your staff. Having an HR Consultancy by your side will allow you to manage the processes behind your business more smoothly. We understand how valuable it is to have a separate party take care of all the complex Employment laws and other workplace policies.
We understand that there is no size fits all. Our bespoke solutions include fully tailored plans after your business needs so that together with our HR experts will deliver a suitable process that works for you only. From tackling the practical details such as employee recruitment and contracts to managing holidays, sick leaves, absences, performance reviews, redundancies, disciplinary proceedings, we are ready to challenge the status quo and improve your systems.
Our HR experts offer comprehensive solutions to businesses across the United Kingdom, delivering personalised support tailored to their unique needs. Positioned in key locations like Manchester, Birmingham, Cardiff, and Oxford, we are ready in your local area to support your HR needs.
To be outstanding, trusted people
advisors and partners to business every
day
Through honest, focused, responsive and innovative HR support, we will transform people problems to solutions, enabling our clients to be employers of choice with an engaged and motivated workforce.
Explore our latest Google Reviews!
Clover HR acted for a member of my family on an employment matter. The communication throughout the process was first class and a very fair settlement was agreed with the employer on our behalf. We would recommend Clover HR without hesitation.
Clover HR have been a great support for us as we grow, and couldn't reccomend them enough for SME HR support.
Odyssey NewMedia
2022-10-28
We were recommended to Clover HR by a client and we've been really pleased with the service provided. They've helped us review and update all of our HR documentation, contracts as well as providing invaluable advice and support when it comes to interviewing and hiring new staff members. We would recommend Clover HR to anyone needing HR services.
We recently used two Clover HR Consultants to help us through a busy period. They instantly felt like they were part of the team, Did any task we asked of them efficiently and with effectively. We would definitely work with them again. Thank you Clover HR for your support.
I can not recommend Clover HR highly enough and their unfaltering support through an extremely difficult and challenging time for me. The excellent advice and support that I received from Michael and Lynn was second to none, they were incredibly fast at replying to any queries or concerns and extremely helpful and friendly at all times. Even now that my situation has come to a close, I received a message from Michael checking how I am which is indicative of the level of support that this company give. Clover HR are a 5 star company that I will most certainly be recommending to all my clients moving forward.
Very kind and informed, super quick and helpful! Thank you!
Francesca Sharp
2022-04-23
Michael was very fast at replying to my query and gave excellent feedback and professional support, allowing me to understand my rights and the law as an employee, so I could take the relevant next steps needed.
I was very pleased with Clover HR for their very quick response to my employment issue and helpful, thorough and supportive guidance provided.
Very very helpful and will help me resolve my work issues for sure. Would highly recommend for help and advice in the further, Keep up the good work.
Heather Jevons
2022-03-02
Would highly recommend Clover. Michael was extremely helpful and friendly. The advise I received over the last fortnight has helped me through a really difficult time. Genuine impartial advise, very professional and couldn't have done it without you. Huge thanks again-especially to the lovely Michael Doolin x
CLOVER HR LATEST NEWS & ARTICLES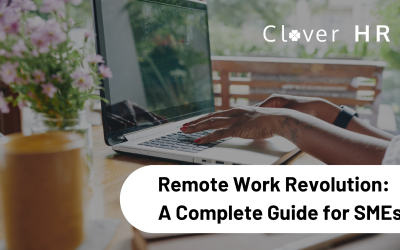 Password Protected
To view this protected post, enter the password below: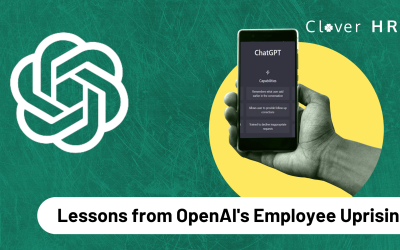 Leading Through Crisis: Lessons from OpenAI's Employee Uprising Introduction In the ever-evolving...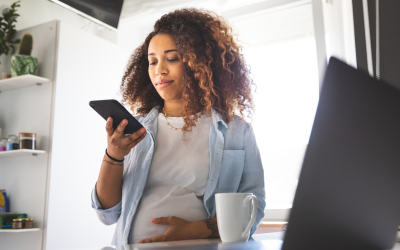 Breastfeeding in the Workplace: Supporting Working Mothers Breastfeeding is a natural and...