As Training and Development are key components within the employee lifecycle, they are a natural extension of our service offering.
We help your people, managers and leaders explore and achieve their potential and to develop their knowledge, skills and understanding through immersive, engaging learning experiences.
Our trainers will work with you on a consultative basis to identify and understand your true training needs, which are as unique as you, your team and your business to design, build a bespoke training solution, delivered in a format best suited to you.
"You manage things. You lead people." – Grace Murray Hooper
Our Leadership Academy is a specifically designed training experience that focuses on developing the natural qualities and strengths of your managers while helping them to identify, understand and nurture additional skills from leadership foundations, to understanding themselves and others and maximising performance.
Our team of qualified trainers have a wealth of experience, across all industries and sectors helping great managers, at all levels, to unlock and achieve their true leadership potential.
The quality of our leaders today, define our future tomorrow, so don't wait- get in touch to join our Leadership Academy and go from being a great manager, to an exceptional leader.
Include a team building workshop in your HR strategy and help your people achieve their full potential, in a way that works for you, your team and your business.
The drive for commercial success and profitability involves individuals working together, moving away from competitive workplace environments to ones where collaboration and cooperation between staff are key to success.
Our team building workshops develop strengths, enhance knowledge sharing and communication, increase trust and collaboration across all departments and management levels.
We work with you to design a bespoke session that has a purpose, defined objectives and encourages your team to 'think differently'.
Our team building workshops cover a wide range of topics from problem-solving to communication and goal alignment and can involve a blend of formal input, facilitated discussion, role play and work-based exercises to not only engage team members but also provide a fun, memorable experience.
Get in touch to find our more about how we can help your team achieve it's full potential.
We offer a wide range of 'ready to deliver' open HR training courses in Manchester, Birmingham, Worcester and London, available to individuals and businesses alike, to help you achieve your learning goals. 
Each of our HR courses have been designed to facilitate training in a dynamic, 'easy to understand and apply' fashion. They are as interactive and inclusive as possible, following a blended learning approach, covering digital and in person learning and individual and group activities. 
We understand that everyone has their own individual training needs, whether it's to achieve a personal or professional goal, we believe in 'making it personal'. If you feel that your team or business would benefit from one of our open courses, we will work with you to tailor and develop the course to suit your business needs.
To view our full range of available courses, download our brochure.
Delivering superb HR consultancy services
We work with you to really get to know you and to understand your needs, the needs of your team and your business. We will identify your goals and objectives for the sessions.
HR Training Plan & Delivery Designed
Our Trainers will then design the best training solution, focused on achieving your needs and objectives with a delivery format to best suit your team.
We will deliver your training solution, providing a safe space for your team to explore their true potential and develop their knowledge, skills and understanding of how to apply this in their work.
Individual & Business Check In
We work with you to really get to know you and to understand your needs, the needs of your team and your business. We will identify your goals and objectives for the sessions.
Results and Value Evaluation
Once the course has been delivered and each participant has had their check-in, we will work directly with you as a business to evaluate the overall results of your training to demonstrate your ROI.
Learn more about Training
What are benefits of training?
Training provides a wealth of benefits to you as an employer, your business and most importantly, your people. 
With effective learning and development opportunities in place, you can build on the existing skills and understanding of your team to enhance their performance within current and future roles. 
Developing your people will lead to increased levels of performance and productivity, and can assist you in streamlining your processes, making them more efficient. Investing in learning for your team builds moral, confidence, and may lead to more autonomy resulting in less supervision required by managers. 
Companies that support and encourage the personal and professional development of their teams have a more engaged, motivated workforce, which often leads to higher retention rates and an enhanced employer brand. Employees will feel valued and will have the confidence that their future at the company is being invested in.
How do you identify employee training needs?
Training needs can be, and should be, identified at various points during the employee life cycle. This can include setting up induction training when the employee first joins though to health & safety compliance training, training for behavioural change or qualifications to enhance professional skills. 
Training needs can be identified through a variety of different mechanisms. Common methods include; as part of a probationary period, at regular 1:1s, during an appraisal process, when an employee is preparing for a promotion or role change, and following the completion of a skills matrix or skills gap analysis.
Why is training important to both employer and employee?
It is important for an employer to invest in training opportunities for their team as it is a way of making them feel valued, whilst ensuring that skills and knowledge are continuously refreshed and up to date. This is key for boosting performance, productivity and for remaining competitive within the market place – both in terms of being seen as a great employer and having a great industry reputation. 
For many employees, investment in their development is important for them to feel that they are progressing within their current role, or to support them to move into other roles within the organisation. This is so important for creating career opportunities internally and for employee retention.
How do I ensure a return on investment (ROI)?
There are some important steps to take to help ensure that you and your business get a return on both your expectation and your investment. This starts with taking the time up front to work together with your training provider to clearly identify your training needs, understand where you want to be and the changes you expect to see, and then agree training objectives to close the gap. You will also need to agree how those objectives will be measured. 
During the training, it is really useful for the team to consider personal learning objectives and then encourage them to check progress against these during the duration of the course. 
On completion of the training, the team should be asked to provide some reactional feedback as to how they're feeling at the end of the course. In the coming weeks and months, it is important that teams are then supported to transfer their learning into the workplace, as this is where the real value lies. Our training partners can support you with this process via our post-course business check ins. They will also re-visit your objectives and measures with you to track progress against the changes you expected to see as a result of the training.
Your local training company
Getting it right – first time, every time, is our aim.
Continued learning and development are crucial for personal, professional and business growth.
Through the power of people, we help you remove obstacles, challenge performance and help deal with underlying issues in the workplace so that your business can move forward. We strive to help individuals and teams redefine and reignite their motivation and passion for what they do.
Clover HR Training is dynamic, effective and practical. We believe in encouraging you and your people to think differently. We know that the value of training lies in the results you get from the real-world application. This is why we will provide you, not only, with knowledge, tools and resources but also with the understanding of how to effectively apply your training to your business with immediate action points.
We use a blended learning approach across a number of platforms and including both face to face and virtual, training.
Our Trainers have a wealth of experience, having developed and delivered effective HR training programmes for a number of global organisations across a number of sectors.
As a result of our business growing so quickly, we wanted to give our managers some real meaningful training to be able to support and guide them with their fast-growing teams. Clover's Employee Lifecycle Training delivered that and more.
It takes a real skill to be able to hold the attention of a room full of people for a full days training, on a topic they don't necessarily thrive in and the approach and delivery of the training was phenomenal. It was engaging, exciting and most importantly gave our team of managers confidence and knowledge to be able to perform their roles better.
Communication and leadership skills are of such importance in any role or industry and the expert advice and techniques given in this training was invaluable. We will without a doubt use Clover for future training sessions.
We have used Clover Training for almost 3 years to facilitate the development of our Leaders at all levels.  They always tailor the approach and solutions to best effect. Our Business growth has undoubtedly been helped by the development of our People with Clover Training.
add value to your business
When it comes to training and development, one size does not fit all, bespoke training plans are created to address specific key challenges. We aim to create the best, most advantageous learning experience for you.
Each one of our Solutions can be fully tailored to you, your team and your business needs, from content to delivery, we use a consultative approach to create fully flexible Training Solution for you.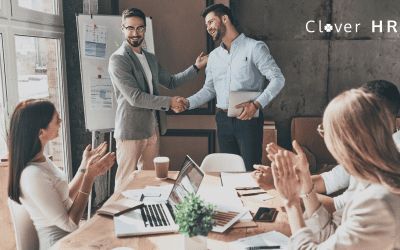 The Cambridge Dictionary defines a line manager as:- the person who is directly responsible for...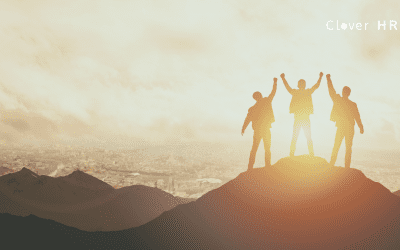 As a leader, your most important role is to provide clear direction to your employees. A leader...
To be outstanding, trusted people
advisors and partners to business every
day
Through honest, focused, responsive and innovative HR support, we will transform people problems to solutions, enabling our clients to be employers of choice with an engaged and motivated workforce.
looking for something else?