Estate Agent and Property Management Recruitment Company
Talk to us about Estate Agent and Property Management Recruitment.
Leading estate Agent and Property Management Recruitment Company
Clover HR is a leading estate agent and property management recruitment company that assists candidates and employers throughout the UK. We have 28 CIPD-qualified partners, each with their own wealth of experience, that form an efficient recruitment team. They thrive at providing the very best candidates and helping people push their careers to new heights.
Our expert estate agent recruitment agency assists both employers and candidates, and we cater to all their needs.
We search the vast job market to uncover candidates that help your business grow. Our proactive search does not stop until you make a hire; we screen every applicant's CV, ensuring you only see the best talent. Then, our HR team covers the onboarding process, leaving you to concentrate on more pressing tasks.
Our estate agent recruitment agency offers you a leg up when you want to make the next step in your career. We help candidates from graduate to management level, guiding their CVs and applications to target the specifications and responsibilities of their dream job.
Roles We Specialise In
There are many different roles in the property management industry that we help recruit for. We work with both residential and commercial and residential property and estate agents, successfully finding candidates for positions such as:








We have streamlined our process to offer a bespoke, efficient service that allows you to concentrate on managing your business. Here's what you can expect:
Initial Consultation
We learn as much information as possible to ensure we find the perfect candidate. By understanding your business culture and ideal employee, we can provide individuals with the right experience, skills and character.
Active Headhunting
With these details in mind, our experts filter through sites like LinkedIn for qualified talent and pick out the best candidates for your team. Every CV is scrutinised before being passed on, ensuring you only meet with relevant applicants.
Interview Support
To help you learn about your candidates, we guide your interviews. We direct your questions to your fundamental concerns and can sit in on interviews for additional support.
Making An Offer
Our team leads the job offer process, manages salary negotiations and contacts your unsuccessful applicants.
Post-Interview Checks and Onboarding
Our recruitment service comes with our HR support. We can conduct any necessary background checks, contact references, send offer letters and the contract of employment and help you structure your induction.
Why Employers Partner With Us
We stand out from other property management recruitment agencies, offering a tailored service and investing time in your business. When you choose our team, you will receive:
Attentive Constant Support
We enter a partnership with all our clients and provide recruitment services whenever they need them. Our experts learn everything about your business, people and culture, then deliver candidates that will seamlessly fit into your teams.
Thorough Searching
Our recruiters leave no stone unturned when finding talent for your job openings. We create job descriptions and screen candidates to ensure that you meet the best applicants.
Additional HR Support
With our help, you don't have to worry about the onboarding process. We send out the offer letter and finalise the employment contract, on top of contacting references and performing background checks. Your only struggle will be finding them a desk.
Proven Successes At Low Rates
We commit to optimisation and evolution to offer you the best return. Previously our affordable recruitment services have halved employee turnover rates for our clients.
How We Find Your Dream Job
We take the tediousness out of your job hunt with our simple process. Here's how we get you hired:
Job Match
We learn about your experience and then find ideal vacancies. We will explain the responsibilities of each role and sell your skills to the hiring manager to ensure that you stand out.
Helping You Through The Interview
Interviews can be tricky, but we will ensure you are prepared. We have been in the interviewer's shoes and know how to impress them. Our team can direct your preparation and even help you choose an outfit.
Post-Interview Guidance
Our support is continuous. We may even offer further industry knowledge and insider tips to help you hit the ground running.
Write A Compelling CV
A competitive stand-out CV is the best first impression. We can assess your CV and LinkedIn profile and help you tailor them to your perfect position to showcase your strengths and experience.
Our hands-on approach sets us apart from other recruitment agencies for property management and candidates throughout the UK trust us to find their dream positions. You benefit from the following:
Specialist Assistance
Our recruiters are second to none. They are always available to assist and answer your queries and concerns.
Bespoke Management
We direct all our services to your passions and skills, meaning we can discover your dream position. Then we highlight your abilities to the hiring manager so that they know you are the best candidate.
Constructive Advice
We know that constructive feedback is the best way to improve your chances of success. Our team is always available with advice and can direct your job search and interview preparation to secure a new role.
Proven Past Record
We have found new roles for hundreds of candidates and can help you find positions in the industry, whether you want to get started on your career path or step towards a senior role.
If you're looking for an expert property and construction recruitment agency to find new talent in the property management industry, we are available.
Contact our team today
to learn more about our services and start the process.
Our Locations
Our estate agent and property management recruitment company has offices in Birmingham, Worcestershire, London, Cardiff and Manchester, but we serve clients throughout the country. We can help employers and candidates with their recruitment, filling open roles and boosting their careers.
I met Michael several months ago. I was really impressed with how he was able, within a short space of time, to 'get under the skin' of our company, understand what we are about and identify potential issues. Since then, he has advised us on a couple of potentially tricky HR problems with good results for all concerned. Great to know such an experienced Corporate HR professional that understands and can advise in the SME environment. Highly recommended!
We have run our successful Bridal Wear company for almost 12 years and now really don't know how we've managed without Clover HR and in particular Emma, who's been key in bringing calm back into our business. Along with other HR consultants within the Clover Group, Emma has dealt with some of the most difficult of situations and our only regret is that we hadn't used this amazing company before.
Remote Work Revolution: A Complete Guide for SMEs In the dynamic landscape of modern business, the winds of change are blowing towards a new horizon – the realm of remote work. For Small and Medium-sized Enterprises (SMEs) across the United Kingdom, this isn't just...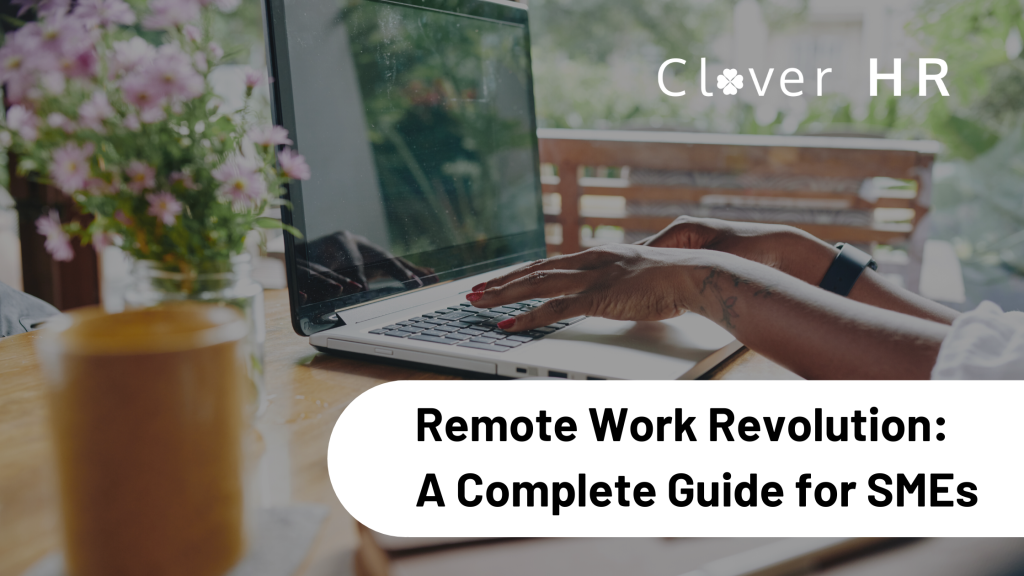 Leading Through Crisis: Lessons from OpenAI's Employee Uprising Introduction In the ever-evolving landscape of business, understanding the dynamics of company culture, employee engagement, and loyalty is pivotal, especially for Small and Medium-sized Enterprises...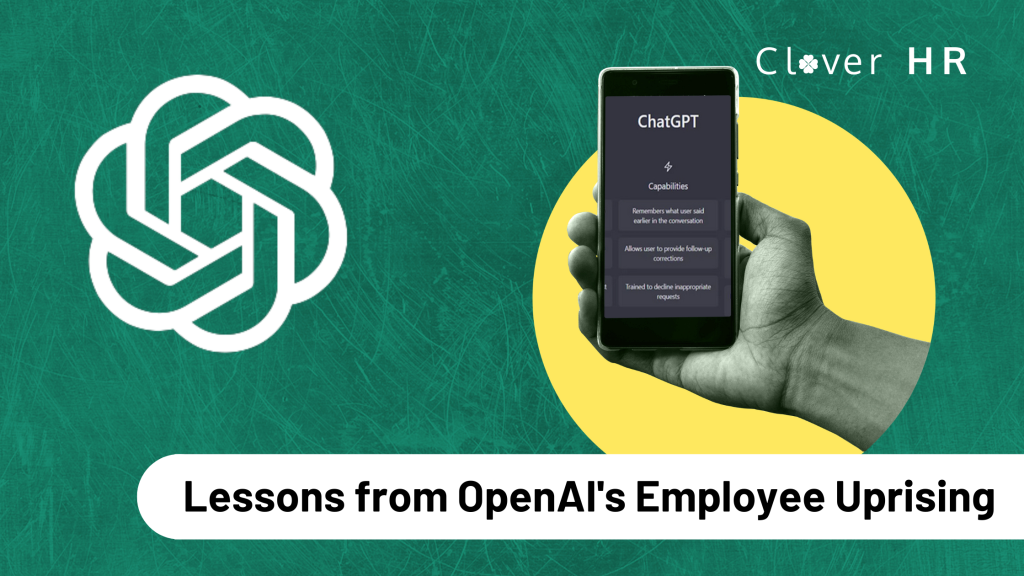 To be outstanding, trusted people
advisors and partners to business every
day
Through honest, focused, responsive and innovative HR support, we will transform people problems to solutions, enabling our clients to be employers of choice with an engaged and motivated workforce.
looking for something else?