WE HAVE A
PASSION


FOR DELIVERING HR AND BUSINESS ADVICE.
Delivering Superb HR Consultancy Services
Outsourced HR Consultancy based in Worcestershire, Birmingham, Cardiff, Manchester & London
HR Retained Services
We offer bespoke and tailored packages to meet the needs of your organisation. We are an extension of your team and we will ensure that you are compliant and abide by employment laws. Our services start from as little as £300 p/m + VAT.
HR Consultancy Services
Whether you like it or not as a business owner, you may bump into unforeseen obstacles that will require in-depth and dedicated HR advice. Here at Clover HR, we can help you overcome challenges through our Consultancy services which include: Employment Tribunals, Merger and Acquisition Services, Business Change Consultancy, Organisational Design Services, Employee engagement, Diversity Consulting and leadership development.
Clover Recruitment >
Struggling to recruit? Our team are passionate about delivering the talent you need. Whether you are looking for short-term staff, permanent staff or you want to hire reliable remote workers – our team of experienced recruitment specialists are here to help you find the perfect match!
Clover Compliance >
We are focused on keeping your business compliant from data protection to employment law to necessary accreditations to retain and obtain new projects. Our dedicated compliance manager will work with you to give you peace of mind!
Grab your
Free

HR Health Check
In order to ensure your business meets current legislative requirements with regards to employees and contractors, Clover HR are offering a complimentary HR Healthcheck for all SME businesses.
An experienced HR Consultant will work with you, and provide you with a comprehensive feedback report recommending areas for review.
We're the people who put 'p' into HR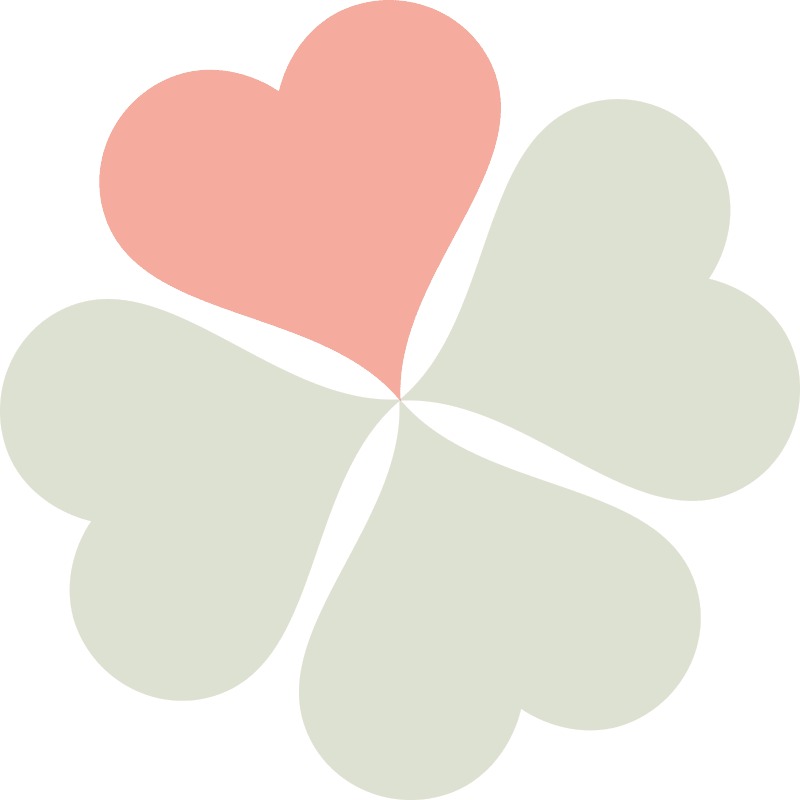 Passion
We have a passion to deliver HR services to companies of all sizes.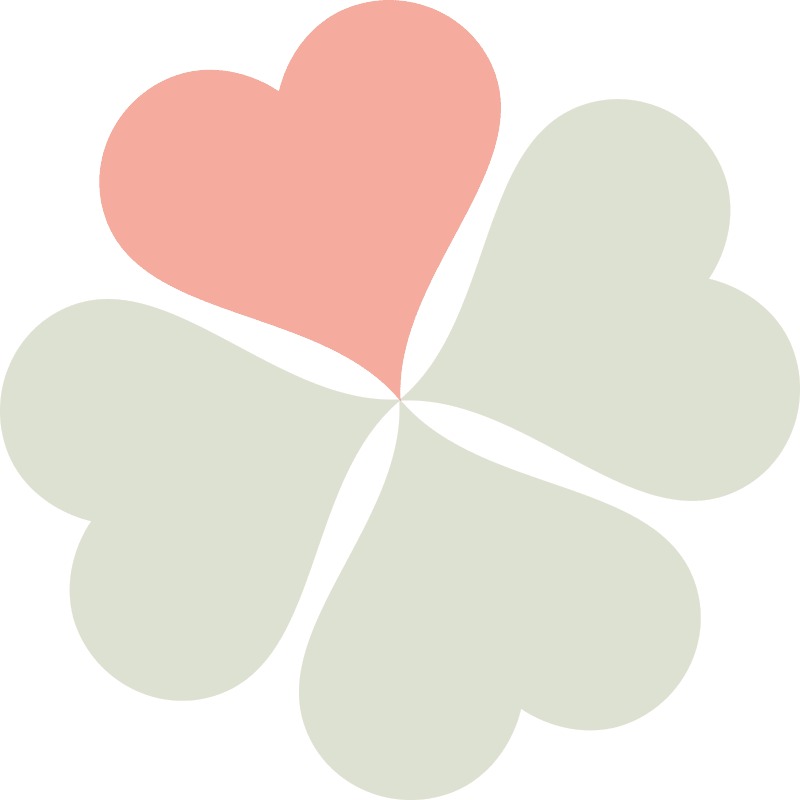 Personal
Our service is personal and tailored to meet your specific needs.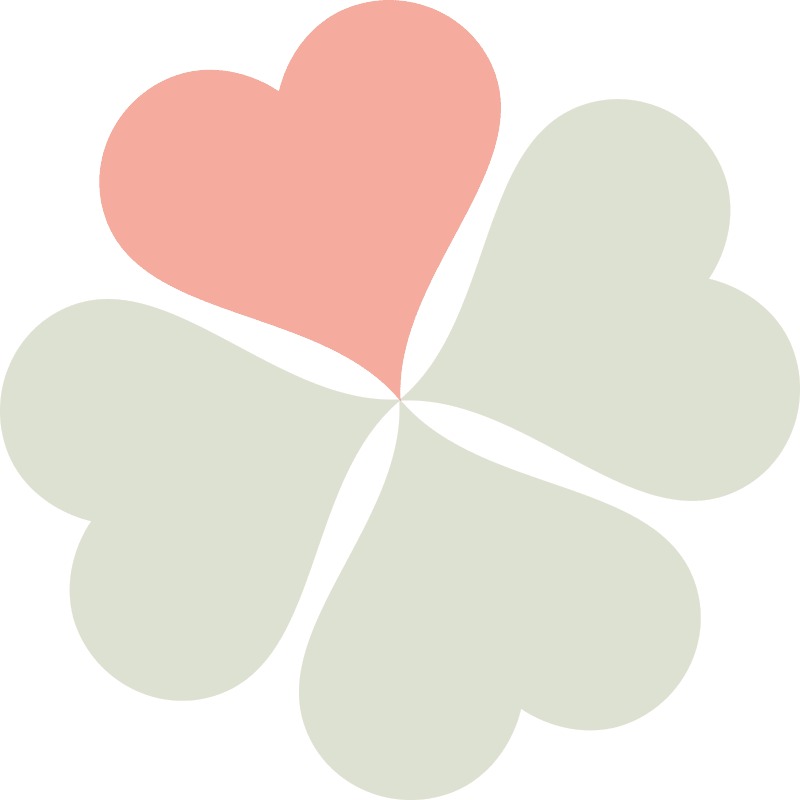 People
Our people deliver each and every time – you will also have access to your own dedicated HR manager.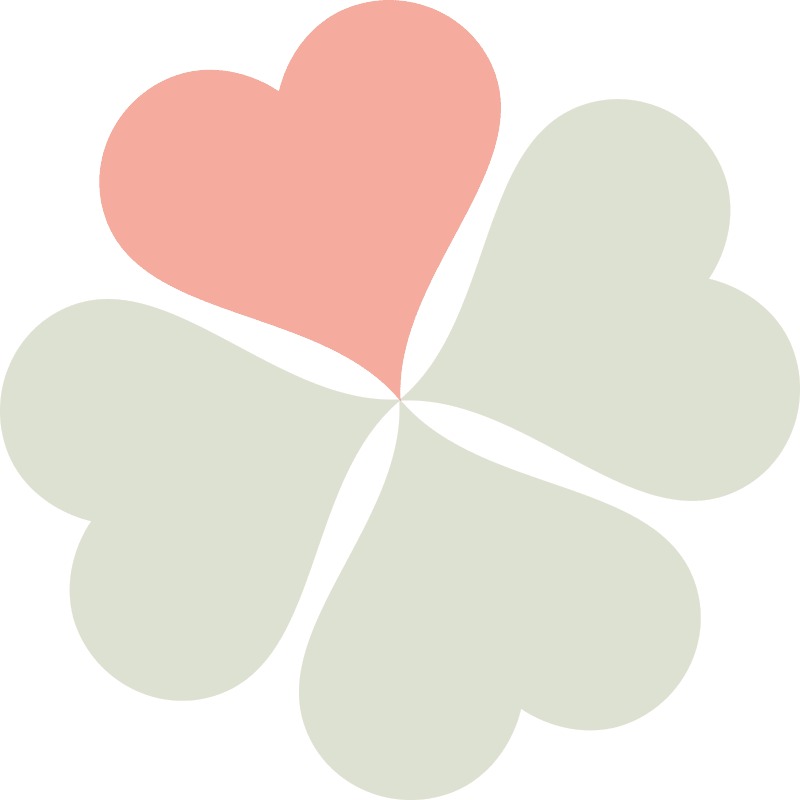 Performance
Everyone wants a smooth running HR department that keeps employees happy and company performance up!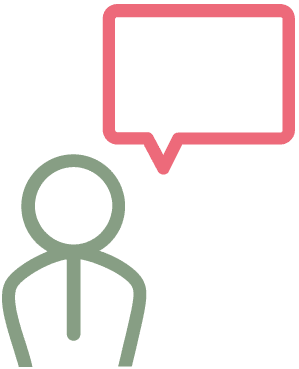 After years of personal & professional experience, we know that we can help you find the best and most pragmatic Human Resources solutions to any employment question or challenge that you may be facing.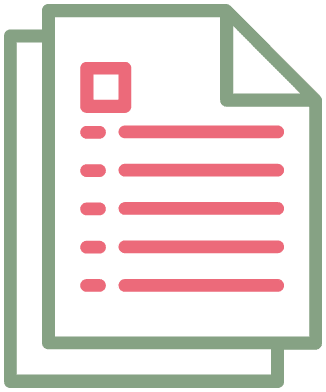 When developing our HR solutions for small businesses we looked at which HR issues slow down the growth of a business and how we can help. That is why working with us, you can expect to get the benefit of our extensive expertise where we know it helps.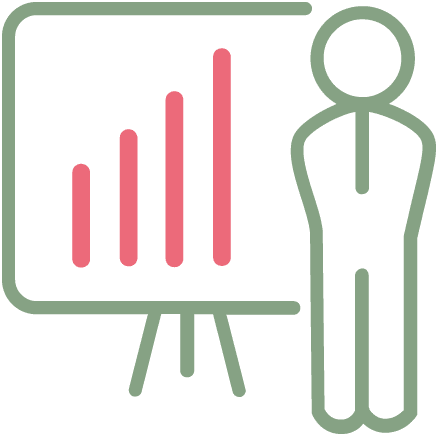 Want to know how to grow your business? Coaching requires you to fully understand where you are at, with yourself and with your business and to be brutally honest in that analysis. We hold that mirror up and encourage you to get to the root of the issues quickly.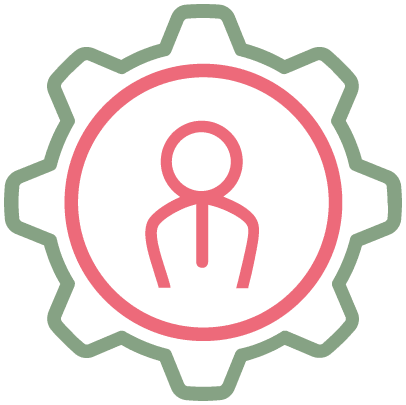 We offer a wide range of open HR Training courses across the UK to individuals and businesses covering learning and development to be applied across all sectors and industries.
Interactive and inclusive with a mix of formal input, questionnaires, individual and group activities.
Is your business GDPR compliant?
Clover HR excels at providing a range of data protection consultancy expertise, helping businesses like yours to comply with data protection laws such as: General Data Protection Regulation (GDPR), the Data Protection Act (DPA) 2018 and the Privacy and Electronic Communications Regulations (PECR).
Your trusted people advisers
We strive to take the strain of your HR troubles so you can continue to live a comfortable life.

Our mission is to be outstanding, trusted people advisors and partners to business everyday.

Through honest, focused, responsive and innovative HR support, we will transform people problems to solutions, enabling our clients to be employers of choice with an engaged and motivated workforce.
Explore our latest Google Reviews!
Clover HR acted for a member of my family on an employment matter. The communication throughout the process was first class and a very fair settlement was agreed with the employer on our behalf. We would recommend Clover HR without hesitation.
Clover HR have been a great support for us as we grow, and couldn't reccomend them enough for SME HR support.
Odyssey NewMedia
2022-10-28
We were recommended to Clover HR by a client and we've been really pleased with the service provided. They've helped us review and update all of our HR documentation, contracts as well as providing invaluable advice and support when it comes to interviewing and hiring new staff members. We would recommend Clover HR to anyone needing HR services.
We recently used two Clover HR Consultants to help us through a busy period. They instantly felt like they were part of the team, Did any task we asked of them efficiently and with effectively. We would definitely work with them again. Thank you Clover HR for your support.
I can not recommend Clover HR highly enough and their unfaltering support through an extremely difficult and challenging time for me. The excellent advice and support that I received from Michael and Lynn was second to none, they were incredibly fast at replying to any queries or concerns and extremely helpful and friendly at all times. Even now that my situation has come to a close, I received a message from Michael checking how I am which is indicative of the level of support that this company give. Clover HR are a 5 star company that I will most certainly be recommending to all my clients moving forward.
Very kind and informed, super quick and helpful! Thank you!
Francesca Sharp
2022-04-23
Michael was very fast at replying to my query and gave excellent feedback and professional support, allowing me to understand my rights and the law as an employee, so I could take the relevant next steps needed.
I was very pleased with Clover HR for their very quick response to my employment issue and helpful, thorough and supportive guidance provided.
Very very helpful and will help me resolve my work issues for sure. Would highly recommend for help and advice in the further, Keep up the good work.
Heather Jevons
2022-03-02
Would highly recommend Clover. Michael was extremely helpful and friendly. The advise I received over the last fortnight has helped me through a really difficult time. Genuine impartial advise, very professional and couldn't have done it without you. Huge thanks again-especially to the lovely Michael Doolin x
HR Consultancy for Small Businesses
WE LOVE to work with SME's
Clover HR work perfectly with SME Businesses who have between 10 – 400 employees who:
Need support with their people challenges
Are a growing business who need help to build structure & process to support their growth
Need to ensure HR compliance
Navigating HR Challenges: 5 Ways HR Consultancies Aid SMEs In the fast-paced and ever-changing landscape of Small and Medium-sized Enterprises (SMEs), achieving success is a journey filled with unique challenges. From talent acquisition and compliance to employee...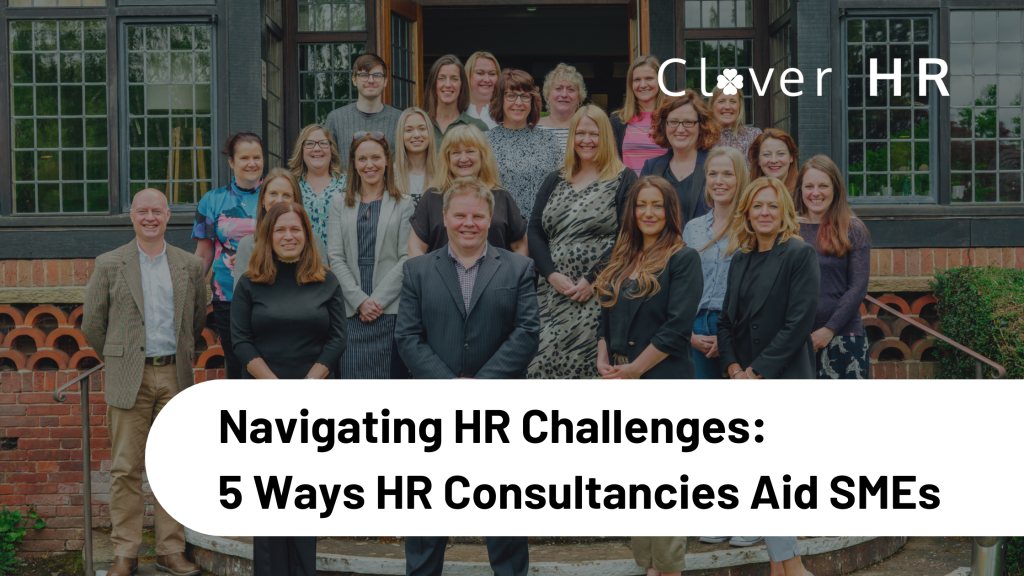 Remote Work Revolution: A Complete Guide for SMEs In the dynamic landscape of modern business, the winds of change are blowing towards a new horizon – the realm of remote work. For Small and Medium-sized Enterprises (SMEs) across the United Kingdom, this isn't just...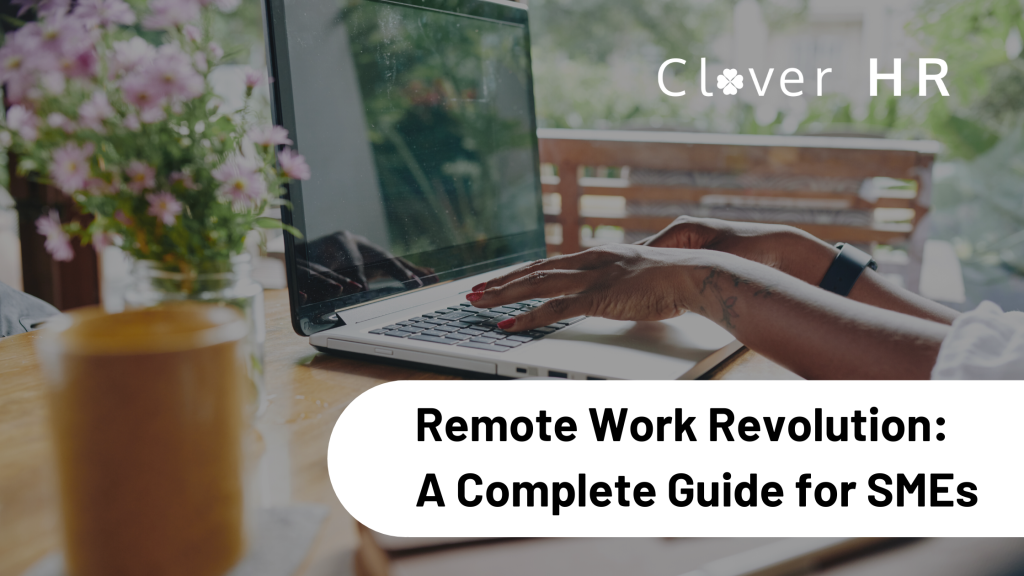 Add value to your business through good hr
With a deep understanding of the people and employment challenges businesses face, after years of being there, and with the experience of sitting on tribunal panels assessing cases, we know that we can help you find the best and most pragmatic Human Resources solutions to any challenge you may be facing.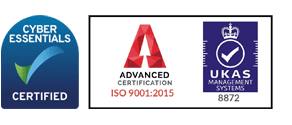 Local presence, National reach, International Standard.
ISO 9001:2015 Certified.
We are delighted to announce that we have achieved certification for the Internationally recognised Quality Management System. A great milestone for our company. Any knowledge gained from this way of working is also shared with our clients through the way that we work with them.
Cyber Essentials Certified
As we continually strive to exceed our reputation amongst our clients, suppliers and all partners, we are delighted to share that we have achieved Cyber Essentials certification.