Commercial recruitment agency
Clover HR is one of the UK's leading national commercial recruitment agencies. Our recruitment experts help you find the right professionals to support your business internally and achieve long-term growth.
We work with local businesses nationwide to discover talented people near you who fit your requirements and your company culture. With Clover HR as your commercial recruitment agency, you can expect to get the right candidate for the job but also enjoy exceptional care and management throughout.
Talk to us about your Recruitment problems.
Commercial recruitment specialists near you
Clover Recruitment is a commercial recruitment agency with a local focus and nationwide reach. We pride ourselves on our extensive experience and on delivering results for our clients. We specialise in matching professionals with vacancies within your department.
Your team is at the core of your business culture so getting the right fit is extremely important. At Clover, we offer comprehensive commercial recruitment solutions designed to match the needs and requirements of your organisation to make sure we get recruitment right the first time, every time.
Looking for a job within an office based role in the commercial sector? Here at Clover HR, we have access to a selection of hundreds of professional vacancies across the UK and we can match you with the right position based on your experience and your long-term goals.
Benefits of choosing Clover Commercial Recruitment
THE PERFECT COMMERCIAL RECRUITMENT AGENCY FOR YOUR BUSINESS
COST-EFFECTIVE & TIME-EFFICIENT
TRUSTED RECRUITMENT EXPERTS
ACCESS TO CANDIDATES NATIONWIDE
END-TO-END RECRUITMENT SERVICE
SPECIALIST IN COMMERCIAL HEADHUNTING
Take the first step to finding the right commercial talent for your team – book an initial meeting with us, either face-to-face or over Zoom – and we will take care of the rest.
Clover HR Recruitment Agency
Commercial job roles we recruit for
Our extensive experience across many sectors gives us a unique understanding of the specific problems and highlights across different commercial roles. Our commercial recruitment agency sources candidates for a range of positions on either a permanent, interim or fixed term contract basis.
Not sure what you are looking for?
Not sure what you are looking for? We can not only help you find the correct person but we can guide you through the process of identifying the skill set your business needs and tailor a job description to match that.
Initial Consultation
Understanding your business culture and needs is the key to securing the right candidate for the job. This is why we begin the recruitment process with an initial consultation where we discuss what you are looking for in a potential employee – from their experience and professional skills to their personal qualities and character. Based on this, we tailor a job description and a person specification and we make sure those are met throughout all stages of the recruitment process.
Advertising and Candidate Sourcing
Once we've agreed on your specifications, we take care of the rest – from drafting the job ad to placing the vacancy across relevant online job platforms and screening CVs to shortlist candidates for an interview. Our commercial recruitment experts also offer advice on the interview process and structure, including providing a list of competency-based questions to ask potential hires. We can also sit in during interviews for additional support.
Manage Offer Process
Found a candidate you like? Leave dealing with the offer process for us – we can make the job offer call, lead salary negotiations when needed and contact unsuccessful applicants to let them know of the outcome.
Post-Interview Checks & Onboarding
As your trusted commercial recruitment agency, our people advisors will conduct all necessary checks to vet your chosen candidate, including calling their references for a reference check. We'll handle all official communication for you, such as sending out offer letters and the contract of employment. Our team can also assist you in creating an onboarding plan and support you through the induction process.
LEARN ABOUT HOW TO RECRUIT EFFECTIVELY
Download our Recruitment brochure for more information on how our Recruitment service could be the right fit for your business requirements.
our commercial recruitment services
At Clover HR, we provide cost-effective, comprehensive recruitment services for your
 commercial
recruitment needs. We offer competitively priced packages to suit our clients' needs.
Our recruitment experts are here to support you throughout the hiring process and we respond to your queries as quickly as possible. We value your trust, so we always offer honest and practical advice to ensure your business is matched with the right talent. 
With the expertise and experience of our commercial recruitment agency in your corner, you won't have to worry about the challenges of recruitment, allowing you to focus on growing your business with the assurance that the right people are joining your team.







Your local Recruitment company
Getting it right – first time, every time.
With Clover Recruitment, you can rest assured that the entire recruitment process is managed for you so you can invest your precious time and resources in other areas of the business. Our experts will help you secure the right commercial professionals for your organisation and achieve a higher retention rate within your company.
Your Local Commercial RECRUITMENT AGENCY
Sourcing the best local talent nationwide to match commercial professionals with the right roles in their region. The perfect fit is closer than you may think and we have the skills, resources and expertise to find it.
HONEST ADVICE FOUNDED IN EXPERIENCE
Our team has over two decades of experience in the recruitment industry and we have worked within the sector for years too, so we have an in-depth understanding of everything recruitment based. We rely on our in-house expertise to offer our clients honest, pragmatic advice and make the hiring process as smooth and straightforward as possible.
FLEXIBLE PACKAGES AT COMPETITIVE PRICES
We tailor our commercial recruitment packages to fit your requirements and we adjust the pricing accordingly to provide competitive, cost-effective solutions for your business. We work on a contingency basis, so the only thing you pay at the start is the job ad placement.
At Clover HR, we pride ourselves on being recruitment experts, our experienced staff have recruited across many industries and at all levels: in-house and agency. We have matched thousands of employees with their perfect jobs in companies across the UK. Our HR recruitment services are used by clients in London, Birmingham, Manchester, Worcester and many more locations nationwide. Time to find your next star employee!
We used Clover Recruitment for a recent vacancy and were impressed with the overall service and results. This was a difficult and very specific hire in terms of experience and culture fit, Clover understood the brief, communicated professionally throughout the process and secured the right candidate for us quickly. We will definitely engage with them again in the future!
Clover Recruitment have supported Floodlighting with a couple of pieces of recruitment now. On both occasions we have been very happy with the service, they listened to what we wanted, and not only advertised for the person but also approached people who they thought we would be interested in. Will definitely be using them for our next hire!
We benefit from Clovers HR support and decided to try their Recruitment service for the hire of a Warehouse Manager.  We were very pleased by the quality and quantity of candidates supplied and felt Clover had understood the job and person specification very well.  The process was managed efficiently and we recruited an excellent candidate who has fitted seamlessly in to our business, we will definitely recruit via Clover again.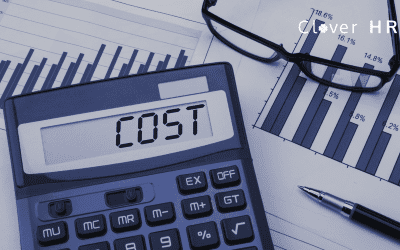 When recruiting a new employee to join a team, it is not just the salary the employee will be...
To be outstanding, trusted people
advisors and partners to business every
day
Through honest, focused, responsive and innovative HR support, we will transform people problems to solutions, enabling our clients to be employers of choice with an engaged and motivated workforce.
looking for something else?