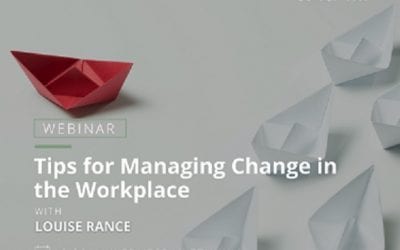 Topics covered in this webinar: Understand Process of Change Understand Forces of Change Create a Plan Communicate Prepare for Barriers and how to overcome them For more support managing business change, contact our HR experts today. 
Sign up to our newsletter
The latest in HR news, advice and legal guidance. Access to a wealth of free resources including blogs and guides, first access to all our webinars, all straight to your inbox, every month. Get what matters, direct from us, without the hassle.
Join our Mailing List to stay connected.