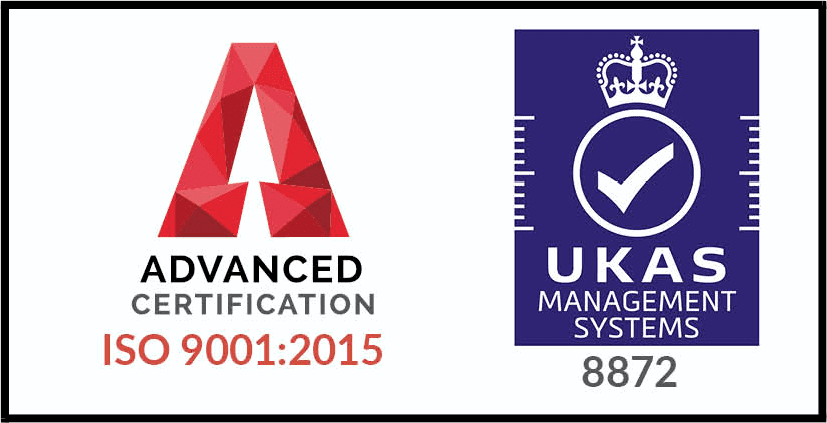 We are delighted to announce that we have achieved certification for the internationally recognised quality management system, ISO 9001:2015
Having realised that the growth of our business was ahead of plan we recognised that we needed to ensure that our business processes were robust enough to enable us to deliver a quality service to our existing and ever-expanding client-base.
It was therefore an obvious decision for us to embark upon the implementation of our own Quality Management System to ensure that we were able to consistently deliver the highest level of service, with the appropriate structure in place to do so.
Having done so we are delighted to say this QMS has been certified to the standard for business management. This was not something our client-base requested or expected but by doing so we hope that this will demonstrate our commitment and professionalism to all existing and potential clients. Any knowledge gained from this way of working is also shared with our clients through the way that we work with them.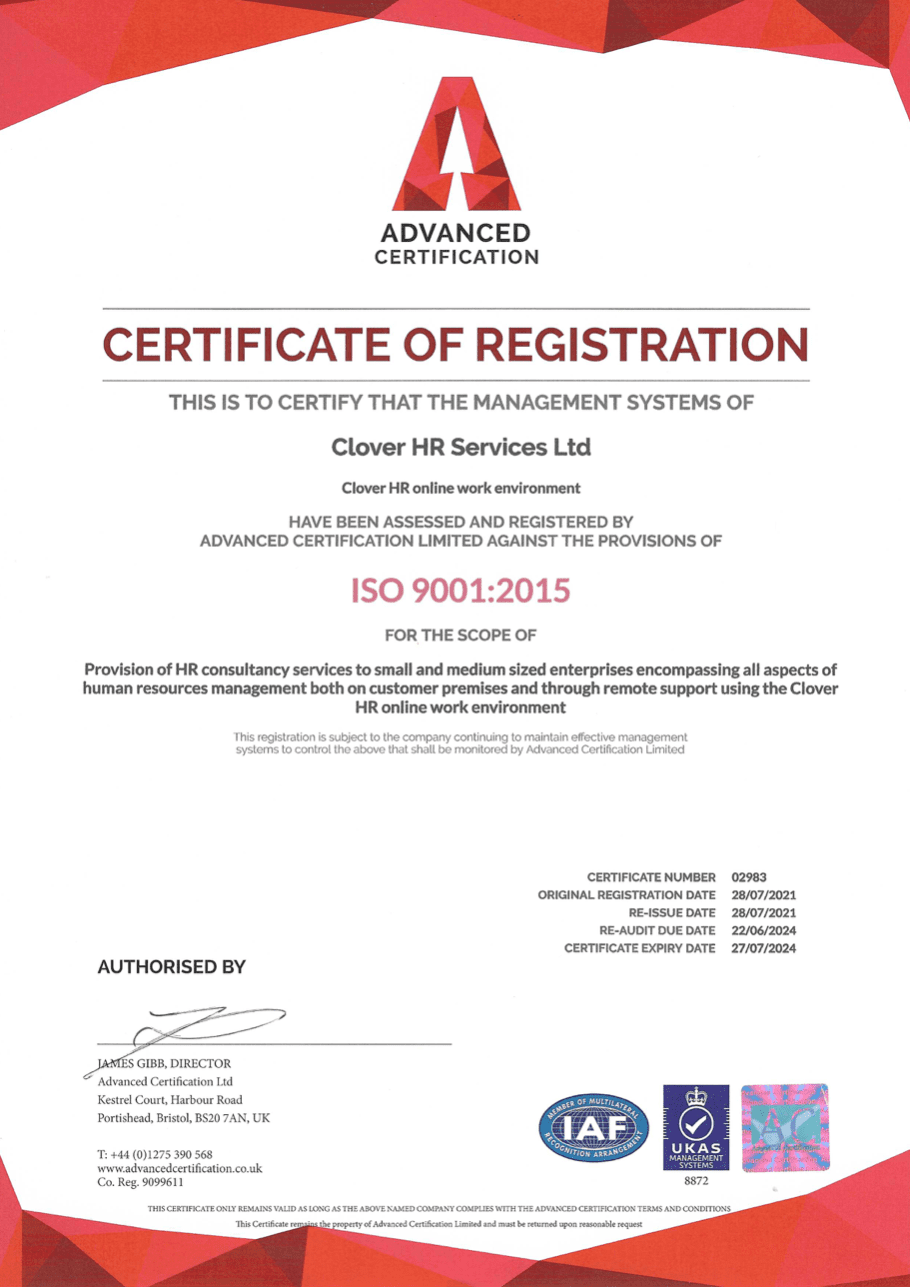 "Overall it is clear that there is an effective and meaningful ISO 9001 management system in place and the company can take pride in the high standard of compliance achieved at a Stage two audit."
"The external verification that Clover HR works in this way is a moment of professional pride for me. This way of working has been developed within our organisation over the last 18 months to match our continued growth and delight our customers. The level of undertaking and knowledge of working in this way shown by all within the business is obvious, as is our desire to invest in our business. We will be able to apply this knowledge on to all clients as we continue to work with them to grow their businesses"
"I am very proud of this achievement. For any business this is a significant milestone in its development, for one that is four years old it demonstrates our continued commitment to meet and exceed the expectations of our clients today, tomorrow and always"